For someone with dry skin, highlighters are the best thing to make you skin look glowing. I know that you cannot have that strip of highlighter every day when you are going for a daily work or college. For one who loves to sport a natural look can think of highlighting as an extra product. I am not really a lover of glitters so when I saw this product crazily raved about by YouTubers for its subtle glow, I knew this is right up my ally. So today I am going to review the infamous Essence Pure Nude Highlighter. If you are interested then please keep reading till the end.
Product Description: 
The beauty of subtle Highlighting! This essence Pure Nude Highlighter adds a beautiful luminosity into the high points of your face such as cheeks and brow bone. This highlighter is made by a baked formula which will give you a true glow from within look in a minute.
Ingredients: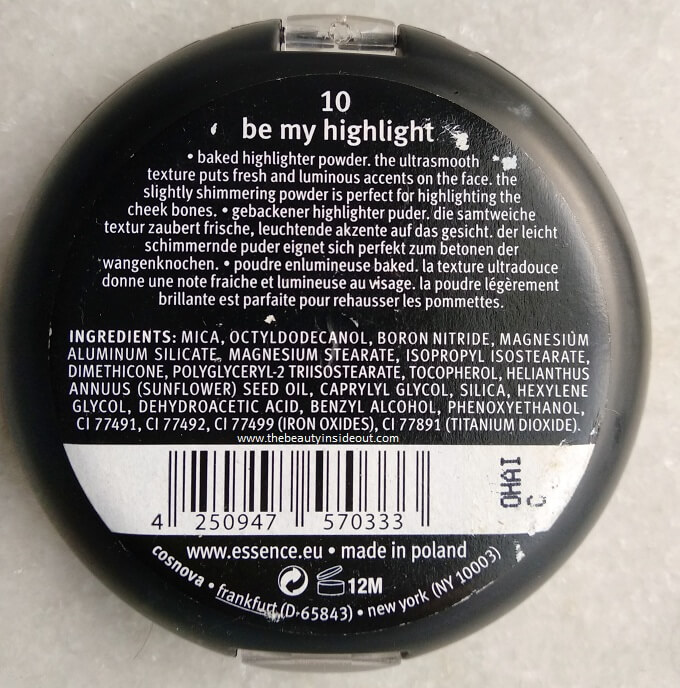 Price: 4.99 USD
 Where To Buy? Ulta.com and Amazon.com and Various trusted Instagram sellers
Essence Pure Nude Highlighter Review:
Packaging: Essence Pure Nude Highlighter comes in a round pan with a see through plastic lid. The packaging is not out of the world by any means. It can break easily if not taken care of and is not ideal for traveling purpose. But at this price point, I was not expecting much. This reminds me of the filmsy packaging of the Rimmel Stay Matte Pressed Powder.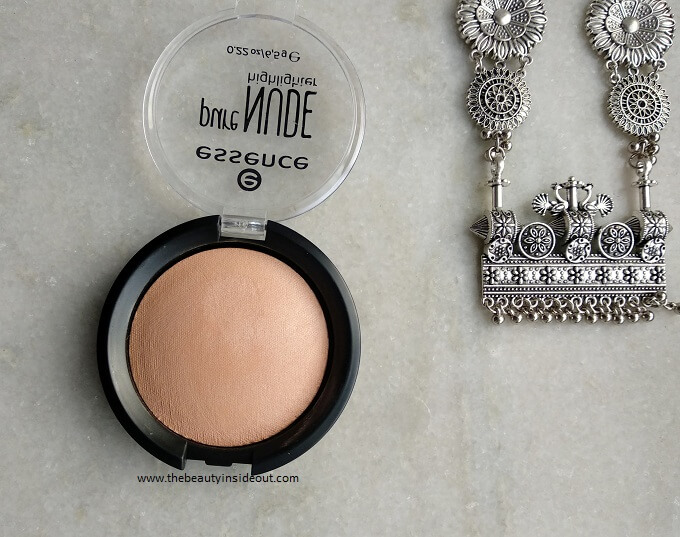 Fragrance: The highlighter has a synthetic cosmetic scent which is not overpowering but it's there. It goes away after sometime so it's safe to say that sensitive skin tpes can use this without hesitation.
Shades: It comes in 4 Shades which is awesome. I personally feel like highlighting shades doesn't have a lot of spectrum in our beautiful community, but this range has a good mix of shades. The four shades are named
Be My Cosmolight,
Be My Highlight,
Be My Spacelight and
Be My Sunlight.
I have the most popular shade from this range which is the Be My Highlight shade. It has a peachy golden hue with a slightly cool tone to it. This will suit a majority of skin tones except for very pale skin as it can look a bit dark on them. This shade is best suited for light to medium and medium skin tones.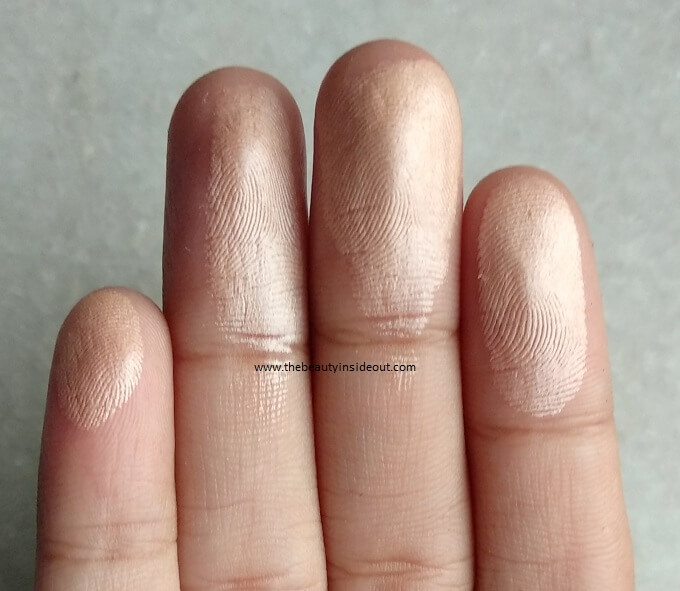 My Experience:
The Essence Pure Nude Highlighter is a pure goddess. It is everything I thought it would be with only one con. Let's start with the con. It has a slight amount of glitters. The glitters are ultra-fine and smooth and you have to be very close to see the particles in them. You may think that I am being extra paranoid though.
Moving onto why you need this. The highlighter glides onto the skin like butter. I just use my fingers to apply and it takes less than a minute to blend into the skin. As per its claim, it gives the subtlest glow which looks so good. It enhances the overall look with its subtle sheen.
Related:
This product is absolutely the best for beginners as you cannot go overboard with this. I meant to say that no matter how much you put on you never going to look like a disco ball. It does not look powdery on the skin and doesn't accentuate pores or textures of the skin. The highlighter also holds well for a good amount of time.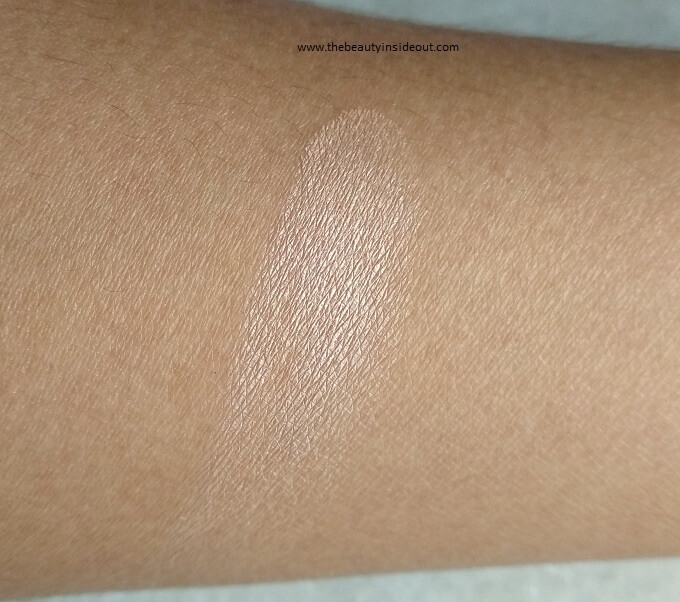 Pros:
Great for beginners.
Budget friendly.
Nice shade range.
Gives subtle glow.
Blends easily even without applicator.
Does not accentuate skin textures.
Good staying power.
Perfect for casual days.
Cons:
Availability.
Synthetic fragrance.
Not ideal for party or heavy makeup as it's not highly pigmented.
Ratings: 4.5/5
Would I Recommend? Yes, it's a really good affordable highlighter that is perfect for beginners and is easy to apply without making you shine like a disco ball.