If buying too many highlighters is something to be found guilty, then I am proud to say that I am forever guilty of hoarding so many highlighter in my makeup stash. I almost swore to myself that I am not going to have another highlighter but this Benefit High Beam definitely lured me with its packaging and gorgeous shade. I know I have no self-control but at least I managed to buy the travel size to justify my resolutions of the new year. So today I am going to review the Benefit High Beam Highlighter and if you are interested then keep reading till the end.
Product Description:
A satiny pink highlighter which looks true dewy and gorgeous when you put it on to your high points of the face. Its the perfect supermodel in a bottle. It can be used over makeup as liquid highlighter and under makeup for a subtle all-over luminosity.
Price: 1720 INR for 6ml
Where to buy? Full size is available on Nykaa.com and offline benefit stores and Travel size can be bought from trusted Instagram sellers.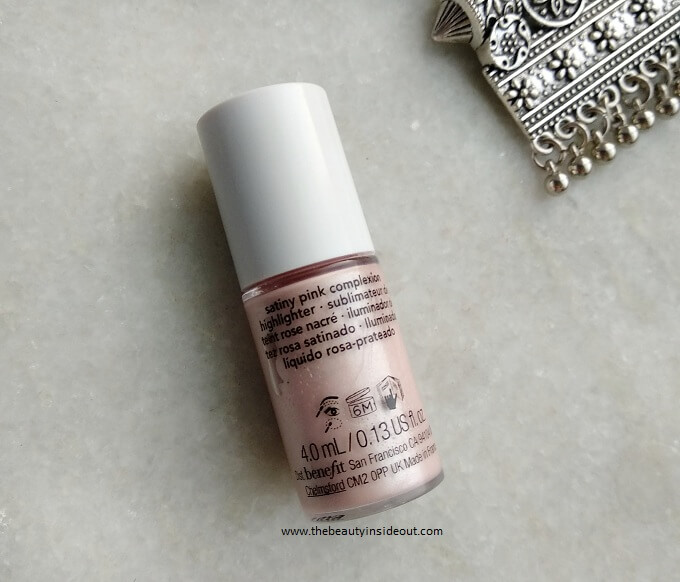 Benefit High Beam Highlighter Review
Packaging: The Benefit High Beam Highlighter comes in a small plastic bottle which looks very cute and lavish in hand. Due to the bottle being see through, the color of the highlighter is visible from the outside. The small built of the highlighter makes it is safe for traveling purposes. The full size comes in a glass bottle and may not be ideal for travel.
Shade: The Benefit High Beam is light pink in colour. When blended out it looks pearly pink on the high points of the face. I believe every skin tone can wear this.
Related:
Texture: It is thick liquid like any other liquid highlighters. It dries down after 20-30 seconds after application.
Fragrance: Benefit High Beam does have a very mild soothing fragrance which goes away minutes after you put it on. So sensitive girls out there, you don't have to worry about it.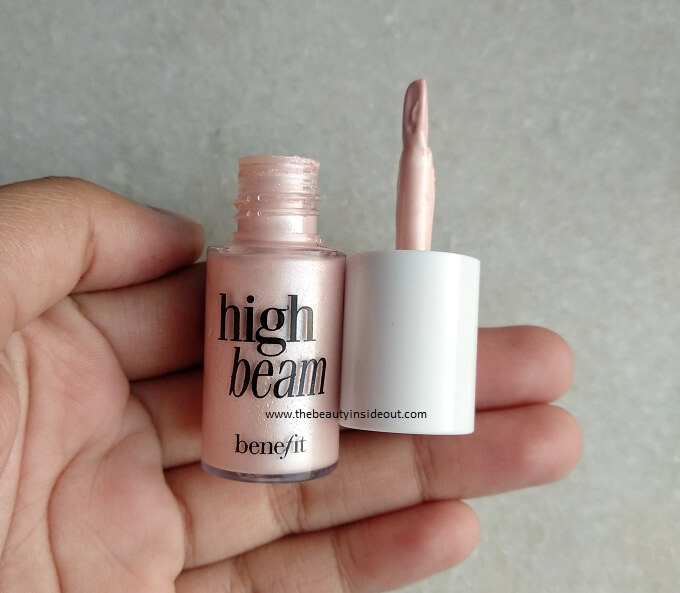 My Experience:
The Benefit High Beam Highlighter has that gorgeous sheen that I have always longed for in a highlighter. The radiance it gives looks like something K-pop and Korean Beauty enthusiasts would wear. And right now I am very much into glass skin. It doesn't have any kind of chunky glitters in it rather it has ultra-smooth shimmers. The highlighter gives a subtle glow to your face without overdoing it. A liquid highlighter has more usage than a powder one. I use this mixed with foundations all over the face for that strobing effect and also directly on high points on my face. It does not accentuate pores or textures of the skin which is a great thing for textured skin. The highlighter melts into the skin quite easily, hence application is super effortless. I just put this on with my fingers and dab it on my cheek bones, brow bones and bridge of the nose. It also looks good when used on the powdered face.
The glow it provides lasts really long, for the entire day. I wore this to an Indian summer wedding and after hours of dancing it was still there, beaming. I use the travel size because you need a very small amount of product each time and let's be honest it is quite pricey for a big bottle. But it is worth every penny in my opinion. For those who are looking for affordable Dupes of Benefit High Beam Highlight, you can try out the The Face Shop Highlighter Beam or the Nyx Born to Glow Liquid Illuminator. But still this is a product that is worth splurging in my opinion.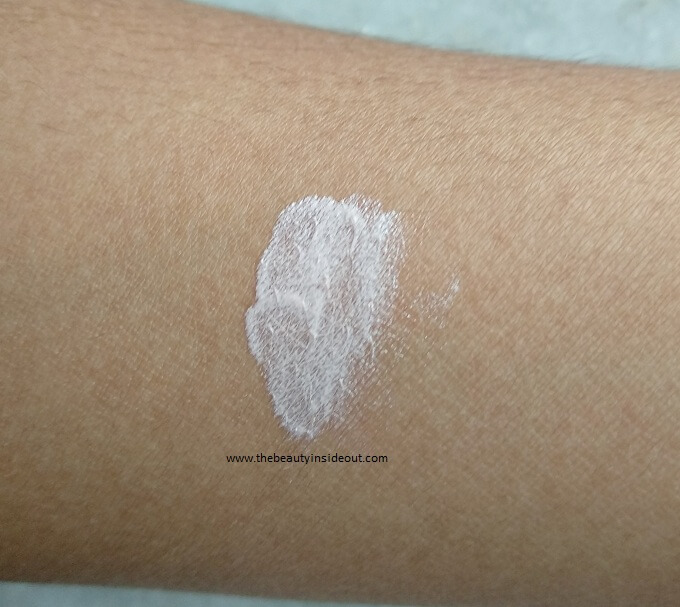 Pros:
The pink pearly shade looks good on every skin tone.
The formula melts into the skin quite well.
Can be applied easily with fingers, so no applicator or tool is needed.
Doesn't emphasize texture.
Does not have any chunky or big glitters.
Looks subtle on the face.
Lasts long.
Can be used mixed with foundations or alone in the high points in the face.
Cons:
Not a budget friendly product.
Rating: 4.5/5
Would I Recommend/ Repurchase? I am going to repurchase this product and do recommend it to everyone who loves to use highlighters.