Candid photography is currently much in vogue and is favoured over traditional photography. There are candid wedding photographers in Mumbai who take the most natural pictures and snapshots of newly married couples making these look beautiful and heart warming by capturing real emotions. Traditional photography involves couples posing for a wedding portrait. Such photography was preferred for shooting wedding albums for quite some time but not any longer, as candid photographs tend to have greater appeal and cause more delight to those who view them than traditional wedding photographs ever did.
Photographs taken naturally and spontaneously
The candid wedding photographers tend to be present at the wedding venue in an inconspicuous way. The purpose is of course not to let the subject who is likely to be photographed not know that he is about to get photographed. If he is conscious of the camera being focused on him then the photo will not remain a candid photo any longer. It will lose its natural element. For a wedding photograph to be candid the bridge and the groom need to be completely unaware of the fact that they are being photographed. It is the spontaneous moments that arise between the two of them that will be well captured by the lens of a candid photographer, making them want to later remember these moments for the rest of their lives.
No Need for Fancy Lights and Heavy Make up
The candid wedding photographers do not require their subjects to be adorned in any specific garment or to don any particular make up in order to get them ready for the camera. Since it is the random spontaneous moments at a wedding event that are captured by the candid photographers, all the subjects are required to do is simply be natural and have as much fun at their wedding as possible.
Strategic Locations used for Taking Photographs
Candid photographers make use of strategic locations at the wedding venue in order to get their pictures taken in the best possible way. They do not require the venue to be resplendent with lights, which traditional photographers normally require, and are perfectly capable of taking beautiful pictures with their cameras even in the dark. What candid photographers really aim to capture are romantic moments that can take place between a newly married man and woman on their wedding day. The photos are taken at the spur of the moment, with the relationship between man and wife being expressed in a beautiful, spontaneous way.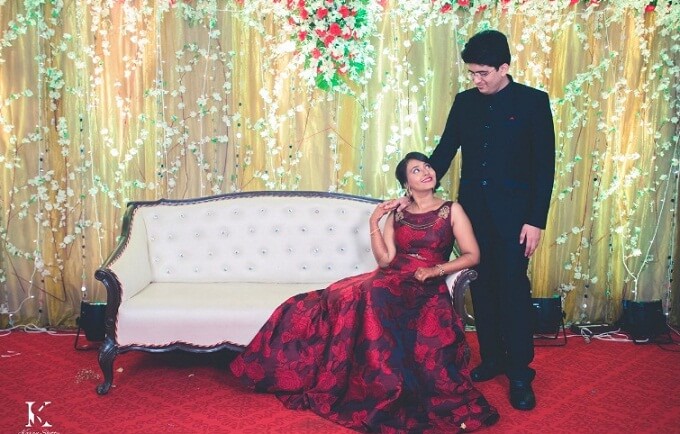 Affordably Priced Services of a High Standard
The candid wedding photographers Chennai are known to offer their services at very affordable prices even though the work done by them is of quite a high standard. They arrive at the wedding venue right on time in order to be able to capture natural and beautiful moments between the married couple and other couples at the event. While the devices that are used by candid photographers are not the same as those deployed by traditional photographers of wedding ceremonies, these are sophisticated devices and can be easily handled and used only by the most experienced and well trained of photographers.
The wedding photographers in Delhi who specialize in candid photography are also known to be quite economical when it comes to the cost of services. They also provide their customers with multiple copies of the candid photos that were taken of them and of other people who attended the wedding. There are no extra charges to pay for duplicate copies if these are ever requested for by the customers. Every care is taken on the part of wedding photographers to produce high quality images that are certain to please clients and make them recommend such services to others.