There are many people like me who yearn to try out Korean beauty products. But sadly they are not widely available in India until recently. Though there are many international sites like Cosmetic Love, Yes style, Wishtrend that ships to India, I was always nervous what if I'm charged a customs duty that is more than the products that I buy! So I never went ahead to place my order even though I really craved for K-beauty products. That's until the brands The Face Shop and Innisfree were launched and I'm happy that I got the chance to try a few of their products. But that's not it! Korean Beauty is not just those two brands, there are a lot more versatile brands that provides highly effective and efficient products. Recently I came across a website called Daisy Skin Fix on instagram and I'm more than happy to have found a reliable placee for k-beauty products. Daisy Skin Fix is an e-commerce website that gives us an opportunity to Buy Korean beauty products in India at reasonable prices.
About Daisy Skin Fix (in their own words)
Daisy Skinfix is a platform built by avid skincare enthusiasts to bring the best of Korean Beauty into India. We are skincare junkies who have been experimenting with skincare, while learning more about it and how best to optimize the products that we use, over the past years.
The Korean skincare culture is the Holy Grail skincare culture and we wish to share this gem with our fellow Indians. Our page is dedicated to delivering the best of skincare, trends, products, and tips while bringing to you our favorite, and the best Korean skincare brands, at a most reasonable price. Daisy Skinfix is not only a place where you can get Korean beauty products at retail price in India. It is a community dedicated to helping you achieve your Skin Goals.
Products Catelogue:
They have categories like sheet masks, skincare and makeup and stock up products from brands like Cosrx, Mizon, Klairs, Leejihum, Jayjun, DewyTree, Freeset, Dr,Jart, Son & Park , Skin food, Nature Republic, Pony Effect, etc.
Product Delivery:
Orders are shipped after 4-5 of order confirmation. Once the order was shipped, I received them within 4 days. In all, it took about 7-8 days for the package to reach my place after placing my order on their website. Tracking details were provided on the website so I was able to keep track on my order with no worries. The products were sent through India Post.
Product Packaging:
Since all the products I ordered were flat, document style, sheet masks and such, they came in a securely wrapped paper bag. I had zero issues with the packaging.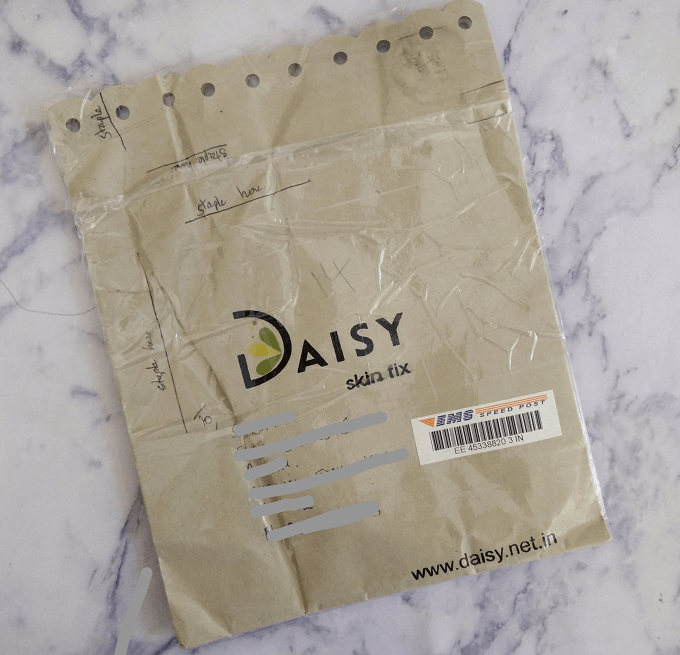 Products that I bought from Daisy Skin Fix: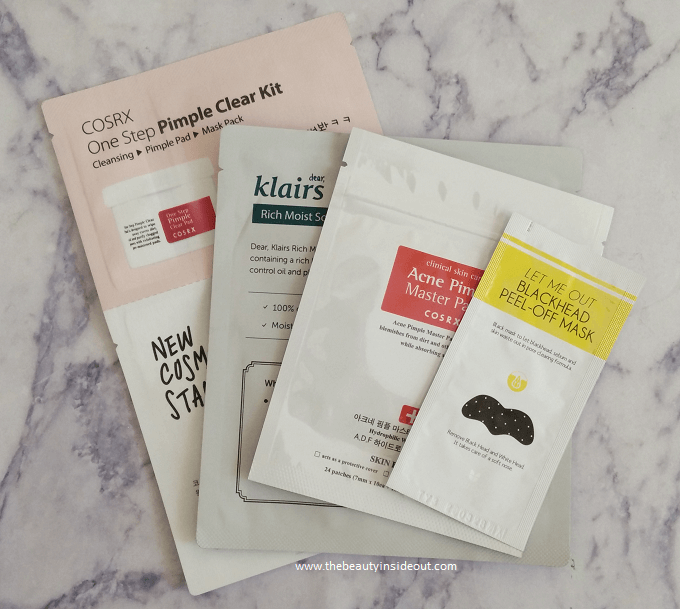 Klairs Rich Moist Soothing Sheet Mask
I rarely pick up moisturizing sheet masks as I have very oily skin. But recently due to the usage of a foaming cleanser, my skin has become a little bit drier on my cheeks and is craving for a soothing and moisturizing sheet mask. The claim of being a moisturizing yet oil control sheet mask made me to get this. I'm eagerly waiting to try this out, so watch out for a review soon. This claims to contain half bottle of moisturizing essense to soothe your skin.
Price: 135 INR for 23 ml (single use sachet)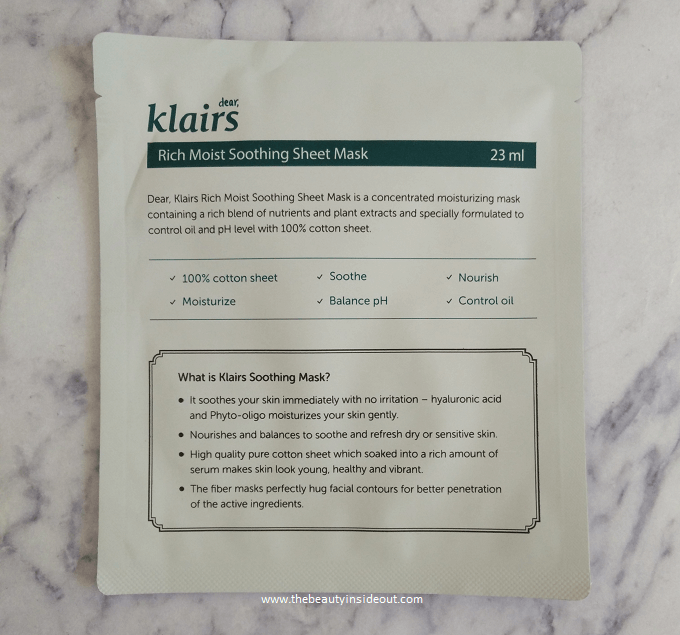 Cosrx Acne Pimple Master Patch
I wanted to try these kind of patches since long. I like the concept of these patches. You just need to stick one of these transparent patches when a pimple emerges and this takes care of everything. This would be a great product for people who can't resist touching the pimples. I got myself one to treat those occasional breakouts. I saw these retailing fro 900 something on Amazon and Innisfree has a similar patch that retails around 800 on Nykaa. So I consider this to be a great deal.
Price : 280 INR for 24 patches.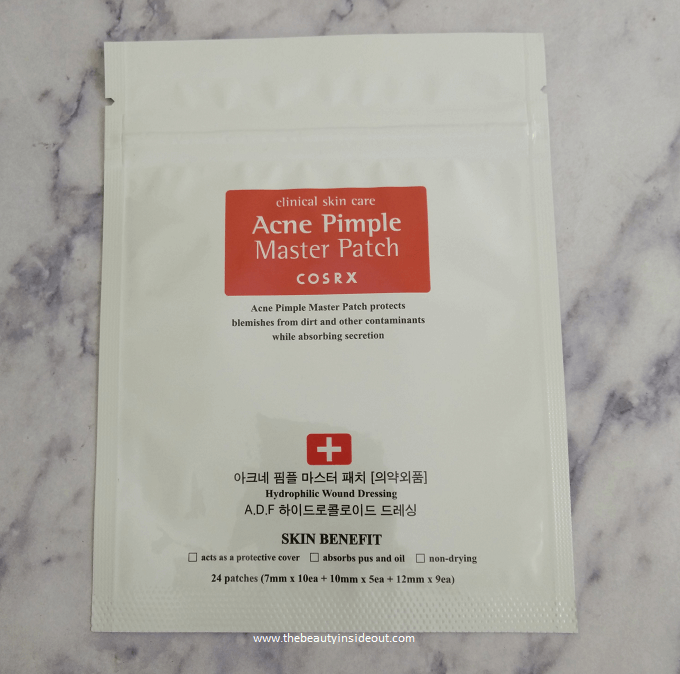 Cosrx One Step Pimple Clear Kit:
Yet another cosrx and acne related product. This is a one step kit that contains three products
Low pH Good Morning Gel Cleanser – A low pH cleanser to soothe, refresh and soften the skin without the stripling feeling.
One step Pimple Clear Pad – These are pre-soaked exfoliating pads that cleans the skin manually and chemically thereby preventing further breakouts.
Holy Moly Snail Mask – The last step is the snail mask. It locks in moisture and supplies a layer of moisturizing formula featuring snail mucin.
I'm reserving this for later use.
Price: 295 INR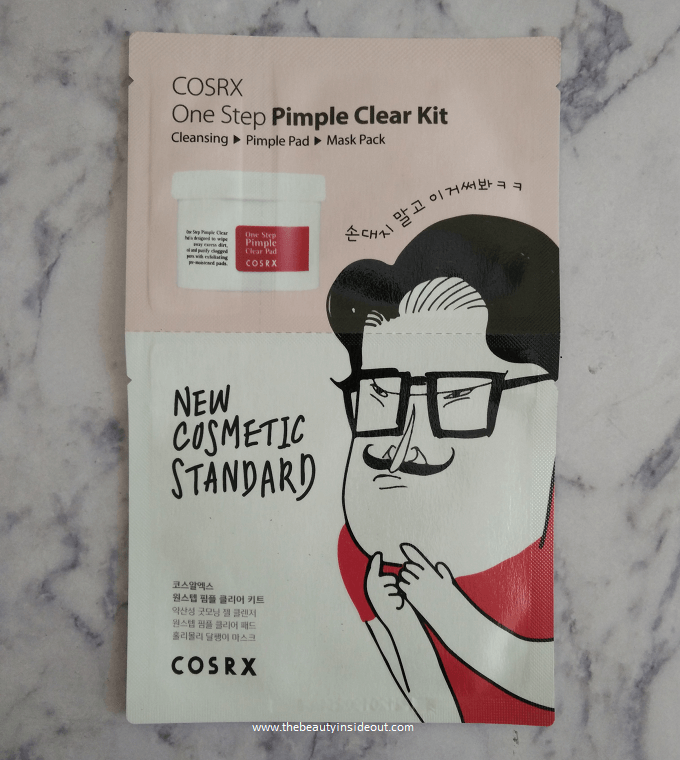 Mizon Let me out Blackhead Peel-Off Mask
I've always had stubborn blackheads on my nose which needs regular maintenance. Again trying out a peel off mask/ strip off mask was on my whishlist since long. So I just added this one time mask to my cart. Let me try it out and I will share my reviews soon.
Price : 85 INR for one time use sachet.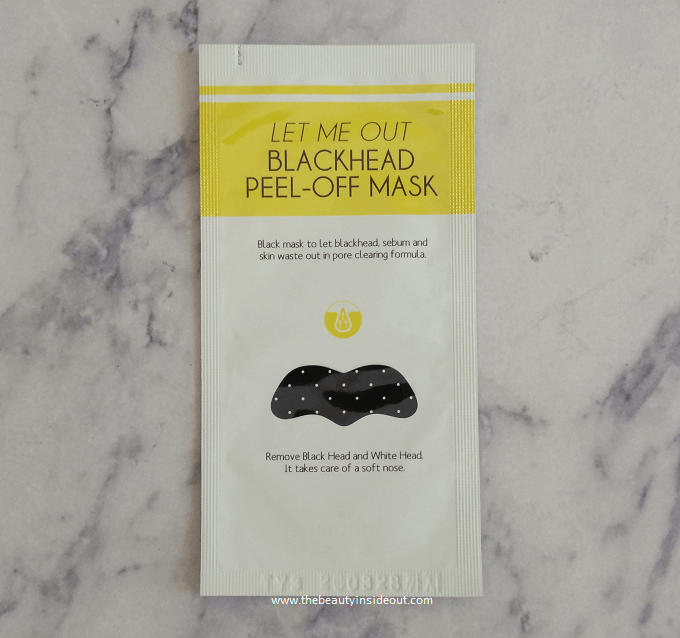 That was all I purchased. Wait that's not all, what I received. Look at the samples that I got along with my purchase!
Mizon Vita Lemon Sparkling Peeling Gel – Skin tightening, moisturizing, glow skin.
Mizon Great Pure Cleansing Foam – 2 sachets
Leejihum Tea Tree 30 Cleansing Foam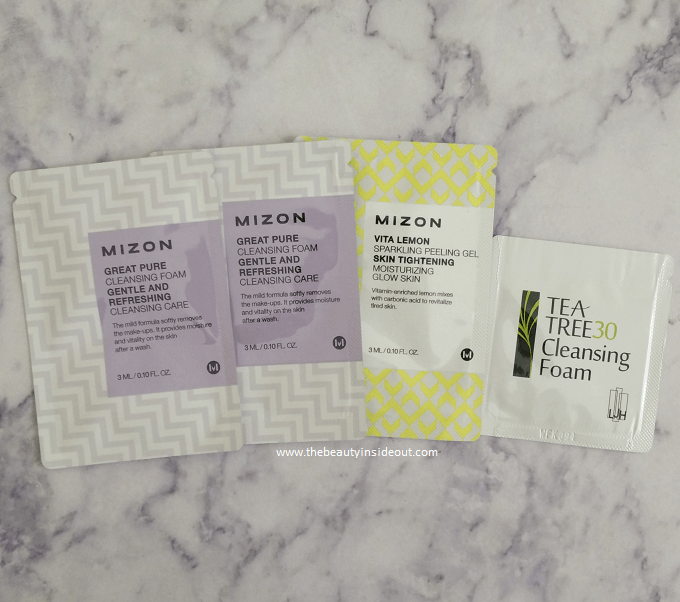 Overall, I'm super happy with my purchase from Daisy Skin Fix. I find them to be reasonably priced and reliable compared to other platforms. Above all, you get a handful of free samples and they provide Free Shipping with no minimum purchase limit. Honestly who gives that nowadays. I've come across websites that charge for sending samples! The only thing I wish is that they could stock up many other korean brands too, which I believe they would in the future. In all, If you are looking to Buy Korean beauty products in India, do check out this website, I'm sure you won't be disappointed. You can avail of 10% OFF on your purchase using the Code TBIO on their website DaisySkinFix.com
Related posts:
Disclaimer: Not a sponsored post. All products purchased from my own money.