The French wardrobe is elegant, appealing, and amazingly functional. But their skincare is even more chic and functional. A French Skincare Routine is known for its use of simple yet effective ingredients combined with cutting-edge technology to offer exactly what the skin needs. Their products are gentle and potent, and they are always a favorite with even the most sensitive skin.
Our search for French favorites led us to these Pharmacy brands, which offer some of the most popular French skincare products. Scroll through to explore them.
Best French Pharmacy Skincare Products
Best Cleanser:
1. Bioderma Sensibio Micellar Water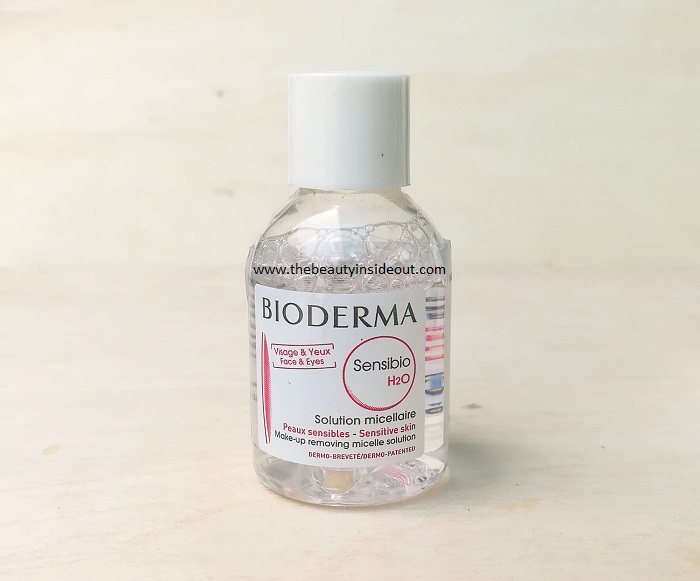 If Bioderma were a person, they would be the friendliest. Simply because Bioderma works extremely well for the majority of people, and especially well for sensitive skin. Their Micellar water is a fantastic product since it removes dirt and pollutants from the skin with extreme gentleness while protecting the skin's delicate natural biota. With the Bioderma Sensibio H2O Micellar Water, removing makeup is no longer a daunting task.
Best Face Wash:
2. Avene Cleanance Gel
We are constantly in awe of Avene's delicate yet efficacious products. Almost all of their products contain thermal spring water, which has a number of advantages on its own, including its ability to reduce inflammation and calm the skin. They have a variety of actives in their cleansing gel, which help cleanse the skin and minimize excess sebum production. Skin feels softer and smoother, with every use.
Best Moisturizer:
3. Embryolisse Lait Crème Concentre
The Embryolisse Lait Crème Concentre is one of the few moisturizers that can be used in as many different ways as it can. The Crème provides post-sun skin care in addition to serving as a mask, foundation, cleaning milk, and after-shave. The brand boldly states that it is suitable for all skin types and will enrich all skin, and it indeed does. It contains a variety of emollients, and the Crème is high in fatty acids and vitamins, all of which assist the skin in retaining moisture and maintaining healthy, plump, and toned skin.
Best Sunscreen:
4. La Roche-Posay Anthelios uvmune 400 Invisible Fluid SPF50+
Morning skin care is incomplete without sunscreen. And French people, regardless of the season, take sun protection very seriously. And the Anthelios by La Roche-Posay does not disappoint either. It's feathery light on your skin and doesn't leave a massive white cast; it's fragrance-free, non-sticky, and works beautifully for even the most mature skin. It offers UVA and UVB protection, as well as ultra-long UVA radiation protection. It can also be worn comfortably every day and readily reapplied.
Best Face Serum:
5. Caudalie Vinoperfect Radiance Serum
Due to the active molecules' tiny size, serums penetrate the skin more deeply and give the skin significant benefits. The Caudalie Vinoperfect Radiance Serum is extremely mild while still effectively correcting dark spots. Its oil-free texture absorbs quickly and leaves skin feeling soothed. It also aids in the healing of several types of spots, including sunspots, acne, and melasma. Its vegan formulation has a lower environmental impact and lets you be an active participant in the worldwide sustainability movement.
Best Eye Cream:
6. Filorga Time-Filler Eyes Daily Anti-Aging and Wrinkle Cream
All of your under-eye concerns can be treated with the Filorga Eye Cream. It gets rid of wrinkles, puffiness, and dark circles. Along with those, the maker also claims that this eye lotion promotes eyelash growth and strength by thickening them. It's a luxurious eye cream that nourishes and smoothens the under-eye area. It helps delay the signs of aging by softening the fine lines. And it can indeed make you look younger and toned.
Best For Lips:
7. Homeoplasmine
Vaseline is to most what Homeoplasmine is to the French. It is a multi-purpose balm that soothes irritated skin, dry skin, bug bites, and a host of other problems, but its primary purpose is to treat dry, chapped lips. You need the tiniest bit to soothe those chapped bleeding lips. It initially makes them glossy and later leaves a matte finish. Homeoplasmine also works nicely under lipstick.
Best Ointment:
8. Biafine ACT Emulsion
Biafine emulsion functions as a bandage for cuts and burns. The French adore it and keep one on hand at all times. It isn't really skin care, but if you have Erythema from radiotherapy or first or second-degree burns, this will help in healing.
Best Retinol:
9. A313 Vitamin A Retinol Pommade
Prior to the A313's global popularity in the past ten years, the French had kept this one an open secret. Retinoids are vitamin derivatives, while A313 is one of the mildest vitamin A derivatives. It's mild enough to be sold without a prescription. It will take around 3 months to minimize fine wrinkles, acne, pigmentation, and tone. It also has long-term anti-aging benefits. However, it will purge before it begins to show any results, so start slowly, perhaps once or twice a week at night, and use a rich moisturizer to reduce irritation and flaking. Remember to maintain consistency in your regime.
Best For Body:
10. NUXE Huile Prodigieuse Multipurpose Dry Oil
The NUXE dry oil is a lifesaver for dry skin, brittle hair, and dull cuticles. Including Camellia, Hazelnut, Macadamia, and other exquisite botanical oils, this dry oil is an extraordinary synthesis of seven distinct sorts of oils. Its non-greasy appearance and lightweight feel make it very easy to incorporate into your regimen. A single drop is enough to bring radiance to your complexion and gloss your hair. If you prefer not to use perfume, this will be a great substitute thanks to its pleasant fragrance, which includes top notes of Orange Blossom, heart notes of Rose and Lily, and base notes of Vanilla.
That concludes the list! We hope you found your French favorite in there.