As we are entering into a new year in a couple of days, today we shall look back into the beauty world and see what were the the best beauty products from 2016 we were adorned with. This will be my last post of this year so let's quickly see what you might have missed!
1.Lakme 9 to 5 Weightless Matte Mousse Lip and Cheek Color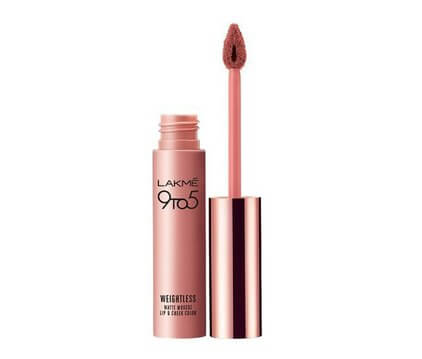 A very recent launch! As a makeup junkie, if you haven't tried this then you surely are missing something this year. Coming in a variety of 12 shades, this lip and cheek color has an insanely pigmented and non-drying formula. The velvety mousse texture glides onto the lips seamlessly giving an ultra light, matte finish. There is a shade for every skin tone and they look absolutely stunning both as a blush and lip color. Price: Rs.575 for 9 gm.
2.Maybelline New York Lash Sensational Mascara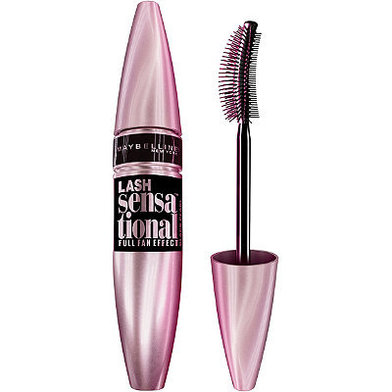 If you are looking for a mascara that gives dramatic, voluminous, denser looking lashes, don't think twice, just get this. The unique patented brush of this mascara separates each lashes without clumping up and hold curls for all day long. It also adds extreme length and volume to lashes. Like any other Maybelline Mascara these also come in 2 variants – washable and waterproof. Price: Rs.500 for 9.2 ml.
3.L'oreal Infallible Silkissime Eyeliner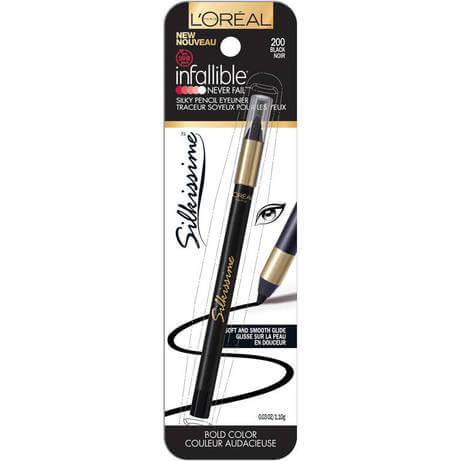 This has become my most favourite pencil eyeliner of this year. Launched as a part of 2016 L'oreal Cannes Collection, it comes in a versatile range of colors. These have got superb pigmentation and are totally smudgeproof and waterproof. If you are into colored eyeliners, you should definitely check them. The shades are sooo adorable. Read my review here. Price: Rs.575 for 1.10 gm.
4. Lakme Absolute Illuminating Blush Shimmer Brick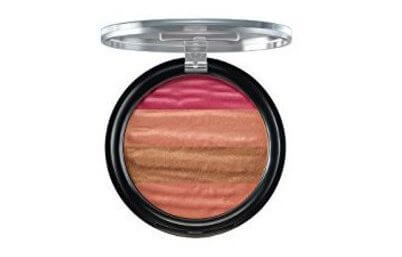 A limited edition blush palette designed by fashion designer Sabyasachi Mukherjee. The silky smooth buttery formula blends in beautifully giving a luminous glow. They offer an alluring sheen rather than being too glittery. It has good pigmentation, staying power and the shades are so beautiful that it would suit all Indian skin tones. The colors are so festive, perfect for the wedding season. These can be used individually as an eye shadow, highlighter, bronzer and blush. Price: Rs.725 for 10gm. Buy HERE.
5. Nykaa Matte Nail Enamels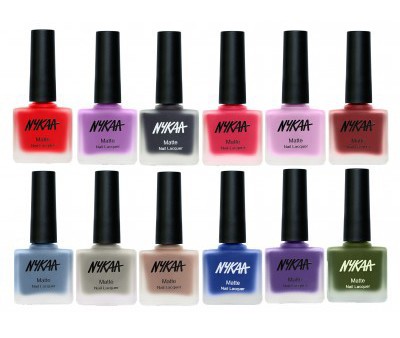 Nykaa launched 12 gorgeous nail enamels that dry to a stunning gel matte finish. These nail paints have a thicker consistency and goes opaque in just two coats. The wear time is very commendable, they stay a minimum 5 days. The best part these are formulated without five common harmful chemicals found in nail paints-Toluene, DBP, Formaldehyde, Formaldehyde Resin and Camphor. And they are cruelty free too. Price: Rs.199 .
6.Revlon Ultra HD Matte Lip Color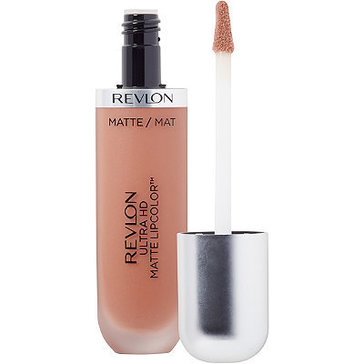 Revlon launched these sometime back in the summers in 8 beautiful shades. These creamy liquid lipsticks are 100% wax free and gives a velvety-matte finish with a slight sheen to it. The pigmentation is awesome with high color pay off in a single swipe. The formula unlike many liquid lipsticks does not dry out lips and feels lightweight on the lips. Read my review here. Price: Rs.1180.
7. PAC Pure Pigmented Eyeshadows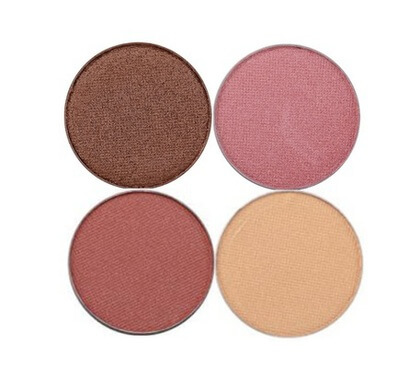 PAC launched 42 shimmery single eyeshadows that gives a beautiful metallic finish. These are very affordable and the quality is that of high end brands. The formula is soft and creamy with superb blendability, amazing pigmentation and stays all day long even without primer. Price: Rs.300 for 2 gm.
8.Chambor Extreme Wear Transferproof Liquid Lipsticks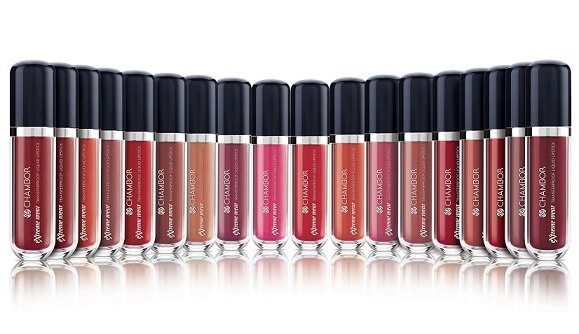 Chambor Extreme Wear Transfer proof Liquid Lipsticks are super long lasting, highly pigmented and transfer proof liquid lipsticks that settles into a matte finish. The formula is creamy which gives a hassle free application. These come in 18 gorgeous shades and can easily cover pigmented lips. These liquid lipsticks are non sticky and feels very lightweight and comfortable on the lips. Still prepping your lips is needed with these lipsticks. Price: Rs.845.
9. Maybelline V-Face Duo Stick

There are not many affordable contouring products in India, so the launch of this range made everyone's head turn. But this can be a hit or miss product. Yes if you can find your shade, then you hit the jackpot. This is a dual ended cream based stick with a contouring and highlighting shade on each side. The formula is butter smooth that is easy to blend, well pigmented and stays for good amount of time. This is a great buy for beginners and for those who are looking for subtle contouring. Price: Rs.650.
10. L'oreal Mat Magique 12 Hr Bright Mat Foundation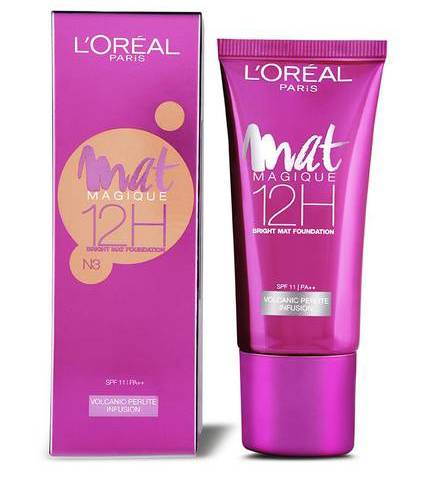 This year was all about Matte! Matte lipsticks, Matte nail paints and here comes the matte foundation of the year. Catered specifically for oily skin types, this L'oreal foundation provides a natural looking matte finish without making it flat. The foundation has an air light formula, blends easily, provides medium coverage and has a really long staying power. They come in 5 shades where all Indian skin tones would be able to find a match. I equally like the Maybelline Soft Matte Hydrating Foundation for its hydrating and natural looking finish. Price: Rs.595.
11.Lakme Absolute Blur Perfect Makeup Primer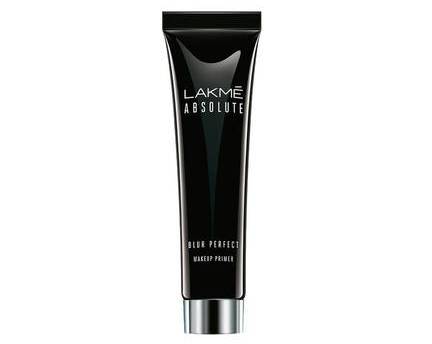 Lakme finally decided to launch its first ever makeup primer in 2016 in an affordable price range. This is a silicone based primer that blurs even the tiniest pores and gives a matte finish. The pink velvety cream instantly brightens the skin and provides a smooth canvas for base makeup. It effortlessly smoothens out the skin, blurs fine lines and extends the wear time of foundation without creasing. Price: Rs.650 for 30 ml.
12. PAC Eyelashes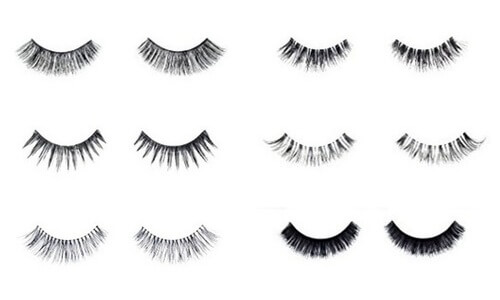 With not many options for eye lashes, these are the most affordable eye lashes available in India with super high quality. These are ultra light weight, reusable and durable lashes that come in a wide range of types available for every look. If you are into falsies you should definitely check these. Price: Rs.165.
13.Sugar Heavy Stroke Of Genius Heavy Duty Kohl

Sugar Cosmetics came into limelight last year through the infamous subscription Box Fab Bag. This year they launched the Stroke of Genius Heavy Duty Kohl which was an instant hit. Raved around among many bloggers and youtubers, this kohl has got a super creamy and insanely pigmented formula (Look at the swatch here) that stays for long. As it's not smudgeproof, these go well for smokey eye lovers. And the best thing about this kohl, it comes with a free good quality sharpener. Price: Rs.499.
14.Elle 18 Color Pops Matte Lipstick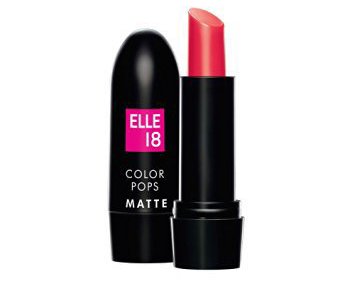 This has to be the most cheapest lipstick range available in India so teenagers and beginners would fall in love with these. Elle 18 Color Pops Matte lipsticks come in 20 shades with various hues of browns, reds, pinks and berries. The formula is creamy and gives good color pay off in two swipes. It also stays for decent hours without setting into fine lines. Price: Rs.100.
15. Kara Nail Polish Remover Wipes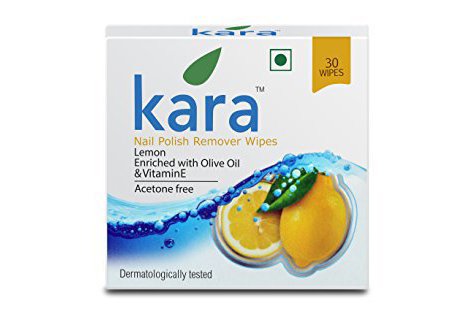 Forget the old nail polish liquid removers, Kara Nail Polish remover wipes gives a non messy way of removing nail lacquers. A single wipe is enough for all 10 finger nails be it a dark or light shade. These are made without acetone, toluene and parabens. Since these are formulated with Olive Oil and Vitamin E, they are moisturizing and nourishes your cuticle too. Price: Rs.100.
Summarizing: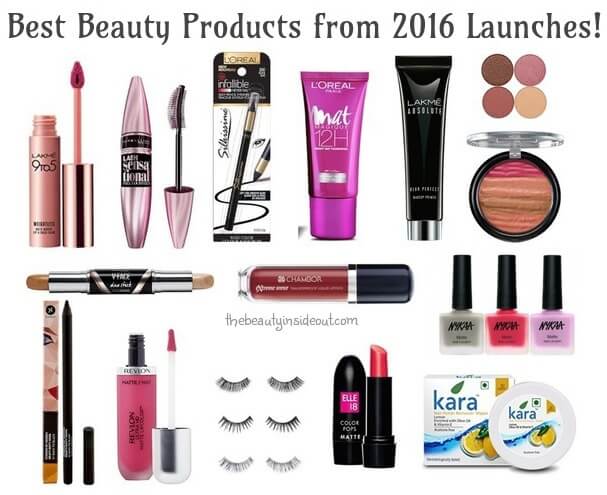 So that's all about the best beauty products from 2016 launches. What's your favourite pick? Comment below. See you in 2017, until then take care and,
Stay Beautiful♥