When you go to the gym, you can mainly see two types of people, one who wants to be to fit by gaining weight and the other by losing weight. Majority of them falls in the later category. Losing that extra few pounds and getting that well toned body is what many aim for. In order to achieve that, a balanced diet is highly important giving special attention to proteins as they are the building blocks of your body. You might have see many people supplementing their diet with protein drinks, but most of them available in the market tastes weird and medicinal. Today I would like to introduce you all a delicious protein shake from Zenith Nutrition. It comes in 4 flavours – Chocolate, Vanilla, Berry Blast and American Ice Coffee. Lets get into the details of Zenith Nutrition Slim Shake.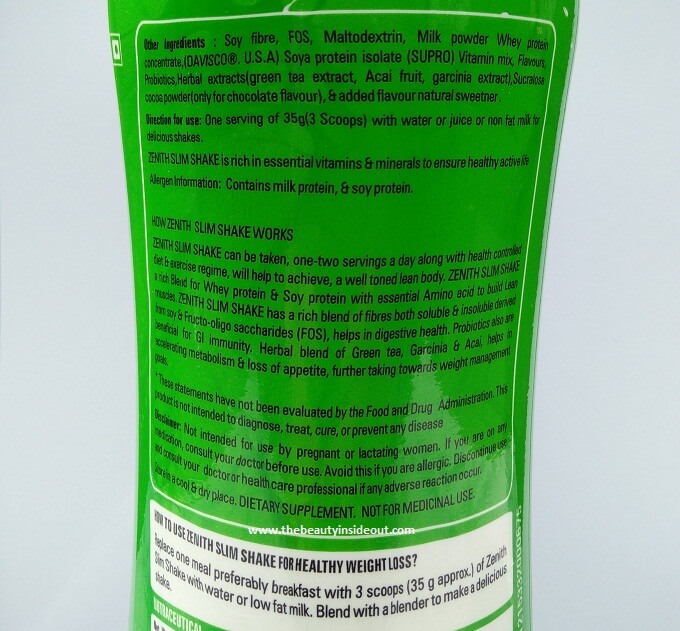 Zenith Nutrition Slim Shake is rich in essential vitamins and minerals to ensure healthy active life. It is made with a blend of Whey Protein and Soy Protein added with essential amino acids to build lean muscles. It is also enriched with a blend of soluble and insoluble fibres derived soy & fructose oligo sachharides which helps with proper digestion and maintains digestive health. It is also loaded with herbs such as Garcinia Cambogia, Green Tea and Acai which helps in accelerating metabolism and loss of appetite, thus taking forward towards your weight management goals.
Zenith Nutrition Slim Shake retails for 1075 for 500 gms, but you can buy them at a highly discounted rate from Amazon.in
How to use Zenith Slim Shake for effective weight loss?
Basically this is a meal replacement drink, so you can substitute this with your meal preferably breakfast. You just need to take 3 scoops (35 gm approx.) with water, juice or non-fat milk and mix it or blend it in a shaker for a delicious shake.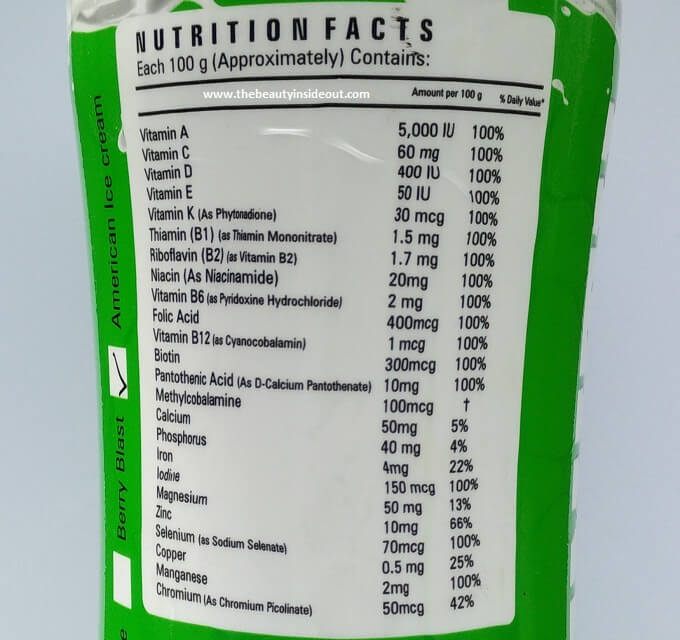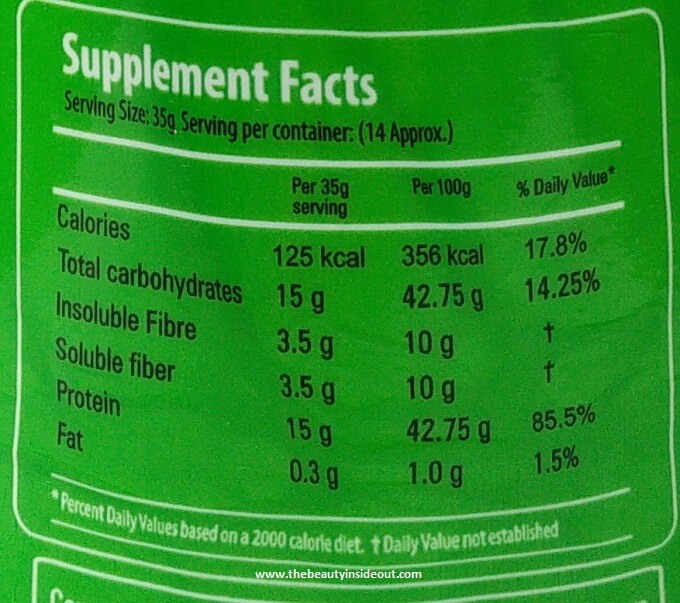 Zenith Nutrition Slim Shake Review
Zenith Nutrition Slim Shake comes in an eye-candy green colored plastic bottle. The bottle is sleek and slender with a wide top opening. The protein shake is contained in a plastic cover that is sealed and securely packed. It comes with a measurement scoop so no need to be worried about using a spoon that gives random measurements. I have the American Ice Coffee Flavor and the finely milled powder looks light brown in color, has a very mild coffee fragrance and tastes really delicious and sweet.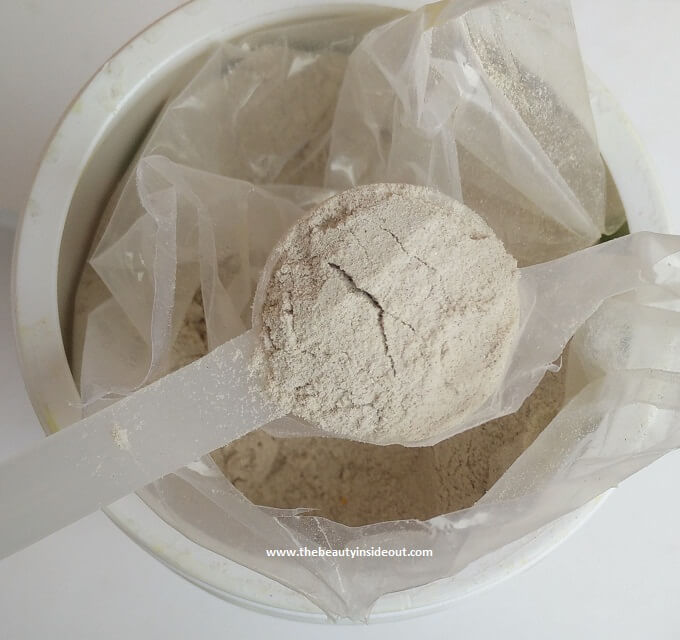 When you take it as a breakfast replacement, it instantly wakes up your mind, makes you feel fresher and aids in kick-starting your exercise regime without any problems. Consumption of Zenith Nutrition Slim Shake not only boosts your metabolism but also increases your endurance power and stamina helping you to exercise for a longer time without losing energy. It is ideal to consume it before exercising as the release of amino acids in the shake helps with protein synthesis and builds stronger muscles.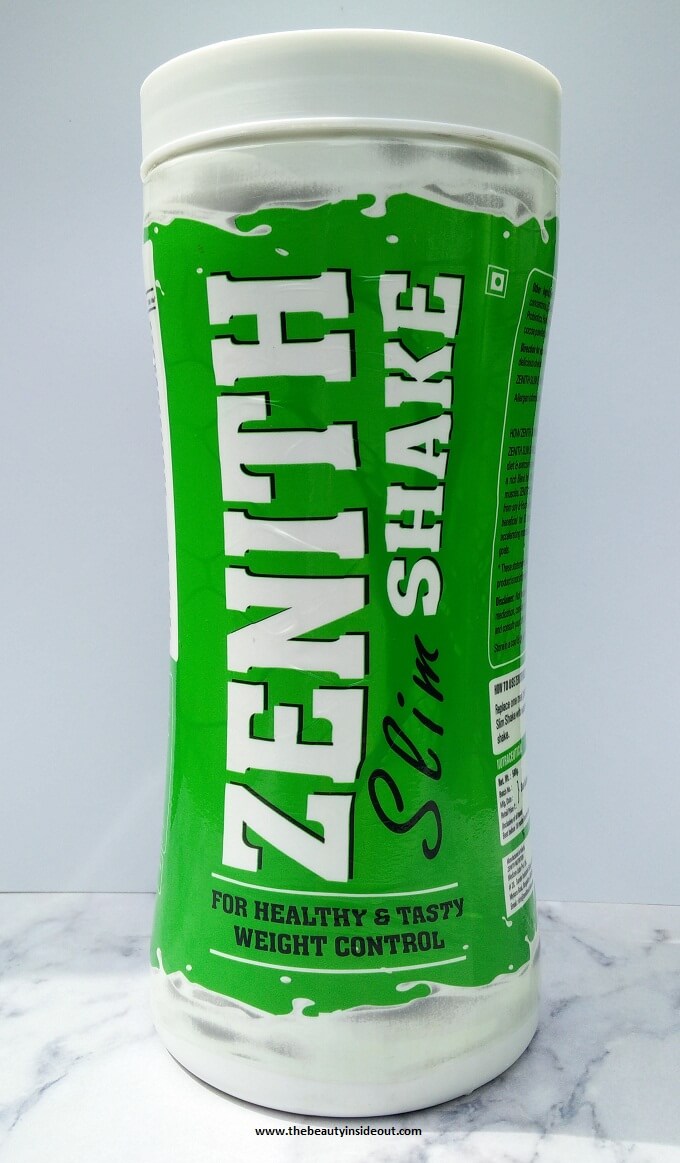 Overall , Zenith Nutrition Slim Shake loaded with rich herbs, vitamins and minerals aids in effective weight loss when accompanied with regular workouts and proper diet. Most of all, it tastes delicious and causes no hinder to your health. This is your best workout partner if you are looking to lose weight and build lean muscles.
Disclaimer: These statements have not been evaluated by the FDA. The product is not intended to cure, diagnose, treat or prevent any disease. The product should not be substituted for a varied diet. Please consult your doctor before taking these dietary supplements.