Wet n Wild, a brand launched in 1979 has a popular fan base. Makeup enthusiasts love this drugstore brand having high-quality products. Nykaa signed to be the exclusive partner of Wet n Wild in India and officially launched it on its website in December 2017, making the highly awaited and anticipated products available for people in India. The brand has a range of products available on the site from foundations, serums, highlighters, eye makeup, and its famous catsuit lipsticks. In the past few year's eyebrows have become a crucial part of everyone's makeup routine. Earlier everyone would sport a thin brow which would require some tweezing and shaping, but with the rise of the trend of thicker brows brow pencils, powders and kits jumped back into popularity. Today we'll be reviewing one such brow kit – the Wet n Wild Ultimate Brow Kit in Ash Brown.
Product Description:
The brow kit is a small easy to carry set which has the following elements:
Brow Brush: a small slanted brow brush to fill in your brows.
Tweezers: to groom the brow hair and get rid of any unwanted brow hair.
Dark brown brow powder: to outline and fill in your brows.
Light brown brow powder: to fill in any remaining gaps and the inner section of your brows.
Brow wax: apply to brows to hold them in place.
Pull-out mirror: a small mirror at the bottom right side of the kit.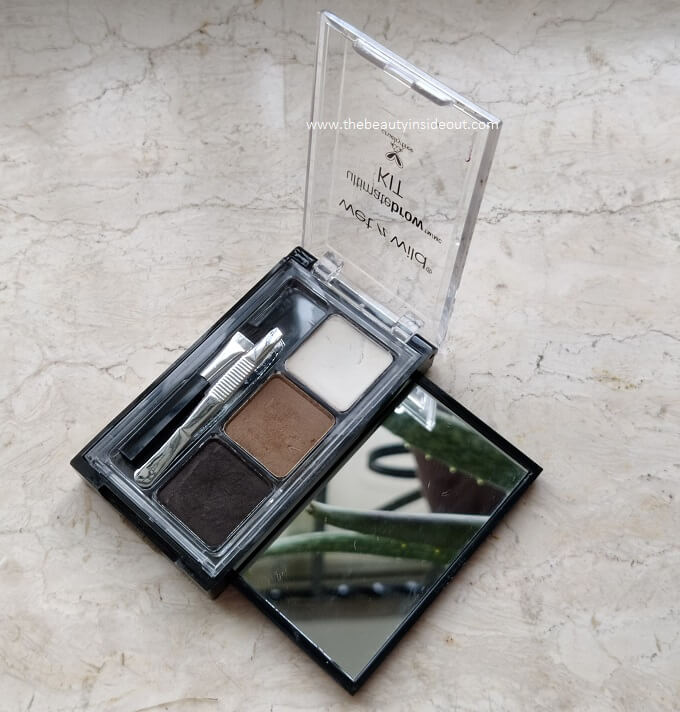 Ingredients:
Not mentioned.
Price: Rs. 500 for 2.5 grams
Where to buy it? You can get this product on multiple sites like Amazon, Myntra, Nykaa, and Purplle. If you're lucky you may get it at a huge discount (almost 50% off on Amazon if you purchase it during a sale)
Wet n Wild Ultimate Brow Kit Review



Packaging: The Wet n Wild Ultimate Brow Kit comes in a small transparent rectangular box so you can see all its content. The brush and tweezers are on the left side and the two powders and wax are on the right side. The pull-out mirror on the bottom right side can be removed by using some force.
Shade & Texture: The Wet n Wild brow kit is currently available in only one shade – Ash Brown. The shades are highly pigmented and soft to apply. The brow wax is very firm and it won't leak or spread in your palette or smudge on your brows.
Fragrance: The kit is odorless, it won't trouble you if you have a sensitive nose.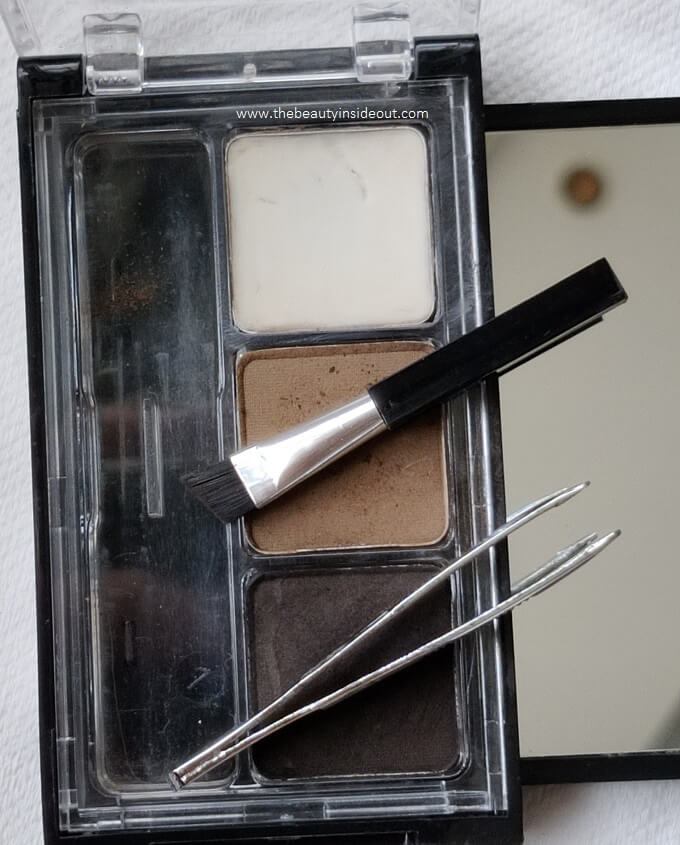 My Experience:
One of the things which makes me always excited and influences my willingness to give Wet n Wild products a chance is that all their products are Cruelty-free and the brand is actively working to make all of their products vegan, just like this one is.
For me, doing my brows is an integral part of my makeup routine. I have used this kit for both drawing brows to get a broader brow look and filling my brows. The kit is small which makes it easier to carry it anywhere. The addition of a mirror makes the application process much easier.
The high pigmentation makes the entire process faster. I usually use the dark brown shade to outline my brows and fill in sections that have a wider gap. Using the tiny brush, I make quick and short motions. To fill in the rest of the brow and give a subtle look at the inner side of my brows I use the light brown shade. Once I am done with filling my brows, I use a spooly brush or my finger to apply the brow wax in an upward motion to hold my brows (if you are using your finger, rub the wax with your finger for a few seconds to heat the wax a little so it becomes easier to apply it).
The brows won't smudge or melt away as the day goes on unless you rub it harshly.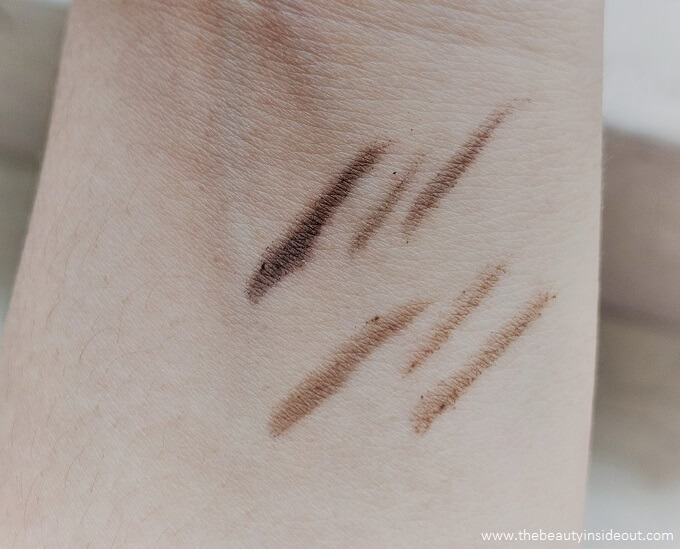 Pros:
Cruelty-free & Vegan.
Highly pigmented.
Odorless.
Won't smudge easily.
Decent price.
Cons:
Does not have a spooly brush.
The tweezers and brush are a bit on the smaller side, may feel uncomfortable trying for the first few times.
Rating: 3.5/5
Would I recommend it? It's a pretty good kit to keep in your travel kit or purse when you want to do makeup on the way. The compilation of all products which may be required like tweezer, brush, mirror, brow powder, and wax, in one box, makes the whole process of doing your brows much easier. We'd say definitely go for it!
Guest Author: Saloni