The arrival of luxury beauty products in subscription boxes is what makes me feel so delighted. That's why I love them so much. It was in one of my subscription box that I got my very first facial serum, that too an expensive one. I'm talking about the Votre Face Serum which is from our own homeland and is a cruelty-free brand. If you have read my winter skincare routine post, you would have know that I finished up this serum sometime back and so here are my honest thoughts (as always) on it.
What the product claims?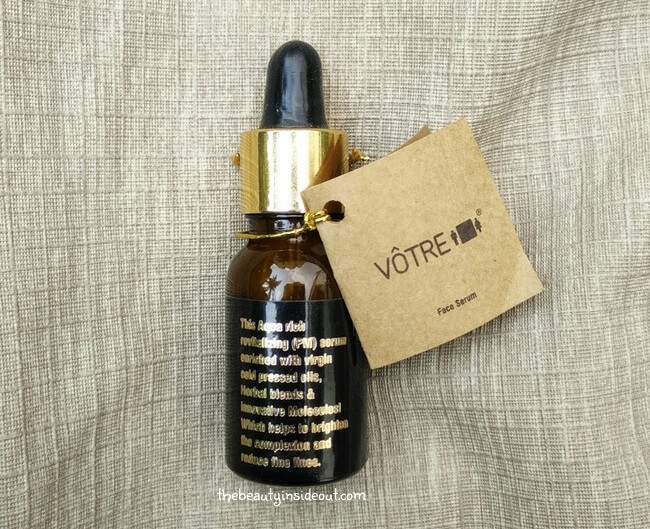 If you can't read it . Here it is
This Aqua rich revitalizing (PM) serum enriched with virgin cold pressed oils, Herbal blends & innovative Molecules! Which helps to brighten the complexion and reduce fine lines.
What the serum is made of ?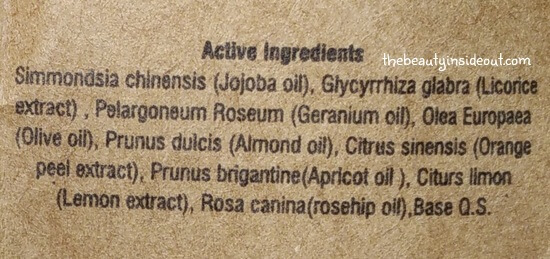 How to use?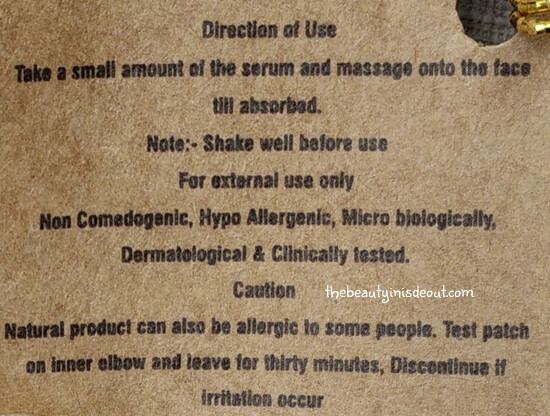 It retails at Rs.1670 for 12 ml.  You can either get it from Nykaa or Fabbag.
My take on Votre Face Serum:
The serum comes in a small, dark brown, translucent, glass bottle with a glass dropper attached to the top screw cap. The dropper picks up a good amount of product and works perfectly fine. The dark glass bottle helps in preserving the therapeutic properties of the active ingredients used in the serum. I would say the packaging is good and hygienic to use. Some might feel the glass bottle is not travel friendly, alas good things doesn't come without a shortcoming. Also the details printed on the glass bottle and carton are not so legible to read!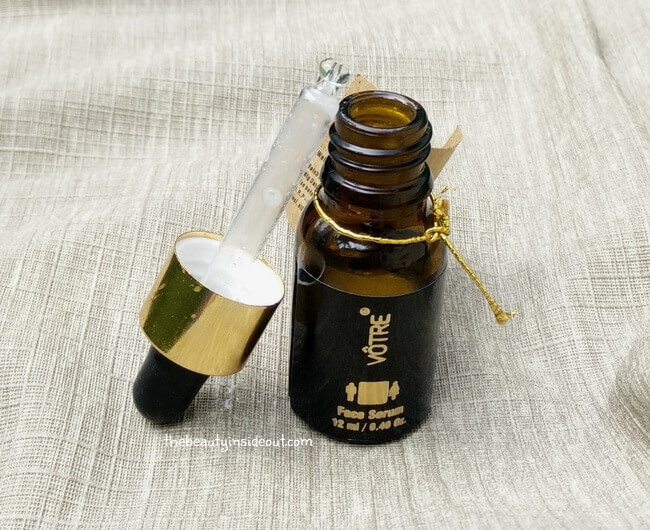 The serum is milky white in color and has a thin watery consistency. When rubbed on your hand, you could see the oils and water getting separated. But the serum does not feel oily or sticky on the skin. The texture is so lightweight that it feels like you have nothing on. It has faint scent that does not stay once the serum is on your skin. When I checked the ingredient list, I could see the first ingredient to be Jojoba oil which is so good for oily skin. I was so overjoyed as it is one of the best and safest oil to be used on acne prone skin. So I just dived in to use it, the day I received it.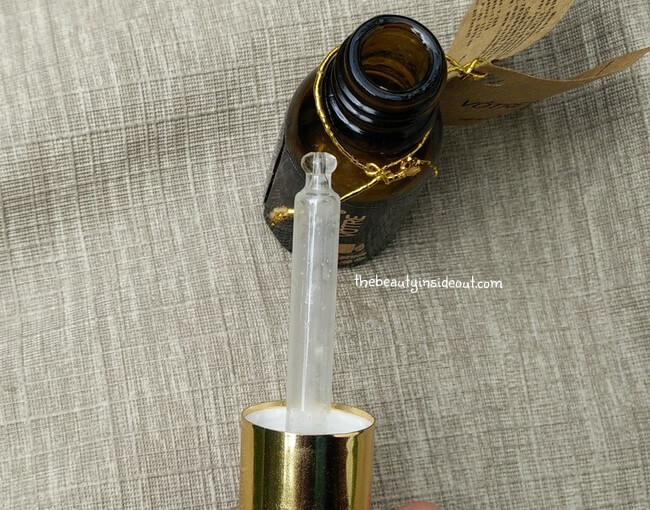 I used it after washing and toning my face with rose water. I usually take 3 drops of the serum on my palm. Using middle 3 fingers I pick up the product and gently press it on my skin and then pat. I always apply my serums in this way. Just press and pat. No rubbing or dragging. In this way I feel they sink into the skin better and all benefits are reaped. I do not know if it works on fine lines or not but this serum gave me the right amount of hydration and full of suppleness with a plumped up glowing skin. After using it for one and half months I could definitely see a difference in my skin tone and texture. It did brighten up my dull skin and my occasional dry patches were completely gone.
When I tried mixing the serum with my foundation, it gave me a radiant dewy finish that looks so beautiful and natural. So this goes well with makeup too. If you haven't started using a serum, I would definitely recommend everyone to incorporate a serum into your skincare routine. They definitely make your skin feel great. This face serum from Votre definitely revamped my skin making it more healthy.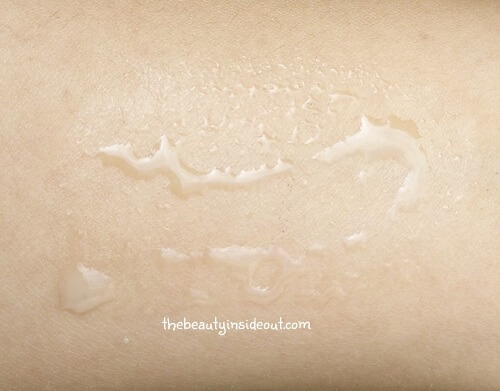 Pros:
Lightweight texture.
Contains the goodness of various essential oils.
Makes skin healthy and glowy.
Improves overall skin texture.
No breakouts.
Suitable for all skin types especially oily skin.
Can be used with or under makeup.
Cons:
Quite expensive for the quantity provided.
Glass bottle packaging makes it not so travel friendly.
Rating : 4.5/5
In short, Votre Face Serum is a water based lightweight serum that provides enough hydration, improves your skin tone & texture making it soft, smooth and healthy. It causes no breakouts so oily skin ladies can use it without any concern. If price is not an issue, you should definitely give this a try. Your skin will love it.
So that's it guys. I hope you find this review helpful. Have you tried Votre Face Serum? Share your thoughts in the comments section below. And thank you so much for reading.
Stay Beautiful♥