I am going to share my experience with the Swiss Beauty Eyeshadow Palette in shade 04. Swiss Beauty comes with affordable makeup products. This brand often gets kudos from online beauty gurus. Among all the products this brand offers, the eye shadow palettes, glitter eye shadows, and concealers are everyone's favorite. Swiss Beauty often launches closer dupes of popular high-end eye palettes. The Swiss Beauty Ultimate Shadow Palette which I am reviewing today is a Dupe of Huda Beauty Warm Brown Obsessions Palette. The shades of both these palettes look very similar. Even the placement of shadows in the Swiss Beauty palette is kept the same. Warm Brown Obsessions is considered as one of the best warm neutral eye shadow palettes from Huda. Let's check the review to see if the Swiss Beauty Ultimate Shadow Palette could satisfy our expectations or not.
Product Description:
Create stunning eye looks using the Swiss Beauty Eyeshadow Palette – an ultimate palette featuring 9 expertly coordinated color combination eyeshadows ranging from everyday naturals to vibrant color pop shades. Each set features a vivid mix of velvety-rich textures and mesmerizing finishes that range from mattes and satins to shimmers and metallics. The lightweight and long-wearing formula blends in effortlessly and lets you create endless, multi-dimensional looks every day.
Swiss Beauty Eyeshadow Palette Ingredients: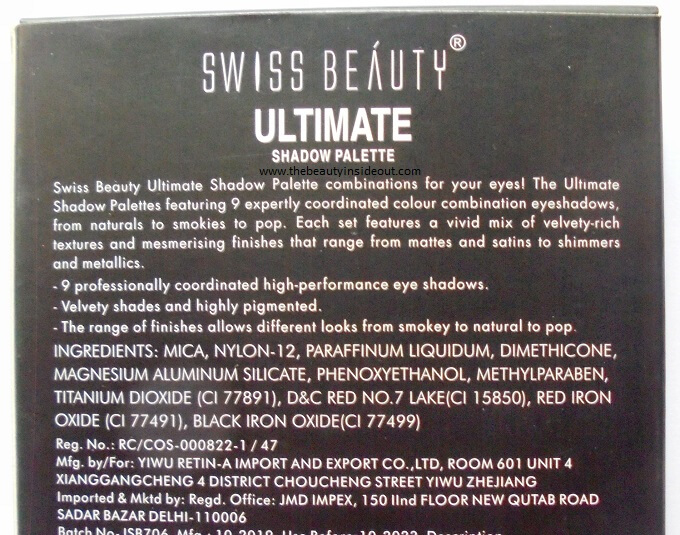 Price: Rs.229 for 9gm
Where to Buy? Swiss Beauty products are widely available all over India. You can get them at local beauty stores. This brand is also available online at Amazon, Nykaa, Flipkart, Purplle, and many Instagram stores. Online stores run good discounts on this from time to time. Do check out those deals to buy Swiss Beauty products on cheaper rates than MRP.
Swiss Beauty Eyeshadow Palette 04 Review
Packaging: This Swiss Beauty Eyeshadow Palette comes in a square-shaped plastic pan. The base is black and the lid is transparent. The size of this Swiss Beauty palette is almost the same as the Huda Beauty Obsessions palettes. The Huda one had a mirror on the lid which this palette does not have. This one comes with a basic click-shut mechanism while the Huda one has a magnetic clasp. Huda palette had a slipcase to cover the palette. The Swiss Beauty one comes in a sturdy cardboard outer packaging. Many dupe products do not mention the ingredients but the Swiss Beauty palette has complete ingredient details listed on the outer pack. Both the Huda palette and this Swiss Beauty palette had multiple similarities in the ingredients list.
Variants: Swiss Beauty Eyeshadow Palette comes in 9 variants numbered in 01 to 09. All variants look exactly the same just the color selections are different. I bought the 04 variant which is a dupe of the Huda Beauty Warm Brown Obsessions palette. This range has some more Hude Beauty Obsessions dupes like Gemstone, Topaz, Smokey, Mauve, etc.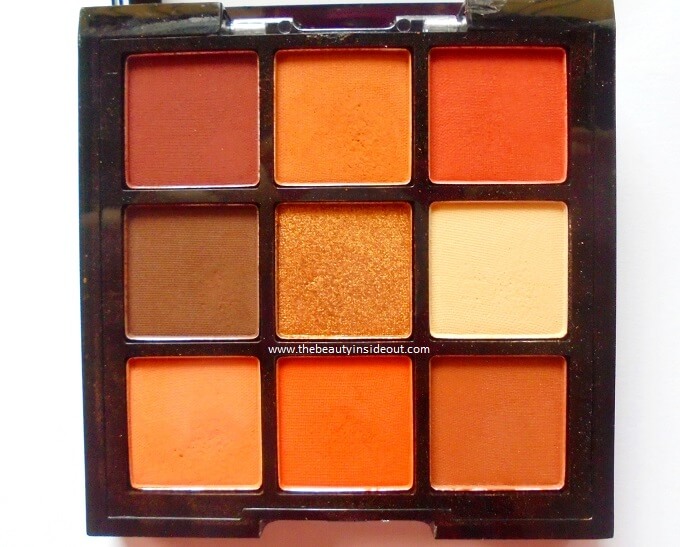 Shades:
This palette contains basic warm neutral shades. Among 9 shadows 8 are mattes and only the central shade is a golden shimmer. There are 4 mid-tone shades; a brown, an orange, a peach, and terracotta. I use them for the crease. The lightest bone color is a good highlighting shade for the brow bones. This palette also has three deeper tones; a warm brown, a chocolate, and a burgundy.
The first row of shades of this palette is almost the same as the Huda palette. The leftmost chocolate shade of the Swiss Beauty palette is slightly lighter in tone than the Huda Palette. Huda palette has a neutral brown mid-tone shade in the middle of the third row. But, this Swiss Beauty palette has a beautiful orange in that place. Other than these two the rest of the 4 shades of the second and third row are pretty similar.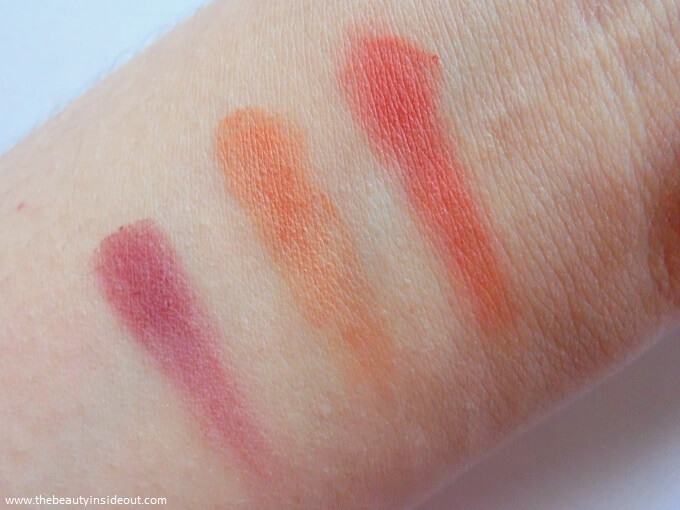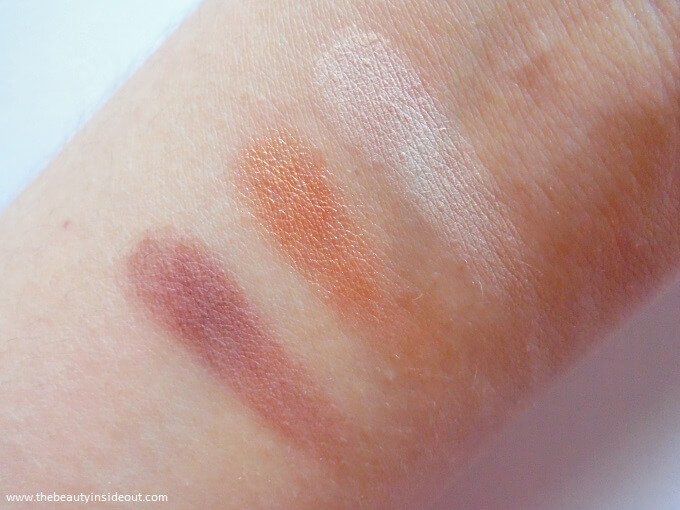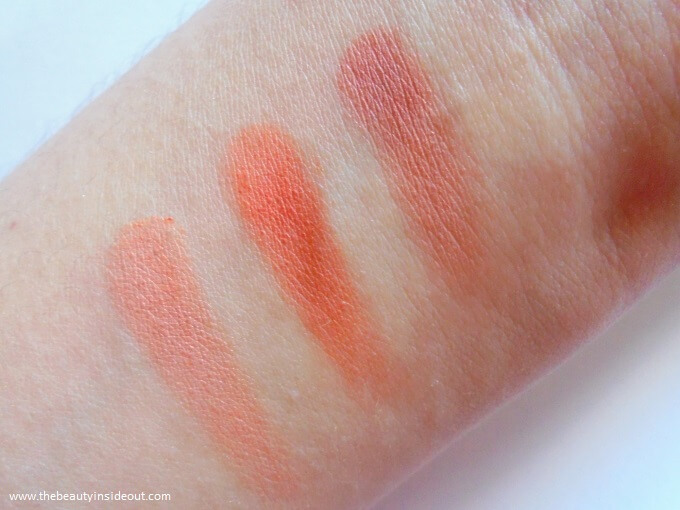 Texture & Pigmentation: All shades in this palette are superbly pigmented. These shadows are smooth and creamy; not powdery. They might not be as smooth as original Huda eye shadows, they are far superior to most under Rs.500 palettes currently available in India. The lasting power is 5+ hours for me. I don't apply eye makeup more than that so it's okay for me. These are not long-lasting eyeshadows that last through the day. But, it doesn't crease over time.
I haven't used any base makeup in my hand swatches to show you the exact pigmentation of this palette. The shades come out more vibrant on the eyelids.
Fragrance: This eye palette is fragrance-free.
Related:
My Experience:
Though I had heard plenty of good things about this palette, I didn't have much expectation from it. I thought it would be just another dupe palette that has similar shade selections. It took just one use, to shake off all my ideas. The shades were really pigmented and super blendable. I have used Lakme, Wet n Wild, and Maybelline eye shadows before. The quality, pigmentation, and lasting power were far better than Maybelline The Nudes palette and Lakme 9 to 5 eye quads. The shade selection is great too. Apart from the middle shade, all other shades are matte. I always prefer matte shades because they are more versatile in creating blended eye looks. I don't like glitter or shimmer shadows on the crease.
The eye palette is extremely versatile. I have created plenty of eye looks with it. From basic day look to intense brown or orange smokey eye, cut crease, and halo eye, you can create every eye look in the warm range. This is a good palette for beginners as well as advanced makeup users.
Some eye looks I created with this Dupe of Huda Beauty Warm Brown Obsessions Palette: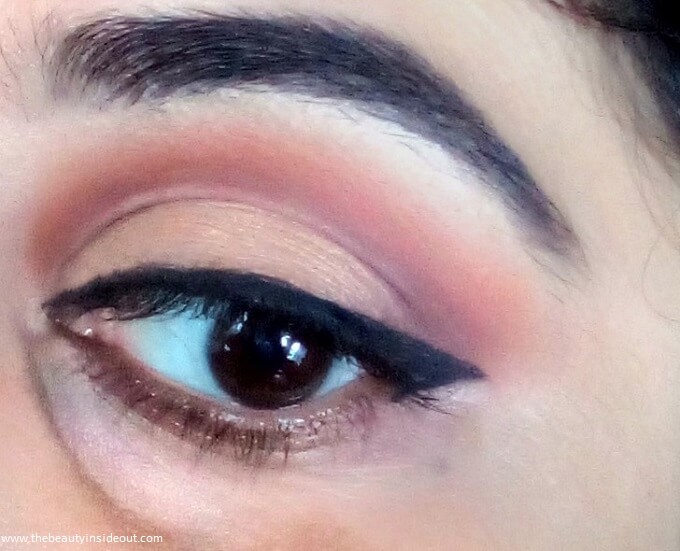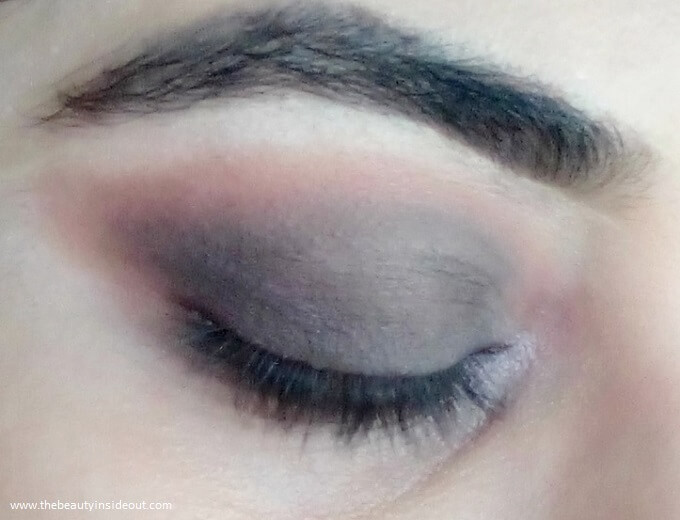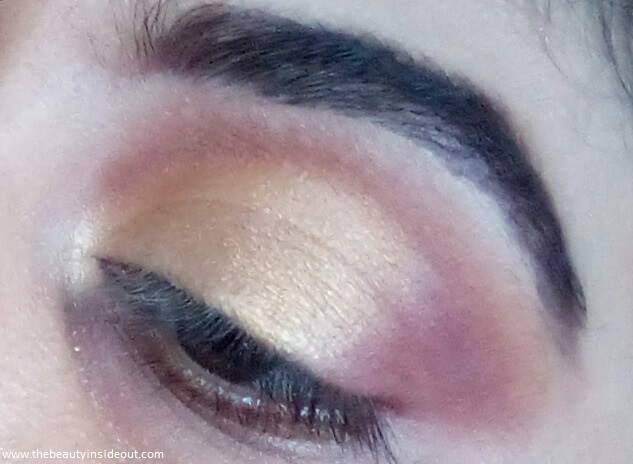 Pros:
A compact palette containing 9 warm neutral eye shadows.
8 matte shades and a shimmer of golden.
Pigmentation is superb.
Smooth and blendable texture.
Decent stay time.
Close dupe of Huda Beauty Warm Brown Obsessions palette.
Easily available and extremely pocket-friendly.
Cons:
Made in China.
Rating: 5/5
Would I Recommend it? Swiss Beauty Eyeshadow Palette 04 is a worthy dupe of the Huda Beauty Warm Brown Obsessions palette. At just one-tenth of the price, you get the same shade range and same finish. The pigmentation is also very good. It's a steal deal, guys!
What do you think of this Swiss Beauty Eyeshadow Palette? Have you tried it?