Gone are the days where people used to use harsh bar soaps that irritate and dry out the skin. Shower gels and handmade soaps have become more popular these days and there are lots of variants coming up every day in the market. I personally prefer to use shower gels since they are more sanitary and are easier to store than bar soaps. Today I'm going to review Soultree Wild Aamla Aloe Rejuvenating Manjistha Shower Gel from the brand Soultree which is a certified natural brand. Let's get into the review.
Product Description: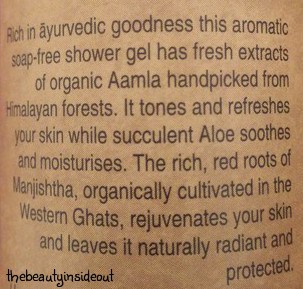 Directions for use:
While showering, use the gel with a natural loofah or a bath sponge and rinse
Price & Quantity: Rs.250 for 200 ml
Shelf life: 30 months from date of mannufacture
Availability: Available online here .
Ingredients: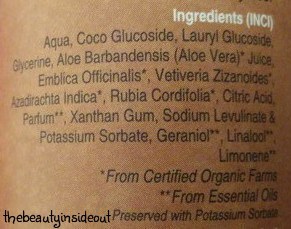 My experience with Soultree Wild Aamla Aloe Rejuvenating Manjistha Shower Gel:
When buying a shower gel, the main thing I look for in it, is its smell and cleansing ability. This is my first time trying a soultree product and I'm very much impressed with it. Refreshing is one word that can describe this shower gel. It gives an absolutely refreshing bathing experience especially during these hot summers.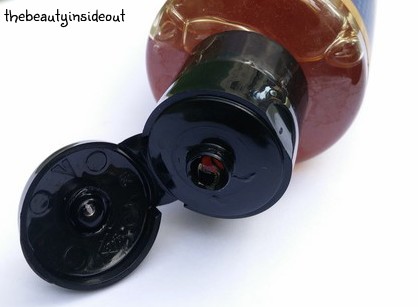 Coming to the packaging, the shower gel comes in a recyclable plastic bottle with a flip cap. All the details about the product is written on the label sticked to the shower gel. It was surprising that the label didn't tear off once it comes in contact with water, it must be water resistant. The packaging is very sturdy and travel friendly. The shower gel is honey-brown in color and has a jelly consistency which is not runny. I like the fragrance of the shower gel a lot which is so nice and refreshing. It has a citrusy smell which resembles amla. However, the smell does not last long after washing. I wish it lasted long. Being SLS/SLES free, it does lather decently with water. I generally prefer to use shower gels with a loofah and this shower gel gave me more lather with a loofah than when used alone. It cleanses my skin very well and my skin feels soft and smooth after washing with this shower gel. I like that it washes off easily and does not leave any slippery feeling behind. It did not dry out my skin either but I do use a body lotion to trap in extra moisture for my dry skin. It is completely organic and is gentle enough to be used on everyday basis.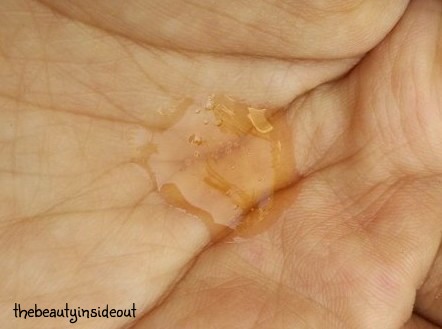 Pros:
Goodness of natural ingredients.
Chemical and soap free.
Packaging is travel friendly.
Amazing Amla smell.
Does not dry out skin.
No slippery feeling left behind.
Gentle for everyday use.
Soultree is a cruelty free brand.
Cons:
Final Word:
Soultree Wild Aamla Aloe Rejuvenating Manjistha Shower Gel is a wonderful ayurvedic shower gel, free from SLS/SLES, Parabens, Silicones and Harmful chemicals. It cleanses the skin well giving a luxurious bathing experience with its refreshing fragrance and essential oils. I'm very happy with this shower gel and I am definitely repurchasing it again.
Rating: 4.7/5
Have you tried Soultree Wild Aamla Aloe Rejuvenating Manjistha Shower Gel? What is your favorite shower gel? Share your thoughts in the comments section below.