Today I'm going to review the Ponds BB Cream which is a favorite among college-goers. This was my first BB cream I ever tried,  so I didn't have many expectations from it. So what is BB cream? BB cream known as Blemish Balms is an all-in-one product that acts as a moisturizer, primer, foundation, and sunblock. To know more about my experience with the product, read on.
Product Description: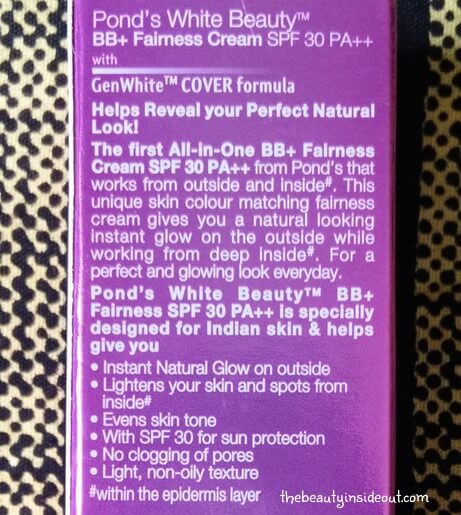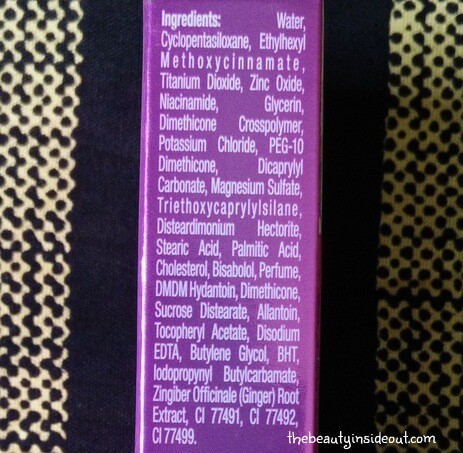 Ponds BB Cream Ingredients:
The BB Cream has a good set of sun filters and skin-beneficial ingredients. Some key ingredients:
Ethylhexyl Methoxycinnamate: an old-school sunscreen filter that protects skin against UVB rays.
Zinc Oxide: a popularly know safe physical filter.
Titanium Dioxide: yet another mineral UV filter.
Niacinamide: a skin brightening agent and acne mark reducer.
Allantoin: a skin soothing and protective ingredient that is good for sensitive and oily skin.
Tocopherol Acetate (Vitamin E): An antioxidant that has anti-inflammatory properties.
Apart from these, Ponds BB Cream has silicones and fragrances in it.
Ponds BB Cream Shades:
Ponds BB Cream is available in 2 shades:
01 Original Nude
02 Medium
Ponds BB Cream Price:
The BB Cream comes at various sizes and prices.
Rs.67 for 9ggms.
Rs.120 for 18 gms
Rs.249 for 30 gms
Rs.440 for 50gms.
The BB Cream has a shelf life of 24 months and is easily available at both online and offline stores.
Ponds BB Cream Review
Packaging: The BB Cream comes in a sleek white tube with a metallic silver cap. The packaging is nice and attractive which does not look cheap for the price it comes. It has a nozzle dispenser that dispenses the right amount of product when the tube is squeezed.
Fragrance: I like the smell, it is nice and subtle. Typically, it has a floral scent to it.
Texture: The BB cream has a nice creamy texture. It quite thick in consistency and a little is enough to cover the face.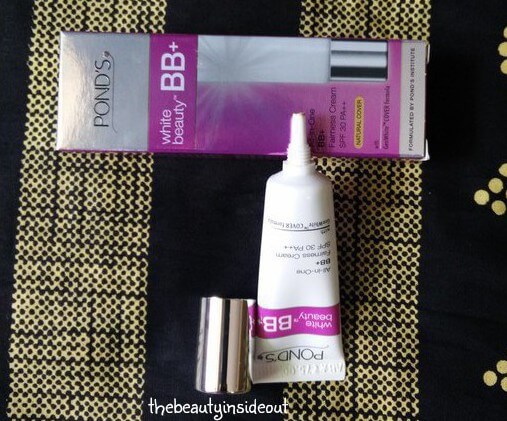 My Experience:
Ponds BB Cream is a mattifying cream, so I use this after cleansing and applying good amounts of my favorite hydrating toner. On damp skin, the cream spreads and blends easily with just fingers. You won't really need a brush for this. During summers, I prefer to powder my face after applying the BB cream as my skin tends to get oily very soon. Other times, I skip powdering. I personally feel this Ponds BB Cream is best suited for oily to combination skin types and Garnier BB Cream is suitable for normal to dry skin types.
I have a medium to fair skin tone with a strong yellow undertone. The original shade 01 suits my skin tone very well without leaving a prominent white cast. Medium shade skin tones can opt for the other shade 02. The BB cream gives a light to medium coverage that is more than a tinted moisturizer. It hides minor spots and imperfections to a decent level and evens out my skin tone pretty well. It provides sun protection with its SPF 30 PA++ which is good for a BB cream. It did not cause me any breakouts. The BB cream stays on my skin for 3-4 hours without any touch-ups. Overall, I love this BB cream as it instantly brightens my face and gives a subtle glow.
Ponds BB Cream Side Effects:
With Ponds BB Cream, I haven't experienced any side effects such as skin irritations, redness, or acne breakouts. However, this BB Cream can suck out the moisture from your skin if you have very dry skin. It might also accentuate pores. People sensitive to fragrances and silicones might need to avoid this.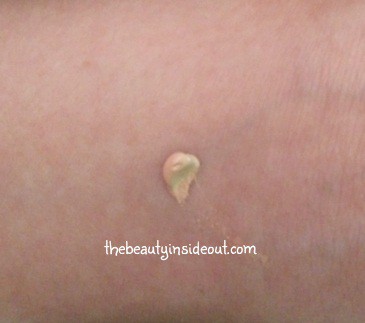 Pros:
Attractive Packaging
Easily available.
Very Affordable.
Gives light to medium coverage.
Gives an instant brightening glow.
Has Spf 30++
Evens out skin tone.
Cons:
Not fragrance-free.
Might accentuate pores.
Not suitable for dry skin.
Rating: 4.5/5
Would I Recommend? Pond's All-in-One BB+ Fairness Cream SPF 30 PA++ is a budget-friendly BB Cream that gives light to medium coverage with a natural glow to the face. It is best suited for normal to combination skin. If the shade matches your skin tone and you have oily skin, definitely try it. This is my all-time favorite BB cream and I'm definitely repurchasing it again.
Thanks for reading. Have you tried Pond's All-in-One BB+ Fairness Cream SPF 30 PA++? What is your favorite BB cream? Share your thoughts in the comments section below.