Miss Claire is one of the most popular brands that has been raved by most beauty gurus. Miss Claire not only has an entire range of make-up products but they come at affordable prices too! The only con was that the brand was not easily available everywhere and most of us had to resort to Instagram Stores. When they were launched on Nykaa a few weeks ago, naturally I was hyped to see it there. So I ordered the Miss Claire Soft Matte Lip Cream in shade 37. These are available in 50 shades, that roughly translates to…..YOHOOO!!! Anyways, let me review it for you all.
Product Description:
It's not a lipstick nor is it a gloss. It's nothing like you have experienced before. It's a lipstick that goes on smoothly but looks matte.
Ingredients:

How to Apply Miss Claire Soft Matte Lip Cream?
Take some lip cream on the applicator wand and line the edges of your lips.
Fill in your lips with the thicker portion of the applicator wand.
If you want to apply another layer of color, then wait for the first layer to dry
Shades: There are 50 shades. They don't have names for each shade, they are just numbered from 1 to 50.
Price: 295 INR for 6.5g on Nykaa.com. These are also available offline and Instagram Stores, anywhere from 170 INR and above.
My take on Miss Claire Soft Matte Lip Cream:
Packaging: Miss Claire Soft Matte Lip Cream come in a standard packaging of liquid lipsticks. They have mentioned the shade number at the bottom but if you buy very similar looking shades it will be difficult for you to make out the colour by just looking at the bottle. The applicator wand is sturdy and has a good tip shape, that helps in applying the colour evenly. You need to tighten the cap after applying the lip cream otherwise it may spill in your bag or vanity.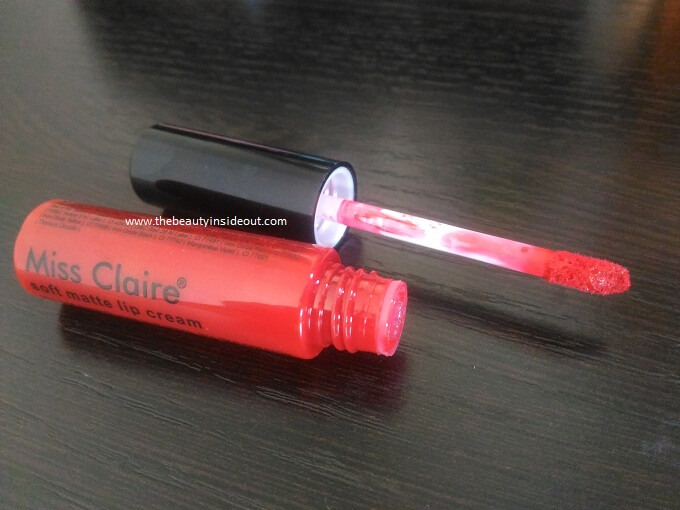 Shade: I bought Shade 37, which looked like a deep red rosy colour on the website, but it is closer to blood red colour as you can see in the pics. If you are going to buy this online, then you need to pick a darker shade of the colour you want to get it right.
Fragrance: It has vanilla flavour which is very mild and goes away after applying.
Texture: The lip cream is very soft and smooth, glides easily on lips. If you have dry lips, you need to apply a lip balm beforehand just to make sure that it doesn't get into the cracks. The lip cream is very comfortable on lips and doesn't dry out them. If you guys have used Nyx liquid lipsticks then you can relate to the tugging you can feel on your lips, though with this product you won't feel that on your lips.
Finish: The lip cream on drying gives a velvety matte finish. The product claims to have bold and opaque colour, but it lacks opacity in my opinion. I had to put 3 layers of it on my pigmented lips. Colour looks very pretty, but it is not completely opaque. One thing that can be done is using liner on your entire lips and then using this product to make it opaque.
Staying Power: This lip cream transfers a lot, especially if you are having any oily snack or food, this will fade out quickly. I tried it on a day where I just had to attend an event, it stayed on for 4 hours without having any food. It does tend to leave behind a patchy stain, but colour is so pretty that you may want to overlook this fact.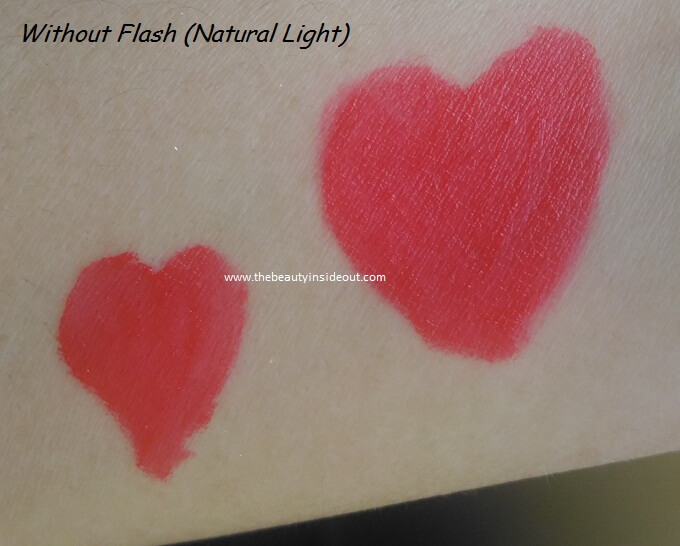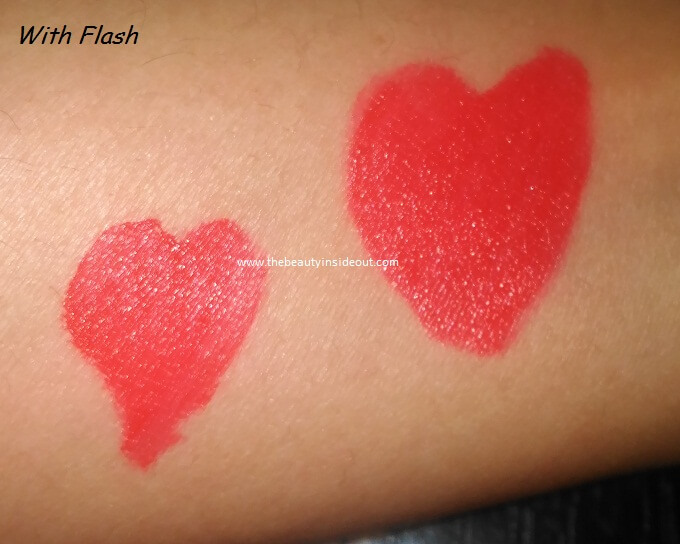 Pros:
Good applicator.
Great shade range.
Smooth texture.
Velvety matte finish.
Non-drying formula.
Comfortable on the lips.
Does not settle into cracks.
Cons:
Transferable.
Medium coverage for pigmented lips.
Staying power is mediocre.
Leaves a patchy stain.
Rating: 3/5
Do I recommend? I may skip this product for the mediocre staying power and go for Nyx liquid lipsticks, but I would recommend this product just for the beautiful shades they have. For 295 bucks, the range of colors and finish is justified and if you can get them anywhere offline, then that's a jackpot!
Looking for other lipsticks?
Guest Author: Sneha Goley