According to many popular celebrity makeup artists, mascara is one of a kind makeup item because a few stokes of this wonder product brings the best of one's eyes. Mascara gives an illusion of wideness and openness to our eyes by providing lengthening effects and thickness to our lashes. My today's review is about Lakme Absolute Kareena Kapoor Khan Lash Definer. This is actually an improved version of Lakme's Absolute series mascara that has been curated by bollywood diva Kareena Kapoor Khan. Here is how I feel about this mascara.
Product Description:
Lakme Absolute Kareena Kapoor Khan Lash Definer is a creamy mascara for easy application. This mascara magnifies lashes while the thin film formula reduces flakiness, keeps lashes clump free.  The high voluminous fibre brush gives rich intense deep black lashes.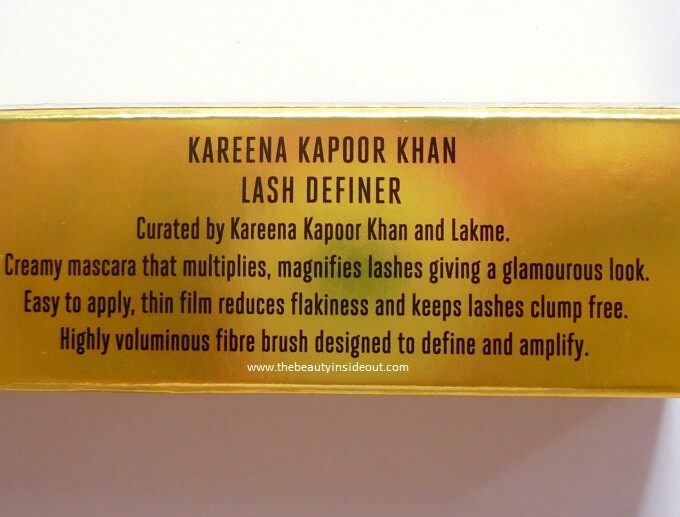 Ingredients:
Ingredient list is not provided.
Price: Rs.1100 for 15ml
Where to Buy? This mascara is available at Lakme counters at beauty stores all over the country and abroad. It is also available at various online shopping sites like myntra, amazon, nykaa, flipkart etc.
Lakme Absolute Kareena Kapoor Khan Lash Definer Review
Packaging: This mascara comes in a black plastic tube with a golden screw cap. The chubby tube has only the product name mentioned on it. The other product related informations are provided in the outer packaging. The mascara tube has a slightly tilted applying wand attached to the lid. The shape of the wand makes the application process super easy. It also helps in separating individual lashes. The packaging is sturdy and fits into my travel makeup bag.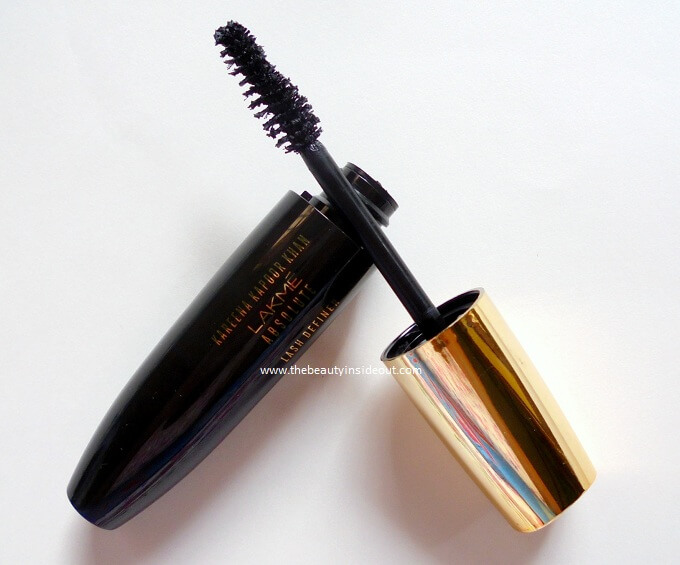 Color & Texture: The mascara is jet black in colour and it has thick creamy texture. It takes just a few seconds to dry and it stays like this until I soak it with a baby oil or a thick cleansing cream. This is a waterproof mascara. It does not get rubbed off if I rub my eyes. It does not smudge as well. I can't tell the exact stay time as I applied it for 6-7 hours at a stretch and it remained fresh. I noticed no crumbling.
Fragrance: This is a fragrance free product.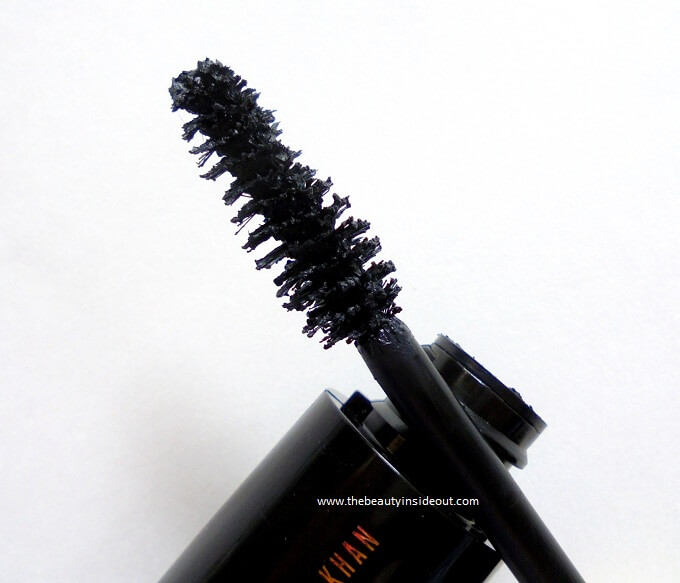 My Experience with Lakme Absolute Kareena Kapoor Khan Lash Definer:
I wear prescription glasses on a daily basis. I have contact lenses but I don't wear them regularly as specs feel more comfortable and there is no fear of dry eyes with them. Waterproof mascaras look cool on the eyes but they take extreme efforts to get removed so I kind of avoid them. I generally go bare-eyed or with washable mascaras. This time I gathered courage and opted for this Lakme Mascara with waterproof formula. This mascara is thicker in texture than Maybelline Mascaras and it literally a few seconds to set. My natural lashes are longer; this one adds some more length to them. It also holds the curl effects created with lash curler. It makes my lashes look thicker and that too without forming clumps. I find it really hard to wash the mascara off my eyes. I have to clean it with an oil or cleansing cream for two times at least. This is not something a Micellar water can remove.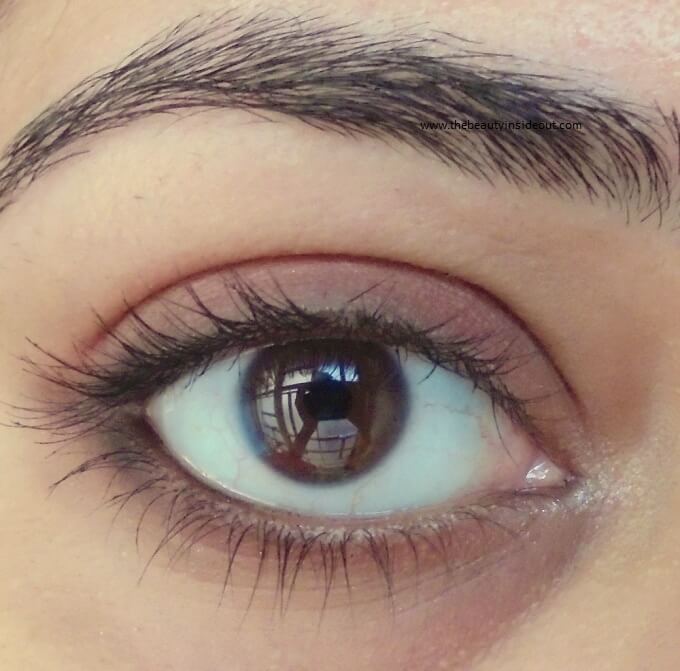 Pros:
Waterproof mascara with jet black colour
Provides considerable length and volume to the lashes
Sets within seconds
Does not give clumpy spider-leg kind of look
Long stay product
Does not irritate my eyes or cause watering
Looks beautiful on pictures
Cons:
Does not get removed easily
Though you get more product than other mascaras ; the price point is higher
Ingredient list is not provided; no option to know what this product is made up of
Rating: 2.75/5
Would I Recommend? This is a good quality mascara. It holds the curls pretty well, gives length and volume to the lashes. I love this and will use it till the last bit. Still, I won't recommend it because of its price point. We all know mascaras get contaminated easily. For safety reasons mascaras should be replaced every 6-8 months. For such a short shelf life, the price seems a bit too much for someone like me who does not even wear mascara on a daily basis. For this price I can buy a MAC mascara mini or two Maybelline Push up drama mascaras that will provide similar effects.