Lacto calamine is a very common skin product in Indian households. As a teenager, we used it to moisturize our pimple laden skin. This is also a commonly used skin soother for minor cuts and burns. Let's check out some barely known facts about Lacto Calamine. Then we'll move to the what-why-how of the Lacto Calamine Uses & Home Remedies. Home remedies are often very effective on minor skin issues. Knowing a handful of skin-safe home remedies is a must for everyone. Today we'll learn 5 simple Lacto Calamine Uses in this post.
Lacto Calamine Ingredients
Lacto Calamine is a kaolin clay-based tropical skin moisturizer currently produced and sold by Piramal Healthcare. This multipurpose product also contains Zinc Oxide, Glycerine and Castor Oil.
Kaolin Clay: Lacto calamine's main ingredient Kaolin Clay is a naturally found mineral made up of zinc oxide and iron oxide. The red colour of iron oxide mixes with pure white zinc oxide to give out that light pink colour we see in Lacto Calamine.
Zinc Oxide: Zinc Oxide is effective in combating inflammation and regulating sebum production thereby keeping acne at bay. It is also a well known, natural sunscreen filter protecting the skin against harsh UV rays.
Glycerine: Glycerin is a wonderful humectant that retains the skin's moisture level. It relieves dryness and provides hydration to the skin.
Castor Oil: Castor Oil is an antioxidant that helps to fight free radicals. It also promotes overall skin health with its skin-soothing and moisturizing properties.
Kaolin in the Past
Kaolin clay is an ancient skin care remedy that our ancestors started using thousands of years ago. Its initial period of usage dates back to 100BC Rome. Romans used kaolin powder with rose water to bring radiance to their skin. Then kaolin found its place in ancient Egyptian beauty regimens. Egyptian people used kaolin to treat acne inflammation and sunburn. Kaolin clay was a popular skincare solution in India as well. India's ancient medical text Charak Samhita mentions the skin healing and soothing properties of kaolin clay.
Why should You Use Lacto Calamine Lotion?
Lacto calamine comes with multiple benefits. This lotion nourishes the skin and soothes skin irritations, sun damage and certain skin conditions like eczema. It contains natural anti-microbial that prevent acne and reduces acne bumps. It also speeds up the process of wound healing and soothes insect bite rashes.
Lacto Calamine Side Effects
Although other medicated Calamine Lotions may have side effects due to their potency, Lacto Calamine Lotion is unlikely to have any side effects due to its simple ingredients. It is manufactured to be used as an everyday product. So it is absolutely safe and can be used without a prescription. At the most, the lotion has a cooling sensation upon application which I consider a positive trait rather than a negative.
Lacto Calamine Uses
1. Lacto Calamine For Acne Inflammation
For oily skin, Lacto Calamine Lotion can be used as an everyday moisturizer after cleansing your skin. It can be used overnight without any side effects. In fact, its natural cooling property can soothe your active acne along with regulating your sebum production.
Here is a simple Lacto Calamine and Aloe Vera remedy that will work best on people with frequent acne breakouts. It helps to reduce itchiness, skin irritation and redness caused by active acne. This is also a skin relief pack for photosensitivity which soothes redness and burning sensation caused by sun exposure.
How to Prepare:
Take equal amounts of Lacto Calamine and Aloe Vera Gel.
Mix together and that's it!
Apply this to the affected skin in a thick layer.
Let it sit for 10-15 minutes.
You can wash it off with plain water or leave it like your regular moisturizer.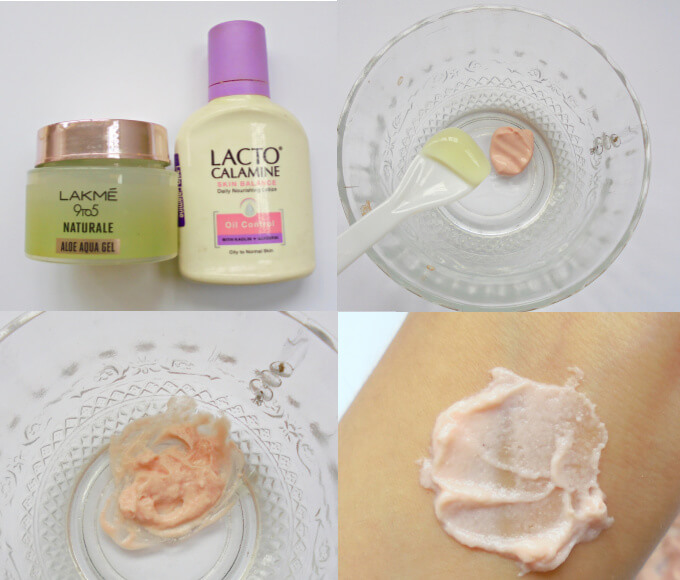 2. Lacto Calamine Lotion For Itching
With this simple remedy, Lacto Calamine can be a wonderful skin soother for itching and irritated skin. In the case of waxing, It not only removes unwanted hair but also exfoliates the top layer of our skin. It makes our skin super sensitive. Lacto Calamine and Rose Water provide an instant skin calming effect. It makes the slight burning; itchy feeling and redness from waxing go away quickly. This combination is also effective in minor rashes and insect bites.
How to Prepare:
Take 1 tablespoon of Lacto Calamine in a plastic or glass bowl.
Add ½ tablespoon of Rosewater to it.
Mix until its consistency becomes even.
Apply this to the irritation area and let it sit for 2 minutes at least.
The soothing effect will increase if you keep the concoction in the refrigerator for 2-3 hours.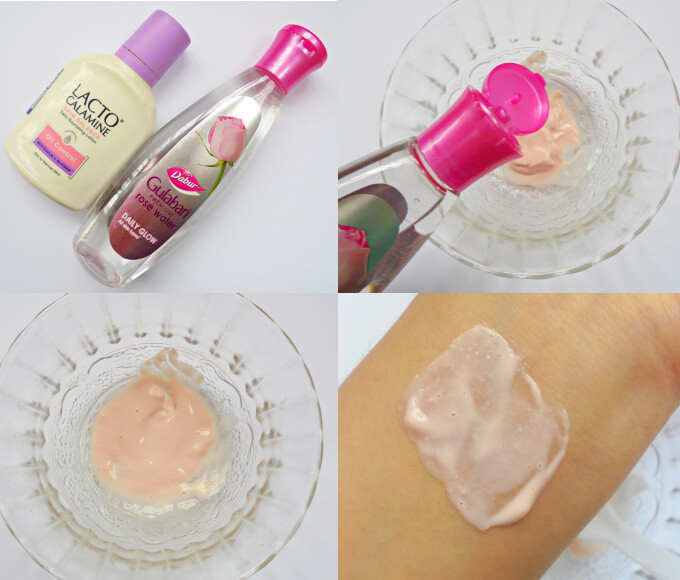 3. Lacto Calamine For Pigmentation
Old acne scars and sunspots are common issues among people of every age. Pigmentation around the nose and mouth is also a common cause of bother. The powerful combination of Lacto Calamine and turmeric works like magic in such conditions. Turmeric contains a substance called curcumin that helps in fading scars. Lacto calamine's main ingredient kaolin clay is another skin-friendly solution for uneven skin.
How to Prepare:
We need 1 teaspoon of Lacto Calamine and a pinch of turmeric for this pigmentation fading pack.
Mix these two and apply to the affected area every day for 6-8 minutes.
You can also apply it all over the face leaving the eye area.
Instead of using turmeric from the kitchen, use wild turmeric. Kasturi Haldi or wild turmeric is more effective. It took 5-6 weeks to show a noticeable reduction in my case. This is a slow but effective usage of Lacto Calamine Lotion For Skin Brightening.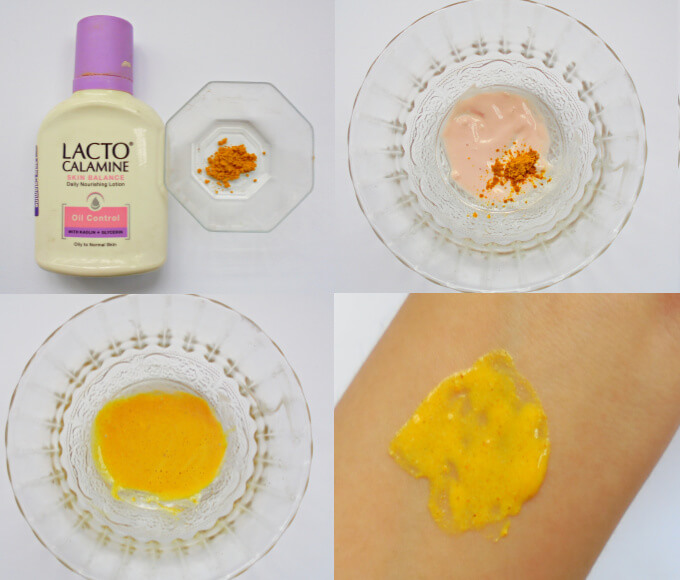 4. Lacto Calamine For Dry Skin
This is an effective use of Lacto Calamine For Dry Skin to provide Instant Hydration. Sometimes the skin feels extremely dull even after using layers and layers of a skincare product. Apart from inter health reasons, this happens because of the dehydration of the skin. People with oily skin suffer from this as well. Severe dehydration causes premature ageing, the formation of wrinkles and skin sagging. Lacto calamine and milk can solve this issue by providing an instant boost of hydration. Milk contains essential fatty acids and lactic acid. It is a great ingredient to promote cell renewal.
How to Prepare:
Take 1 tablespoon of Lacto Calamine in a non-metallic container.
Add full-fat milk drop by drop until you get a smooth liquid.
The consistency should be moderate.
Apply this on freshly cleansed and preferable exfoliated face and body.
Let it stay for 10-15 minutes.
Wash off and apply moisturizer or plain aloe vera gel on damp skin.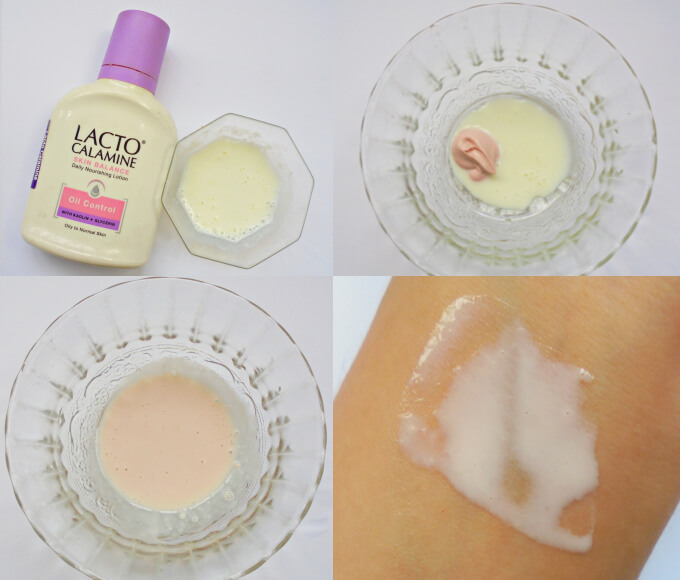 5. Lacto Calamine For Body Polishing
Not just as a moisturizer or face pack, Lacto calamine can also be used in skin purification. Our body skin is way tougher than our facial skin. Sugar and salt are the best natural exfoliators for body skin. If you want a little skin detoxifying action along with dead skin removal, Lacto calamine is the best option to try. Kaolin clay present in Lacto calamine helps in deep cleansing and Coconut Oil supplies a dose of nourishment.
How to Prepare:
We will need 3 ingredients for this body scrub; Lacto calamine, granulated sugar and any skin-safe natural oil.
Take 2 tablespoons sugar in 1 tablespoon Lacto calamine.
We are actually taking sugar and Lacto calamine in a 2:1 ratio.
Add 1-2 tablespoons of oil to get the desired consistency.
Use this in the shower twice a week to get problem-free skin.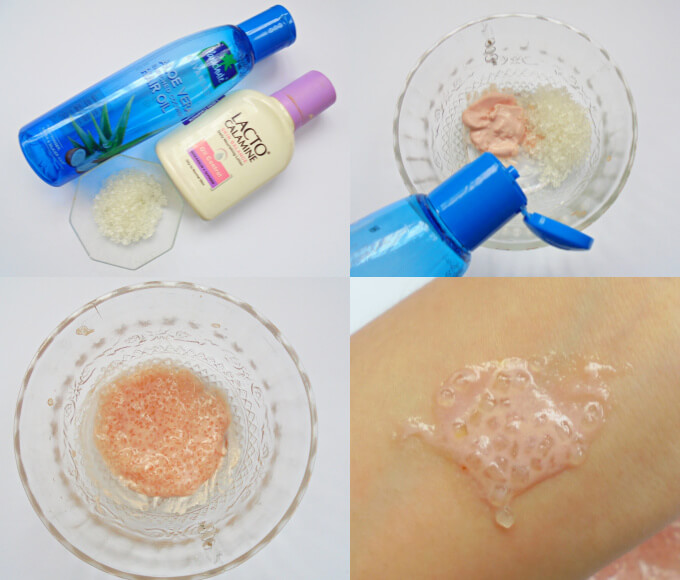 These are some of the Lacto Calamine Uses that one can easily try at home. Do try them and let me know your experience with them in the comments section below.