Lacto Calamine is a name that needs no introduction. Most of us would have heard about them, seen them in stores, used them day in and day out and even repurchased them numerous times. It is such a versatile product that is super affordable and acne skin friendly. Coming from Piramal Healthcare, a leading pharmaceutical company, recently they launched two new products, of which one is a face wash and the other is the scrub. I picked up the Lacto Calamine Oil Balance Face Scrub a month ago and here is my take on it.
About Lacto Calamine Oil Balance Face Scrub: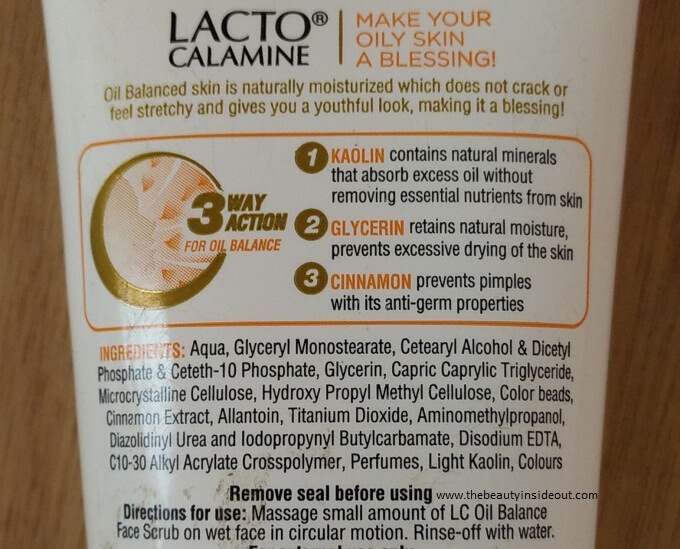 Price: 80 INR for 50 gm. Buy HERE.
My take on Lacto Calamine Oil Balance Face Scrub:
Packaging: The face scrub comes in a white plastic tube with a flip top cap. The cap shuts tightly and there are no chances of leakage or spillage thereby making it a travel friendly product. The packaging has all necessary details about the product furnished at the back side of the tube. I only wish the tube was a transparent one, enabling to see how much product is left on the tube; Nevertheless, the opaque packaging looks classy and nice!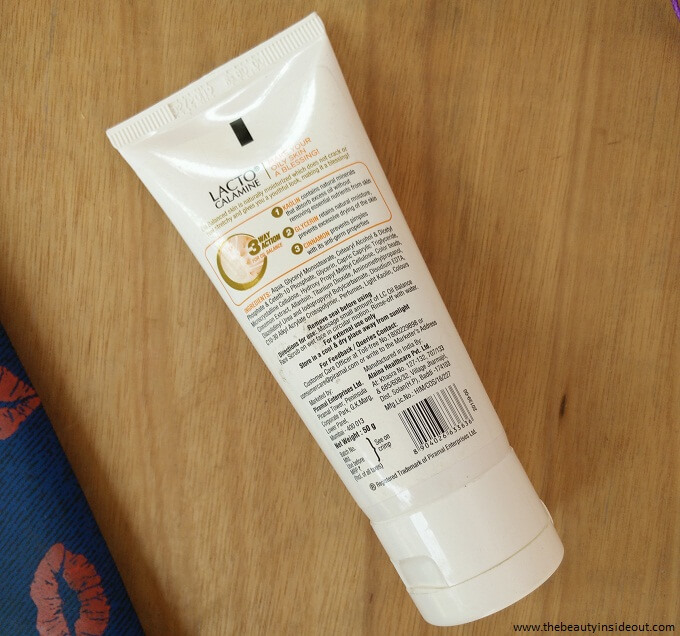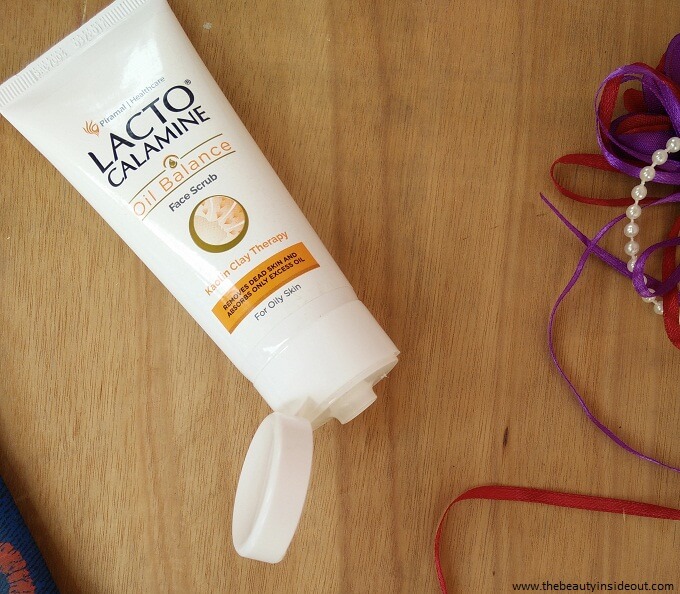 Fragrance: It has the trademark lacto calamine lotion fragrance which is neither pleasing nor bothering. If you liked the original lacto calamine lotion fragrance, you will like this too. And if you had not liked that fragrance, you might not like this too.
Color: The face scrub is pale orange in color with orange colored tiny scrubbing particles.
Texture: The consistency of the product is lotion like, leaning towards the thinner side. The formula is almost like scrubbing particles added to lacto calamine lotion. The granules are teeny tiny and look densely packed but while scrubbing on the skin they feel sparse which aren't harsh or scratchy on the skin.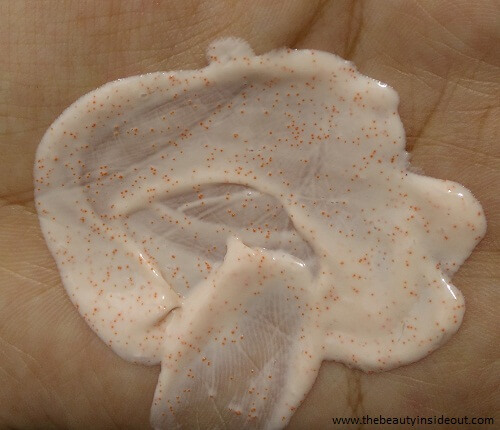 Performance: We all expect a scrub to shed dead cells and reveal clear looking skin which this face scrub does appreciably. Though it does not work amazingly to clear stubborn blackheads on my nose, I can say it does a fair job of minimizing them. My overall facial skin feels cleaned up and instantly brightened. This is a kind of scrub that does not dry out the skin or makes it stretchy. It is not moisturizing either, but leaves my skin soft, supple and adequately hydrated. The oil balance face scrub would suit a majority of skin types although it is specifically meant for oily skin. It says it absorbs excess oil which is true and surely it does not strip off natural oils from the skin. I did not see it doing anything on my acne; it does not control them as such but it doesn't aggravate them as well.
Overall, I enjoyed using this face scrub for its ability to gently exfoliate my sensitive acne prone skin without causing any adverse reactions.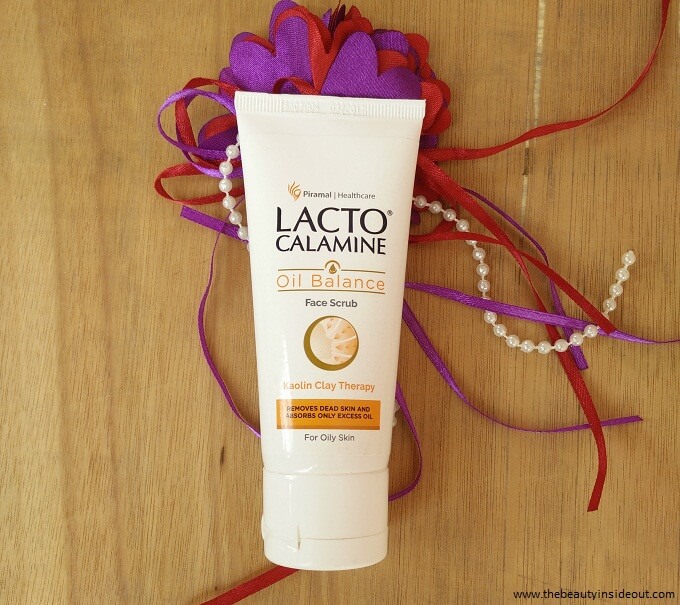 Pros:
User friendly and travel friendly packaging.
Mild scrubbing particles.
Gentle on the skin.
Cleans and clears skin off dirt and impurities.
Does not strip off natural oils.
Leaves skin soft, supple and hydrated.
Suitable for all skin types.
Cons:
Not completely chemical-free.
Rating: 4.2/5
Recommendation: Yes. Lacto Calamine Oil Balance Face Scrub is a nice budget friendly face scrub that does its job and isn't hard on the pocket.
I hope you find this review helpful. Have you tried this? Share your thoughts.
Also check out
Until Next Time,
Stay Beautiful♥