I love collecting concealers from different brands and different formulations. I am a concealer junkie and I prefer wearing them according to the occasion. I have stick concealers, cream concealers, pen brush concealer, liquid and pot concealers and whole lot of them. Still, I have a constant of mine which I can't do without. I mean whether I am using it or not, I always want it stocked up in my vanity right in front of me. Are you like me when it comes to concealers or in fact anything in makeup! Like you always want it with you as a savior! I would love to know this little secret of yours. Do let us know in the comments below. From the article heading, by now you would have known which concealer is my constant. It's the LA Girl Pro Concealer. Read on to know what to look forward to from this concealer.
Product Description:
LA Girl's HD Pro Concealer is crease-resistant with opaque coverage in a creamy, yet lightweight texture. The long-wearing formula camouflages darkness under the eyes, redness and skin imperfections. Provides complete, natural-looking coverage,evens skin tone, covers dark circles and minimizes fine lines around the eyes.
Ingredients:

Shelf Life: 18 months
Price: 535 INR for 8 gm. Available on Amazon.com
My take on LA Girl Pro Concealer :
Packaging: It's the highlight of this concealer. It comes in a tube packaging which has a brush on top. This makes the application really easy and smooth. As soon as you squeeze the tube, the product reaches the brush from a hole and it spreads on the brush head making the swiping motion easy during application of product.
Shade: LA Girl Pro Concealer comes in more than 25 shades including its corrector shades. The range is humongous and every skin tone will find a shade for themselves. This is the best part about this concealer. You can buy multiple shades for color correcting, concealing spots, under eye highlighting and even for face contour. This range has all shades and it's available readily both online and offline stores. Most running shades for Indian skin tones are creamy beige, warm beige and pure beige. I have the shade Pure Beige which suits my skin tone.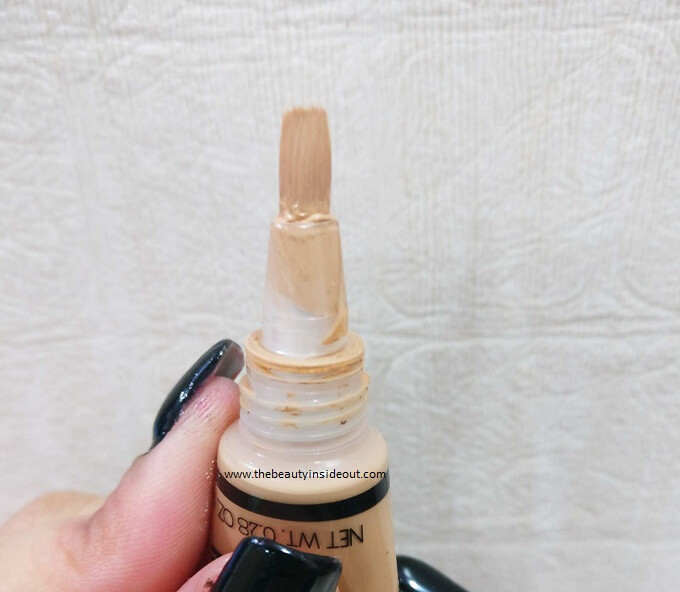 Texture: It's very creamy with a perfect consistency of not being a runny liquidy concealer. The formula is extremely easy to blend.
Application: When people say it's application is a cake walk, they mean it. It's application really is a cakewalk. Squeeze and apply the product without getting into the hassle of using a separate brush or a palette or back of your hands. It blends superbly well and it's effortless. I use it for doing my brow outline as well. It eases out the entire process of defining the brows.
Coverage: It provides medium to high coverage but not full coverage. It does build up if you layer it up after blending out the first layer nicely. I have very small acne scars on a part of my face and I do need to use a heavy cream concealer to hide it completely. I generally layer this concealer over the heavy concealer and lock it there.
Staying power: Its an aqua based concealer with beeswax in it which probably helps in increasing it's staying power. It does not crease if you have set it well with a loose powder or compact. Creasing can show up for people with heavy under eye bags or wrinkles or folds. Else, it will hold good for long.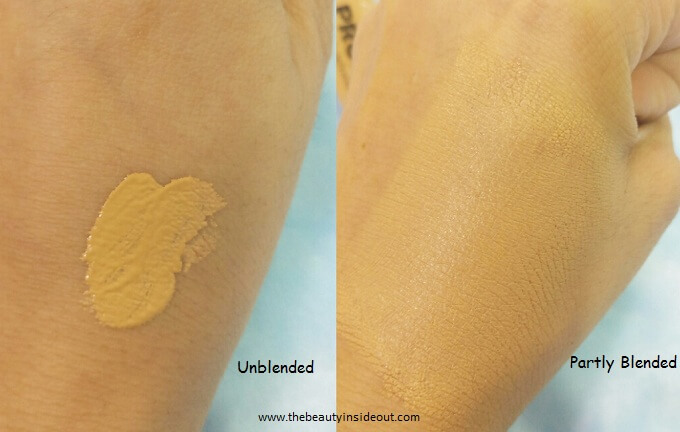 Pros:
Reasonably priced.
Packaging is perfect and very travel friendly.
Wide range of shade variants available for everyone.
Blendability is awesome.
Coverage is just right.
And I could just go on and on…
Cons:
Even the mention of it isn't needed. None at all.
Rating: 5/5
Will I repurchase and recommend? Yes, LA Girl Pro Concealer is my constant, I can't do without repurchasing it. The price point is also perfect and couldn't have been better for the quality being offered. I highly recommend it.
Guest Author: Gunika
Also read