Hello everyone. Lip Balms are necessary to provide our lips with moisturizing nutrients during all seasons and an organic lip balm is ideal for that. So today here I'm going to review a lip balm which is Iraya Vanilla & Whole Milk Lip Balm .
Product Description: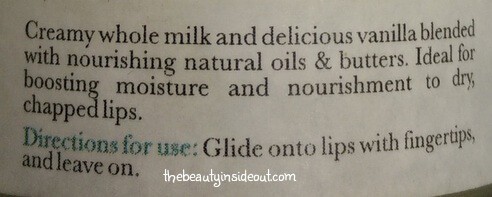 Ingredients:

Price & Quantity: Rs.245 for 20 gm/0.70 oz
Shelf life: 2 years from date of manufacture.
Availability: Available online at Flipkart
My experience with Iraya Vanilla & Whole Milk Lip Balm:
Iraya lip balm comes in a heavy glass jar packaging with a silver screw type lid. Since it is a narrow mouthed jar, once the product is half empty it becomes difficult to take it out of the jar. The lip balm is white in color and applies clear on the lips without leaving a white cast. One can easily apply the lip balm beneath lipsticks and lip glosses. It has a strong vanilla scent that stays even after applying on the lips. The texture is rich and smooth. It is not waxy like many of the lip balms available and does not feel heavy on the lips.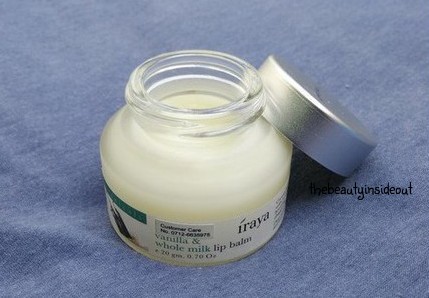 It kept my lips well hydrated and moisturized. But I felt the need to reapply it every 2 hours for my very dry and chapped lips. I have been using it for around 20 days now and I can see that it made my pigmented lips slightly pinkish in color. It also heals chapped lips.
The only thing I don't like about this lip balm is that it tastes so bad. I personally prefer lip balms with no taste. I use this mostly at home during the night and when I wake up it gives me soft, smooth and nourished lips.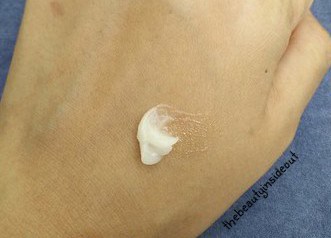 Pros:
Lightweight.
Made with natural ingredients.
Keeps my lips moisturized.
Heals chapped lips.
Cruelty free.
100% vegetarian.
Cons:
Weird taste.
Strong vanilla scent might be overpowering for some.
Packaging is heavy so it is not travel friendly.
Does not give sun protection
Availability.
Final Word:
Overall, It is a decent lip balm made with completely natural ingredients. I would recommend it to those who like vanilla smell to give it a try. Others may skip it.
Rating: 3.5/5
Have you tried Iraya Vanilla & Whole Milk Lip Balm? If yes , share your thoughts on it in the comments section below.