I love trying out new body and skin care products, and when it comes to body wash, I'm a lover! They're more convenient to carry, easy to use, and are an essential part of our shower routine. Today's review is all about exploring another body wash: the Forest Essentials Silkening Shower Wash in the variant Mashobra Honey & Vanilla.
For those who're new to the brand, Forest Essentials is an Indian cosmetic, skincare, and perfume brand that specialises in preparing its products with the Ayurvedic method. It claims to be a combination of ancient beauty rituals and modern science to make products that calm and heal the mind.
Well, I started using this Forest Essentials Body Wash a month ago and I'm in love with it. Read on to know my experience.
Product Description:
Infused with Neem to purify and refresh the skin, the Forest Essentials Mashobra Honey & Vanilla Silkening Shower Wash has been formulated using a natural cleansing agent-Reetha which deeply cleanses the skin whilst replenishing skin's moisture. This sulphate-free body wash uses infusions of herb extracts, including Neem to purify and refresh the skin. On top of that, it leaves your body with a mild scent that lasts almost all day long.
The 200ml variant of this Forest Essentials Body Wash retails for Rs.1295.
Forest Essentials Body Wash Review Ingredients: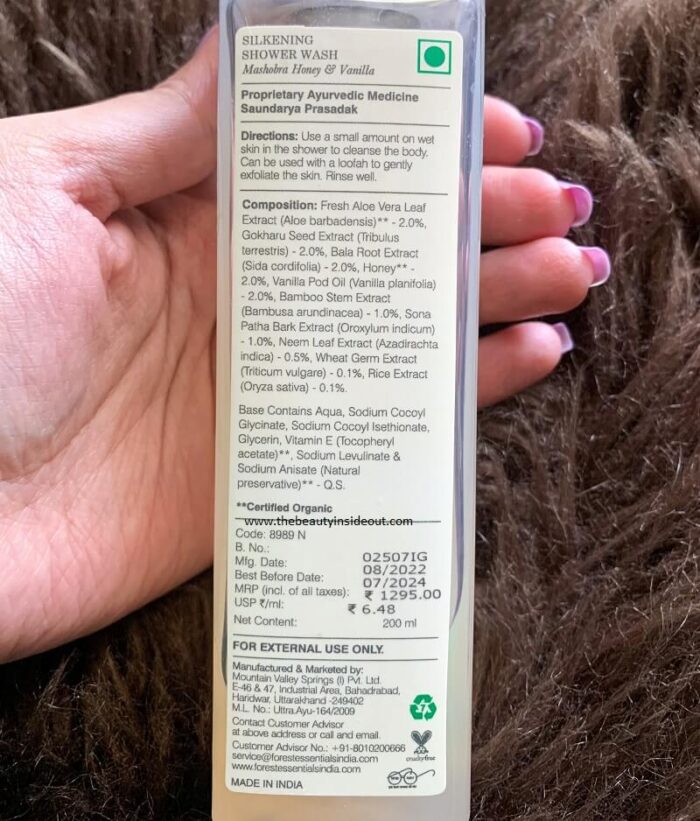 Ingredient Benefits:
Honey: Honey with its natural antioxidant and anti-microbial properties helps to protect the skin from the damage of the sun's rays. It also replenishes moisture, leaving the skin soft and supple.
Organic Aloe Vera: Aloe Vera is a natural humectant that retains moisture in the skin and is deeply hydrating.
Vitamin E: Protects from UV rays and pollution, has antioxidant properties and is a natural preservative.
Vanilla: Neutralises free radicals and oxidants, Vanilla is known as a stress reliever in Ayurveda.
Forest Essentials Body Wash Review
Packaging: This body wash comes in a transparent plastic bottle that has a pump diffuser on the top, which is quite nice and sturdy. It comes in 50 ml and 200 ml variants. All the essential details including pricing and ingredients have been mentioned on the bottle as well as the cardboard box that it comes in.
Colour & Texture: It's a paraben and sulphate-free product and has no dyes in it. The body wash has a pearl-like transparent colour and the texture is medium to thick, which makes it perfect for blending. It feels extremely soft on the skin and the after-effects are something you should really look for.
Fragrance: This is one of the best-smelling body wash that I've tried. It is a mildly scented body wash and honestly, I'm in love with the fragrance. It gives you a spa-like experience and has great aromatic substances that are perfect to calm the mind.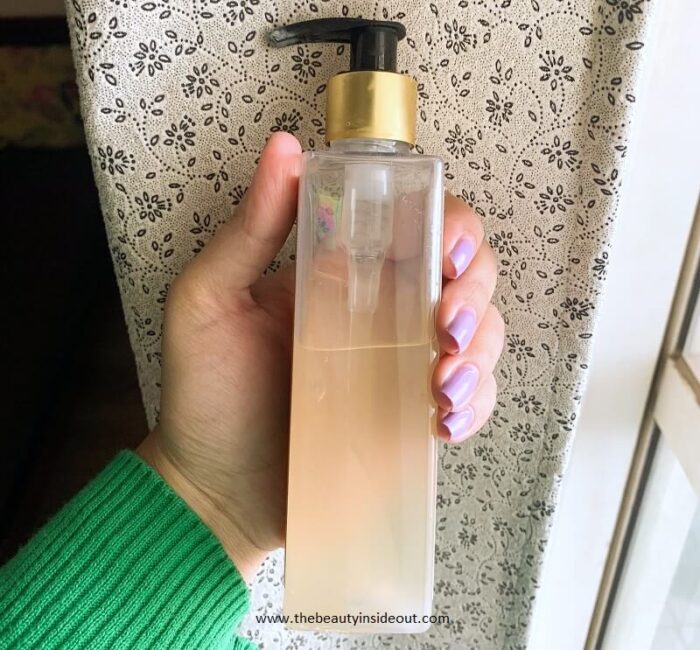 My Experience:
I had never considered Forest Essential to buy skin care stuff, simply because it is a little overpriced being the organic Ayurvedic brand. Recently I tried my hands on this Mashobra Honey & Vanilla Body Wash and it has been a game changer for my shower routine.
I have been using this wonderful body wash for some time and the first thing I noticed is how it completely eradicates bad body odour. It's so light and soothing on the skin and leaves it smooth and flawless. It is a sulphate-free wash, but still, it cleans my skin deeply. The skin feels soft and moist and the fragrance lingers for some time. In summer, you can easily skip the body lotion but in winter a moisturiser will be needed after this. This really calms your mind, much like an Ayurvedic spa experience.
Although it's a little bit on the pricey end, it's a good buy if you can afford to invest in a long-lasting fragrant body wash that will keep the freshness locked all day long.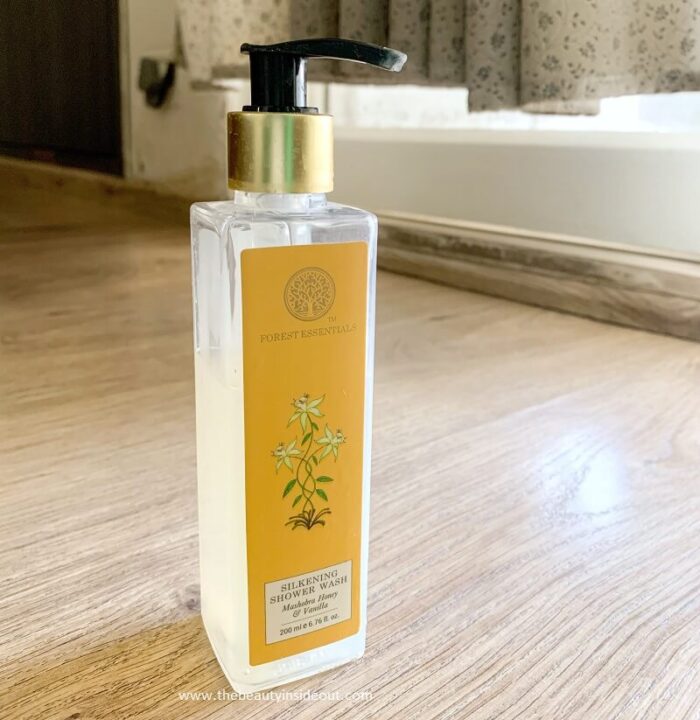 Pros:
Free from parabens, sulphates, and dyes.
Makes skin ultra-smooth.
Has an amazing long-lasting fragrance.
Completely Ayurvedic.
Cons:
A bit on the expensive side.
Would I Recommend It? Personally, I love the product and would really recommend everyone give it a shot at least once. The spa-like fragrance is definitely the show-stopper for this product. If you are into Ayurvedic Beauty Products, this is a must-try.
What do you think about this shower wash by Forest Essentials? Would you give it a try? Let us know in the comments!