Home to some of the most fabulous beaches in the country, Andaman and Nicobar Islands are every tourist's dream destination. Pristine and charming, these group of islands shock and enthral every way possible. This group of 572 islands offer ways to have an adventurous yet relaxing vacation. From beaches to mountains, this archipelago has sights that will leave you spellbound. But choosing places to visit can be a mind-boggling task. So, to help you we've listed here the five best things you can do while visiting the Andaman and Nicobar Islands.
1. Unwind at Radhanagar And Elephant Beach at Havelock Island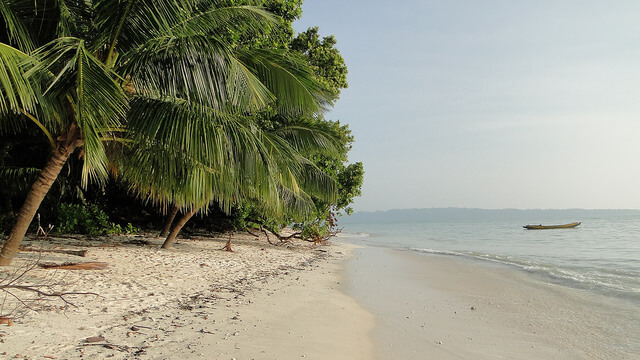 Ranked as one of the best beaches in the world, Radhanagar beach at Havelock island is a class apart. The silvery shores and azure blue water dazzle you and offer an ideal atmosphere to relax or play in the water. Also, offering activities like parasailing, swimming with elephants, Havelock island is always abuzz with exciting adventures. Snorkeling is another fun activity you can explore at Elephant beach.
If you're lucky, you can get a chance to witness enchanting bioluminescence on the beach. Only observed on no moon nights, the phytoplanktons that cause this stunning phenomenon appear like glitter beneath our feet. You don't want to miss this at any cost.
2. Explore the Limestone Caves at Baratang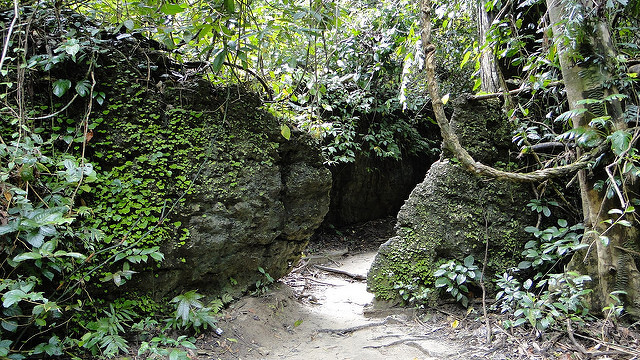 Just a beautiful ride on a speed boat takes you to the wonderful world of limestone structures in Baratang. The stalactites and stalagmites made of limestone are a must-see and make for an enthralling experience. It takes just 15 minutes to reach Baratang via a ferry from Nilambur Jetty through mangroves flanked waterway that makes the journey just as beautiful as the destination. It also takes over 2 hours and 30 minutes on a bus ride from Port Blair.
3. Visit the Cellular Jail Memorial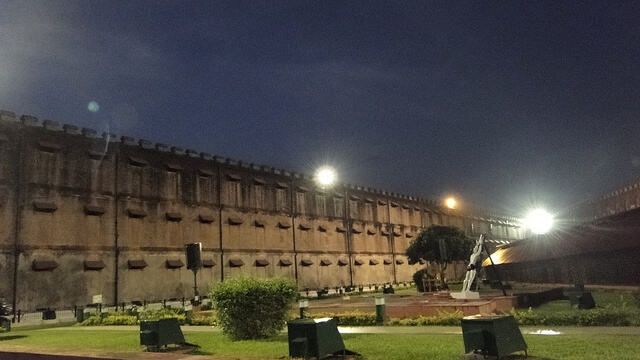 One of the most important tourist sites in Andaman and Nicobar Islands is the Cellular Jail or, as it was known during the British era, the Kaala Paani jail. It's a bitter reminder of the struggle of Indians in their fight for freedom against the imperialists. The splendid light and sound show, voiced by Bollywood and theatre actor Om Puri, tells the stories of the prisoners who were jailed here and tortured to death.
4. Visit the Mahatma Gandhi National Marine Park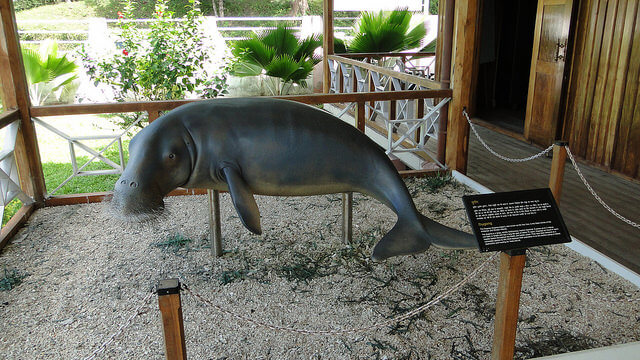 One of the most beautiful national parks in the country is the Mahatma Gandhi National Marine Park located near Wandoor in the Andaman & Nicobar Islands. Established in 1983, the national park covers 17 islands in an area of more than 280 square kilometres. It displays an abode of a dazzling array of marine life, from brilliant coral reefs to sharks and dolphins can be spotted here. The Jolly Buoy Island is one of the main islands in the national park that is open to the public and provides a heavenly sight.
5. Go for A Trek from Mt. Harriet
Offering a splendid adventure, the trek from Mt. Harriet to Madhuban is a delight for nature lovers. This trek proves that water sports aren't the only adventure activities that are amazing here. Mt. Harriet, being one of the largest peaks in the archipelago, provides a glimpse of the exotic flora and fauna that live in these woods. This trek provides a break from all the water related activities and a chance to explore the mountainside of the Andaman Islands.
Relaxing at beautiful beaches can be done anywhere but a chance to explore the exquisiteness of wilderness at the same time can be done only here. Andaman and Nicobar Islands are a perfect holiday destination since they offer everything from peaceful shores to thrilling sports.
Author's Bio:
Traveling throughout the world, writing blogs, admiring wonderful architecture are just some of the hobbies that Rohit Agarwal has. He shares his amazing experiences with fellow travellers at TransIndiaTravels.com.
I hope you find this post useful.
Until next time,
Stay Beautiful♥