Meera Hair Care Products have been in the market for a long time. In fact, I was a regular user of their Shikakai Powder when I was young. Since then, Meera's Cavinkare has launched just a handful of products such as the one that I'm going to review today. The Meera Onion Shampoo is a dandruff control shampoo that is infused with well-known dandruff fighting herbs – Fenugreek and Onion. Read on to know my experience with it.
Product Description:
Packed with the finest natural ingredients and formulated under careful guidance, Meera Onion Shampoo contains the goodness of Small Onion and Fenugreek to fight off dandruff and dandruff-related problems including white flakes, dry scalp, itchiness, and hair fall.
Meera Onion Shampoo Ingredients: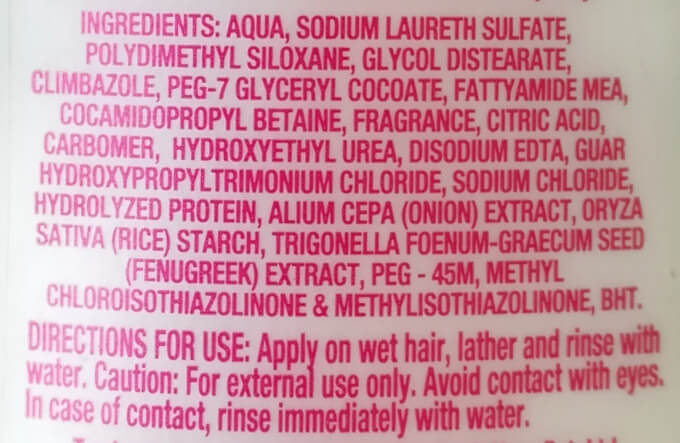 Though Meera is marketed as a herbal brand, I appreciate that they disclose the full ingredient list, unlike the infamous Biotique. Anyways, analyzing the ingredient list, it's clear that the Meera Shampoo is not a Sulphate Free Shampoo. It has SLES as the second ingredient.
The Meera Shampoo is Paraben Free. Well, I'm not happy, the Paraben preservative is being replaced with the unsafe Methylchloroisothiazolinone and BHT both of which are potentially toxic. It also has fragrance added to it.
As far as the good ingredients, we have the
Fenugreek Seeds, which is anti-fungal and anti-inflammatory. It is known to fight dandruff and impart smoothness and shine on the hair.
Onion Extract, which is an anti-bacterial. It has sulfur which stimulates hair follicles thereby promoting hair growth.
Hydrolyzed Pea Protein, rich in amino acid is an excellent hair conditioning agent that boosts hydration, prevents hair damage, and reduces hair static as well.
Rich Starch, which has amino acids strengthens hair roots and increases hair volume.
How to use Meera Onion Shampoo?
Just use it as your regular shampoo. Apply the shampoo on wet hair, lather, and rinse. It's pretty simple and you don't need to follow special instructions, unlike medical-grade anti-dandruff shampoos.
Meera Onion Shampoo Price:
6ml sachet – 2 INR
150ml – 180 INR
340ml – 275 INR
650ml – 500 INR
Meera Onion Shampoo Onion

Packaging: The product build of the Meera Shampoo is pretty basic and standard for a shampoo. The regular size comes with a flip cap and the family pack comes with a pump dispenser. Both are convenient to use and the sachets are good for travel as well.
Color & Texture: It has the texture and consistency of a typical shampoo. An off-white, semi-thick gel with a pearly appearance.
Fragrance: The Meera Onion Shampoo has added synthetic fragrance. It has a strong perfume scent, nothing herbal-like. I'm personally not a fan of it and find it overpowering.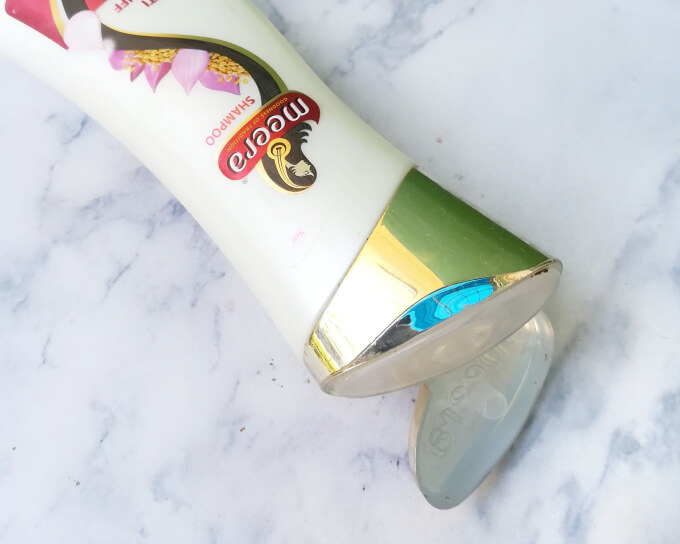 My Experience:
I've used this Meera Onion Shampoo for a month weekly twice. It forms a rich lather with just a coin-sized amount and washes off easily with few rinses. I'll say that it's not a mild shampoo, it's highly efficient in clearing the scalp of impurities and dirt in one go. It easily removes hair oils if I had oiled, with just a bit extra shampoo. The shampoo gives a squeaky clean scalp and hair. Well, it has a good number of surfactants, so it was expected. The after-effects of the shampoo are also impressive. After drying, my hair feels soft and voluminous, even without a conditioner. The shampoo doesn't dry out the hair and leaves it nourished.
As for dandruff, I have mild recurring dandruff. If I don't maintain it properly, I do get them. But it's not severe that it falls off and is noticeable. The Meera Anti Dandruff Shampoo was able to get rid of mild dandruff I had quite well. Efficiency-wise, I'm happy with the performance of this shampoo. It has a good balance of cleansing and conditioning abilities. It cleans well without drying and makes my hair soft and healthy-looking.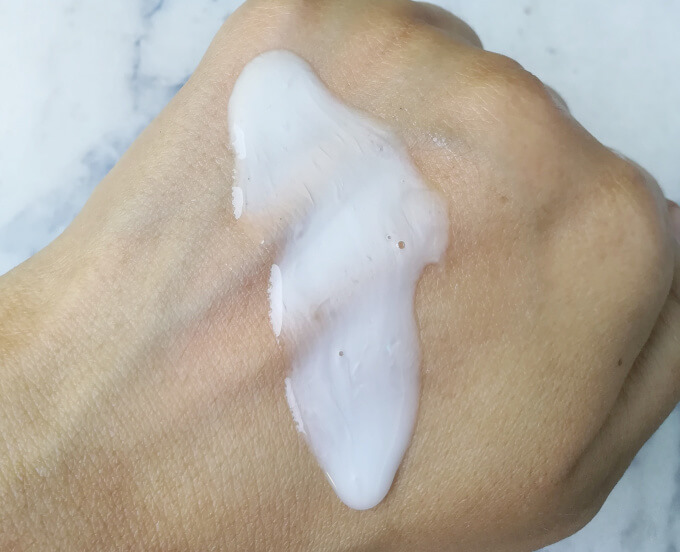 Meera Onion Shampoo Side Effects
I did not experience any major side effects like hair fall, hair breakage, dry ends, etc whilst using this. But there are things that I don't like in this shampoo that make me not to repurchase.
One of them being its fragrance, I wish it wasn't strongly scented and at least smelt herbal. Their Shikakai Powder smells so earthy. People sensitive and allergic to fragrances may need to check for suitability.
The other is the questionable ingredients. As I've said earlier, the Meera Shampoo has some potentially toxic ingredients which is not really good for one's health.
Summarising pros and cons,
Pros:
Easily available.
Decently priced.
Contains Onion and Fenugreek extracts.
Cleans and conditions hair.
Do not dry out the scalp and hair.
Good for mild dandruff.
Imparts shine and softness.
Cons

:
Contains Sulphates, Fragrances, and Toxic preservatives.
Rating: 3/5
Would I recommend it? Maybe as a temporary solution and if you are on the go, you can pick this shampoo for mild dandruff. Otherwise, I don't recommend this for continuous usage, despite liking the after-effects of this shampoo. If you are having severe dandruff problems, it's best to try out one of the Anti-Dandruff Shampoos Recommended by Dermatologists.
Where to buy it? Amazon.in