Hello beauties 🙂 Today I am going share my thoughts on Yves Rocher Ultra Nourishing Arnica Hand Cream. You might have known that, Yves Rocher is a French Beauty Care Brand that specializes in skincare, makeup and fragrances. I personally love their perfumes a lot. Recently when my cousin was back from her trip to Paris, she got me few products along with this hand cream. So let's see what this product has got.
Product description:
Formulated with protective organic arnica, this cream cares for your hands:
-It instantely and lastingly moisturizes.
-It offers protection from external aggression.
Your skin regains its supple softness.Apply daily. Gently massage until cream is absorbed
Ingredients: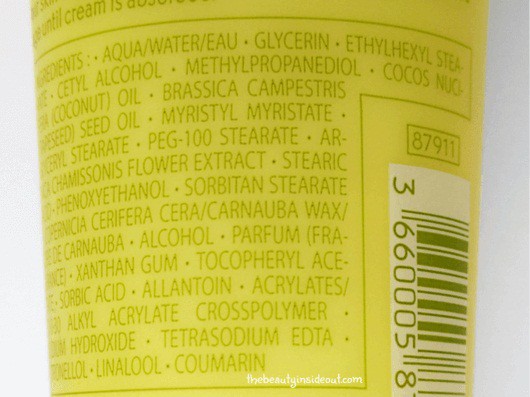 Price: Rs.325 for 50 ml
My take on Yves Rocher Ultra Nourishing Arnica Hand Cream:
The Arnica hand cream comes in an attractive yellow tube with a flip top cap. The cap shuts tightly and hence convenient to take it for travel. The cream is milky white in color and has a mild floral botanical scent. I like the smell, it is so nice and light. However it fades away within a couple of minutes post application. The consistency is in between thick and runny, perfect for moisturizing my hands. The cream is velvety smooth and spreads easily without much effort. Like any other cream, initially it feels like you have something on your hands, but it is not too sticky or greasy. After a while it totally gets soaked into the skin leaving no residue behind. I find the cream to be insanely moisturizing and keeps my hands supple for a very long time.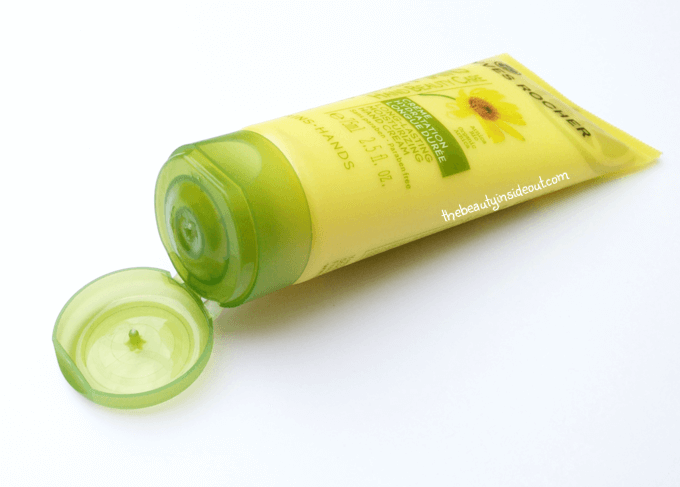 Since I do a lot of household chores by myself, my hands tend to become rough and dry very easily. This hand cream worked like a dream in healing my hands dryness and roughness making it soft and healthy. I like to use it during the nights as there is ample time for repairing. This hand cream contains the goodness of Arnica. If you don't know what it is. It is a yellow colored flower from the sunflower family, extensively grown in Europe. It has its benefits in skin treatments like eczema, itchiness, sunburns and heals wounds and bruises. The best part it is free of parabens. I am sure this cream is going to be savior for my dry hands during the upcoming winters.
Pros:
Pretty yellow tube packaging.
Paraben free formula.
Contains goodness of botanical extracts.
Mild floral scent.
Provides long lasting moisturization.
Protects hands from dryness and roughness.
Cons:
Rating: 4.5/5
Overall, Yves Rocher Arnica Hand Cream is a pretty good paraben free hand cream that insanely moisturizes my hands and helps to regain its supple softness. This is truely an ultra nourishing hand cream. Totally loving it 🙂
I hope you find this review helpful. If you like my reviews please share and follow me 🙂 So have you used this Yves Rocher Arnica Hand Cream? Share your thoughts in the comments section below. See you in my next post.
Stay Beautiful ♥