Lately I've found my liking towards handmade soaps and have totally ditched chemical laden soaps and shower gels. I recently finished Do Bandar Patchouli Soap which was such a wonderful handmade soap that made my shower time into a complete refreshing session. Once that was over, the Vanilla Coffee Soap from Wild Earth was next in line on my testing table. Having tried it for about a month and a half now, it's almost nearing the finish and here I am with my review on it.
About Wild Earth Vanilla Coffee Soap: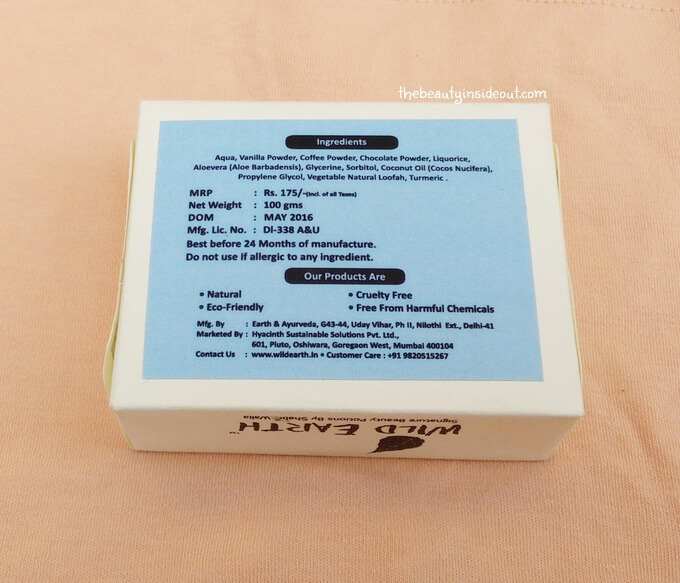 Price: Rs.175 for 100 gm.
My take on Wild Earth Vanilla Coffee Soap:
The handcrafted soap is housed in a biodegradable paper cardboard packaging with all necessary details mentioned on it. What attracted me the most is the transparency in the ingredient list and the soap is natural, eco-friendly, cruelty free and free from harmful chemicals.
When I first took out the soap, the first thing that caught my eyes is the black colored gritty particles on the narrow side of the soap. And I thought this was a scrubbing soap. Only after I started using it  I realized that they were only for presentation and they serve no other purpose during shower.
Besides that, the soap itself is pale yellow in color and the fragrance is a mix of both vanilla & coffee which is so mild that it does not elate me like the Do Bandar Soap. I could detect the scent only if I sniff the bar hard. Absolutely no aroma when using it.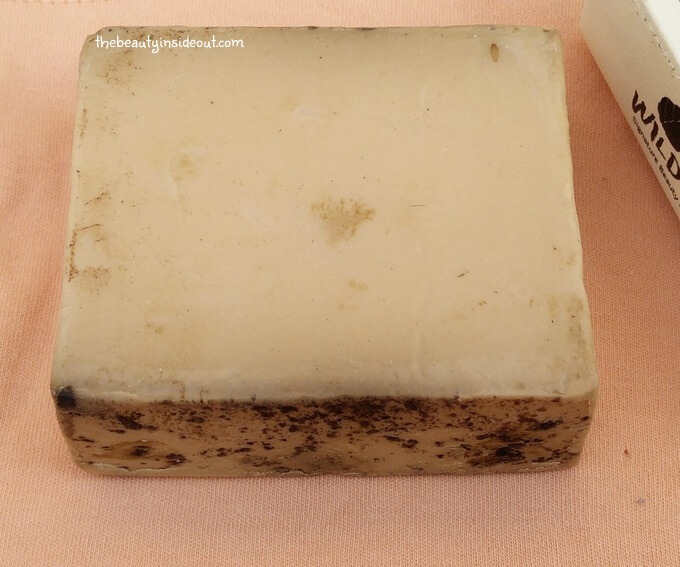 I used this soap directly on my skin as it does not produce much lather when rubbed in between my hands and if at all I do that, it is very time consuming to make it produce a minimal lather.
The Vanilla Coffee Soap is a hard solid bar and was quite huge to hold onto my hands so I had to cut into two after the first usage. The bar does not become gooey or melt away easily provided you store it properly. I store them in a slotted box so it lasted me long.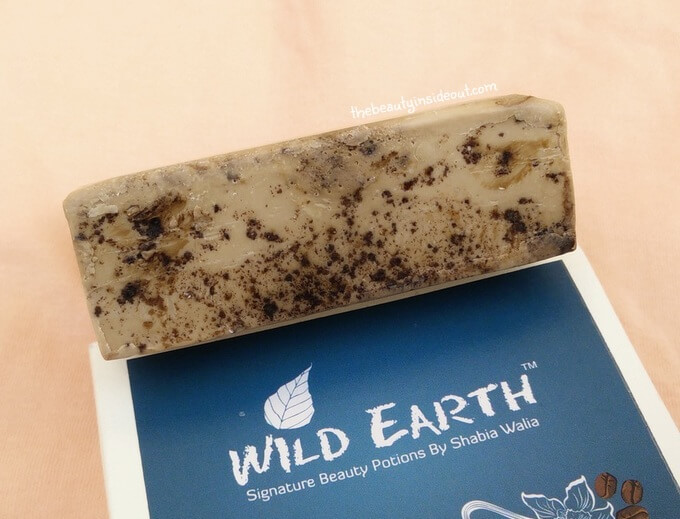 As for the cleansing ability, it washes off easily and does not leave any slippery residue. It does give a fresh and clean skin which is the main purpose of using a soap. However whenever I used this soap, I found that my body odor returns back quicker as compared to the Do Bandar soap. I couldn't stop comparing it with Do Bandar soap as it was my previous soap and I think it set some high standards on Handmade Soaps. If I had to choose between both I would definitely go for the Do Bandar Soap as it gives a much more energizing shower time.
Pros:
Handcrafted natural soap that looks and feels natural.
Biodegradable packaging.
All details clearly mentioned on the packaging.
Mildly scented so people with sensitive noses will like it.
Cleanses the skin efficiently.
Washes off easily and leaves no residue behind.
It does not melt easily and lasts long.
Cons:
Produces less lather so it's time consuming
Rating: 3.5 /5
In all, Even though this is a natural soap, it doesn't mean it would perform well. I mean it's not a bad soap as such. I just found it less likeable than my previous soap. If you prefer little to no fragranced soap, you will like this. Apart from that this is purely a natural handmade product that would do no harm to your skin. You can give it a try once.
Must Reads:
Until Next Time
Stay Beautiful♥