The company The Ordinary who announced themselves as the abnormal one has taken over the beauty world by storm by launching cheap yet very effective products. Great YouTubers to even Madonna's Skincare Artists swear by them. I was trying to get a hold of their products for quite a while, because they are not available in India and we all know about the hefty custom charges. However, its finally here with me, I am going to review The Ordinary Niacinamide 10%  Zinc 1% Serum after using it.
Product Description:
Niacinamide which is also known as vitamin B3 is known to reduce hyperpigmentation and acne scars. It is formulated with zinc salt to create a more stable activity in the skin which also controls sebum.
Ingredients:
Aqua, Niacinamide, Pentylene Glycol, Zinc PCA, Tamarindus Indica Seed Gum, Carrageenan, Acacia Senegal Gum, Xanthum Gum, Cocyl Proline, Ethoxydiglcol, Phenoxyethanol, Chlorphenesin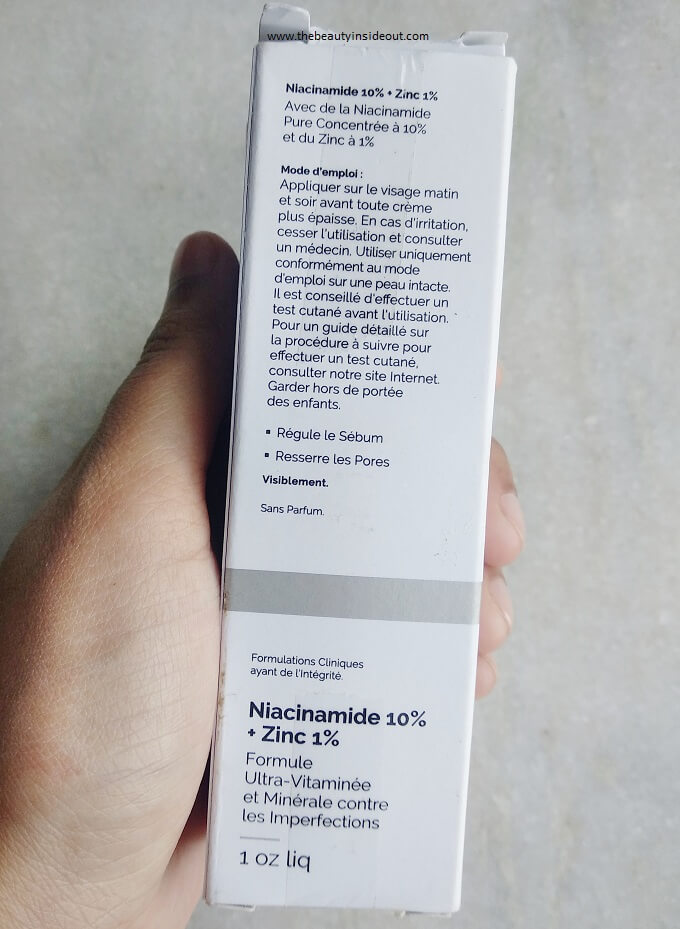 Cautions: If you are using any kind of vitamin c product in your skincare routine, then niacinamide serum should be used alternatively as that of the vitamin c product, as the niacinamide and vitamin c cancel each other out. It is seen in various cases that it also causes a mild breakout. Like for example if you use vitamin c serum in the night then include the niacinamide in a morning skincare regime.
Price: 9.80 USD for 30 ml ( based on the official ordinary website)
The Ordinary Niacinamide Serum Review
Packaging: The Ordinary Niacinamide Serum comes in a very scientific potion like jar which looks great on my vanity. It is made of a glass bottle which is not bad for the environment, but I am not sure about traveling with it because it can break easily and spill everywhere. The bottle has a dropper through which we can take out the product. It is quite convenient and hygienic to use.
Texture: It has a liquidy gel texture. It's neither too runny nor too thick. But I'll have to say it's on the thinner side.
Fragrance: The Ordinary Niacinamide Serum has a kind of smell which we get in a chemistry laboratory. It has a synthetic fragrance from the ingredients used in it. The scent goes away in about 5 seconds after application, so it's not that much of a problem for me.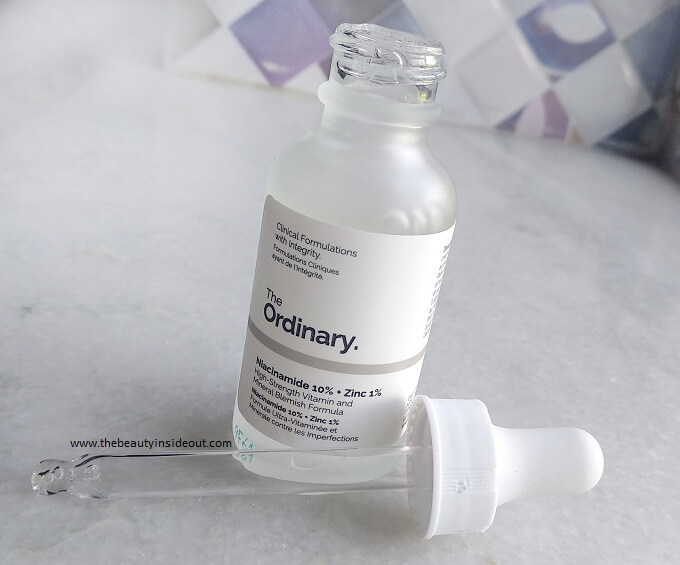 Efficacy: I am using this for the past two weeks and I am really understanding the hype about it. I use this after cleansing and toning my skin in my night time routine and every morning I wake up with a major brightening effect on my face. My hyper-pigmentation in the mouth area is slowly fading away ever since I started using this. The serum gets absorbed quite quickly and I feel like on my dry skin it needs more hydration than usual. Prior absorption it has a tacky feeling which is not very uncomfortable but it is definitely there.
The serum reduces the appearance of enlarged pores instantly and gives it a smooth finish on the skin and because of the 1% zinc salt, it controls sebum production to some extent. I have some sunspots and uneven skin tones around my T-zone and forehead which is less prominent after using this. It claims to control acne but I am not seeing much change in that aspect. It is supposed to be silicone-free so people with very clogged pores can use this without hesitation.
In my experience, The Ordinary Niacinamide Serum is not as efficient as a potent Vitamin C Serum; but needless to say it is more stable and good for sensitive skin. It has a relatively good pH (5.50 – 6.50) to keep skin balanced and healthy. The product is vegan and cruelty-free which is awesome.
The only con is availability. It is dirt cheap in the states but I paid double the price to get it in the India which sucks because then after paying that kind of price the quantity I am getting is very less and it is kind of high-end product for Indian people. But when it comes to skincare, I believe that serum is one of the products we need to splurge on as it is created based on one's skin concern.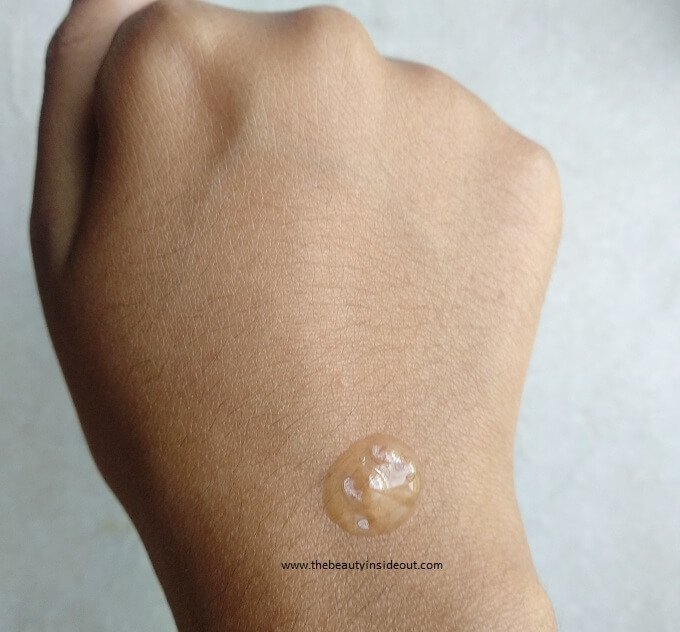 Pros :
Quality is top class.
Packed with vitamins & high concentration of Niacinamide.
Does what it claims.
Low pH and Stable Formulation.
Good for hyperpigmentation, acne scars and dark spots.
Non-Comedogenic.
Suitable for all skin types, including sensitive skin.
Nut and Gluten-free.
Cruelty Free & Vegan
Cons:
Availability.
Initial  Tackiness.
Rating: 4.5/5
Would I recommend? Yes if you can get your hands on the product and not a broke college goer like me then it is definitely worth trying. It is good for all skin types and it does what it claims.  To top it all, cruelty-free and vegan as well.