The Ordinary is an affordable skincare range that's quite popular for its top notch quality. It's a brand originated from Canada and I don't think there is anyone who isn't aware of them. Today's review is going to about one of their famous products next to The Ordinary Niacinamide Serum. Let's see more about the The Ordinary 100% Plant Derived Squalane and my experience with it.
Before going into the review details, let me first put out to you what Squalane is, if you don't know what it is.
What is Squalane?
Squalene is a compound naturally produced by our sebaceous glands forming a protective outer layer on top of the skin, This keeps the skin moisturized and healthy in a natural way. This Squalene is also present in Shark Livers and other plant sources. The one that is commercially available is often obtained from Olive Oil. But since this Squalene is prone to go rancid, it is hydrogenated to form Squalane. Squalane is equivlent to Squalene when it comes to its skin protective effects. It is an excellent moisturizer that can be used for both skin and hair. Squalane is a lightweight, non comedogenic oil that is suitable for all skin types.
Product Description:
A lightweight Plant-Derived Solution to support healthy hydration.
Ingredients:
Squalane.
How to use

The Ordinary 100% Plant Derived Squalane?
You can use this right after cleansing, if you follow a minimal routine.
If you follow a multiple step routine, this oil goes after your water based treatments or as the final step.
Price: Around $ 12 for 30 ml of product.
The Ordinary 100% Plant Derived Squalane Review:
Packaging: The product comes in a small carton box with relevant details on it. The packaging is not fancy but nothing to complain about. The bottle of The Ordinary 100% Plant Derived Squalane is made of dark-brown glass which is UV protected. It comes with a glass dropper for ease of use.
Texture: It is an oil and hence it has the typical oily texture. It is a colorless oil and is on the runnier side.
Fragrance: It has no fragrance, which I am so happy about. I don't particularly like skin care products loaded with so much fragrance.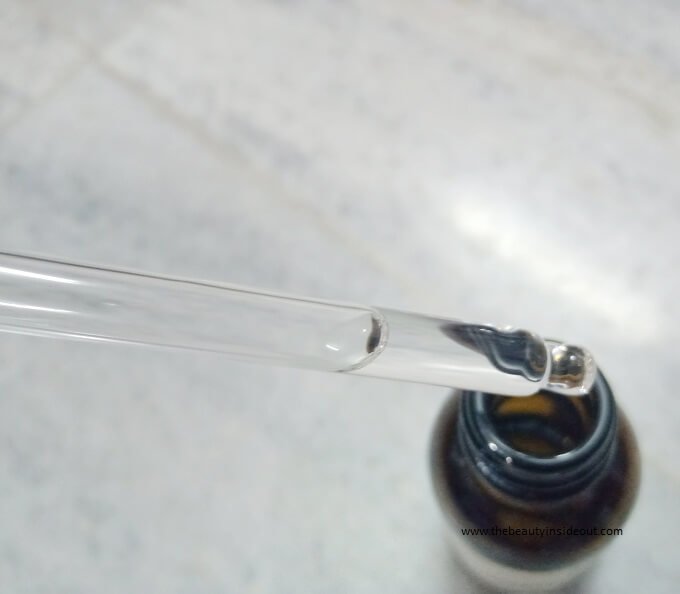 Efficacy: The Ordinary 100% Plant-Derived Squalane is a light-weight oil that can be used by all skin types for hydration. It's basically a product meant to moisturize the skin and hair and it does that wonderfully. I have used it for around five months. This oil is a boon for oily skin types as it doesn't feel heavy or sticky. I usually apply three drops of squalane oil on my face and neck at the end of my skincare routine. It also works well as a face massage oil. The oil sinks in quickly when used on bare face. It doesn't impart too much shine as most moisturizing oils do. It didn't cause me any congestion or acne. In fact, this is one of the oils that is recommended for Acne Prone Skin Types. It worked well with my dehydrated-combination skin. If you have never used an oil before, Squalane oil is a good oil to start with. I also use this oil as a hair serum to tame frizz. It doesn't weigh down my hair and absorbs quickly.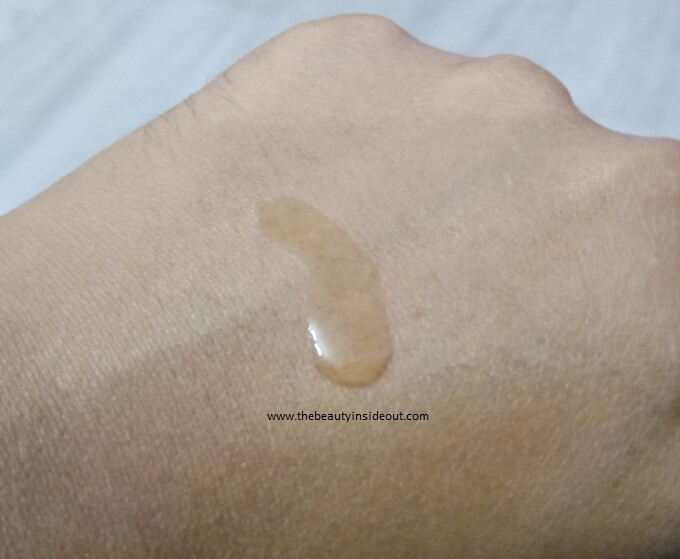 Pros:
Budget Friendly.
Very hydrating.
It doesn't clog pores.
It lasts a long time.
Multipurpose use.
Cons:
Rating: 5/5
Would I recommend? Yes. It is an excellent moisturizer for all skin types. Particularly, if you have dehydrated and oily skin, it works pretty well without making your skin greasy or shiny. Totally recommended.
Guest Author: Asmita Basu