Kbeauty is taking over the Indian beauty market ever since The Face Shop launched its products in India. I specifically have a great love for The Face Shop Products as they are effective and true to its claims. Being a skincare addict you never have enough of products and when it comes to skincare, first comes a cleanser. Cleanser is the most crucial part of any skin care routine. My dermatologist once told me people take cleansing very light-handed but it the most important in a country like us where pollution is the main cause of 90% of diseases. So today I am going to review The Face Shop Herb Day 365 Cleansing Foam in Lemon.
Product Description:
Designed to brighten and cleanse the face, this cleansing foam contains rick essence that also softens the skin. It contains citric and organic acid-rich lemon extracts remove dead cells and makeup residue and are best suited with oily skin.
Ingredients: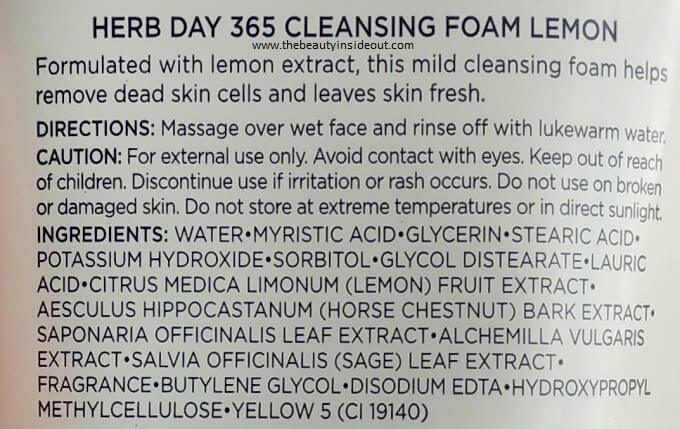 Quantity: 170 ml
Price: 300 INR
The Face Shop Herb Day 365 Cleansing Foam Lemon Review:
Packaging: At first when I got the product in hand I was wowed by how big the tube was. The Face Shop Herb Day 365 Cleansing Foam comes in a white sleek package which has the brand and product name in the front and other information like ingredients and how to use in the back. It has proper descriptions in English which is a good thing because 70% of korean beauty products tend to have descriptions only in Korean making it difficult for non-native speakers.
Texture: The cleanser has a very creamy texture. It has pearly white color which forms a good amount of foam when diluted with water. You need only a little amount and you are good to go.
Fragrance: It has a very pleasant scent. It goes away when it forms a lather while massaging. So sensitive skin girls need not worry.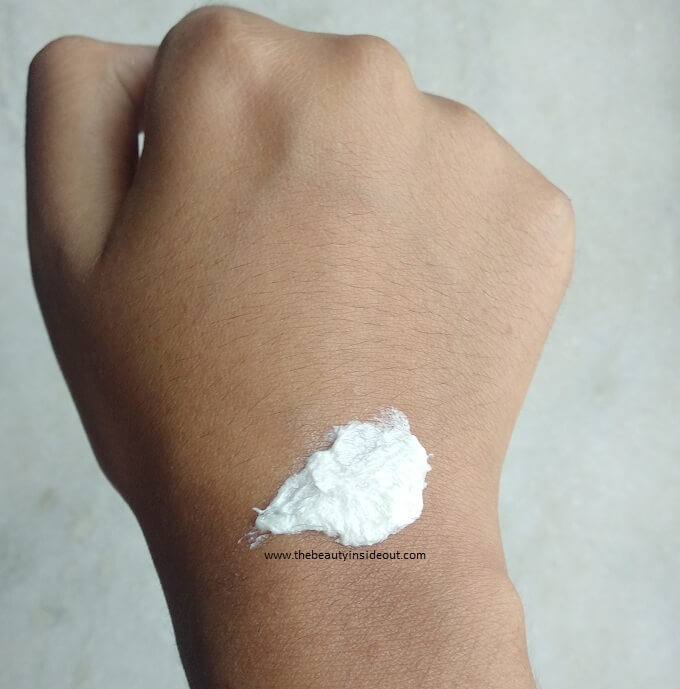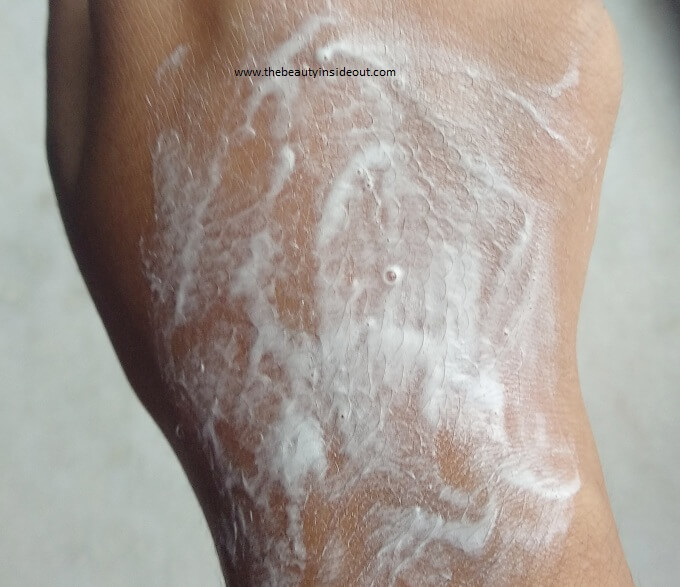 Efficiency: Let's look at its claims first. Yes, it does brighten my face like crazy. I haven't used any cleanser that brightens my face this way. And trust me I've used a lot of cleansers in the past. You will never look dull after using this. It cleansed my skin very well. I use this every day in the night before skincare and it makes my skin squeaky clean and regardless to say that it takes away all the makeup residue left behind. It has citric acid which is helping my hyperpigmented skin over time. It is not miraculous but I must say it's slowing getting there in removing my pigmentation. I always double cleanse so I don't know if it does clean 'full face of makeup' and waterproof products.
It says it is best for oily skin girls and that's true because on my dry skin it felt a little bit drying when I used too much quantity. This is a 'less is more' product so dry skin girls can also use this, provided you use less amount. During summers this is my holy grail cleanser. It is very cheap for the quantity you are getting because it lasts forever. Me and my mom are using this twice every day for more than two months now and it is not even half finished.
The only con I found with this cleanser is that it makes your skin squeaky clean which is not good in the long run and also it has a high pH. Sometimes it can give you a soapy feeling. But that is maybe just for my dry skin. My advice will be use a very little, like ½ amount of the cleanser you are using right now because this does its job.
Overall, Formulated with lemon and aloe extract, The Face Shop Herb Day 365 Cleansing Foam is an efficient sulphate free face wash that removes dullness, dead skin cells and leaves the skin clean and refreshed.
Pros:
Sulphate Free Face Wash.
Good quantity for good pricing.
Little goes a long way.
Brightens dull skin.
Removes dirt, pollution and makeup.
Helps with hyper-pigmentation with regular use.
Best for summer season and oily skin.
Cons:
High pH.
Takes away natural oils from the face.
Rating: 4/5
Would I recommend? For oily skin girls absolutely yes. Even for dry skin girls it is worth trying. Just moisturize well afterwards.