Summers are in full swing and the scorching heat makes us go in search of things that make us cool, be it cool drinks or cooling masks. After a tiring day out in the sun, I always like to indulge in making my own face packs at home to soothe my irritated skin and reduce my tan. So today let's see 3 Best Soothing Face Pack for Summer to try out during these summers. I like to make my packs with simple ingredients that are easily available in my kitchen. All these packs will be just 2 ingredient packs so it is very simple and easy to make them instantly.
Soothing & Cooling Summer Face Packs
1. Summer Face Pack For Oily Skin with Cucumber: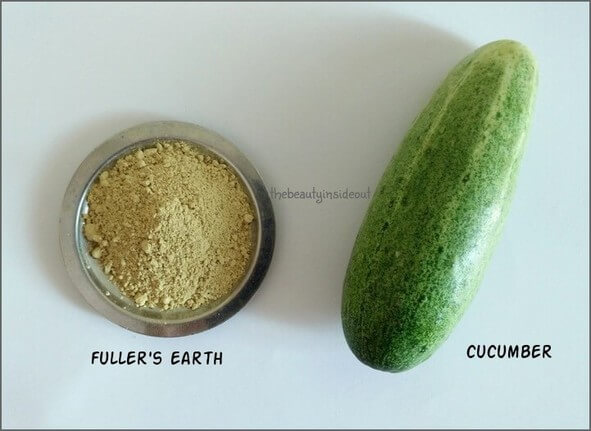 Things needed:
1 tbsp Fuller's earth
2 tbsp Grated Cucumber
How to prepare:
In a bowl, add the grated cucumbers to Fuller's earth.
Apply the mixture to your face and neck for 20-30 minutes and wash it off with cold water.
This pack is so soothing & cooling and it instantly refreshes and brightens the skin.
Benefits:
Cucumber acts as a soothing agent which heals sunburns and calms your irritated skin caused due to heat. Fuller's Earth is the best solution for oily acne-prone skin. It gets rid of zits and controls oil to a great extent. For a more cooling effect, you can keep the face pack mixture in the refrigerator for 5 minutes and then apply it to the face.
2. Summer Face Pack For Dry Skin with Aloe Vera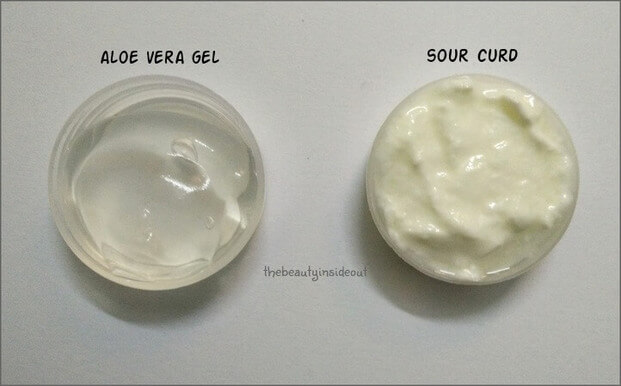 Things needed:
1 tbsp aloe vera gel
1 tbsp sour curd/ yogurt
How to prepare:
Take an aloe vera leaf, slit the leaf into two and scrape out the aloe vera pulp from the leaf.
Grind the aloe vera pulp and sour curd to form a mixture.
Apply the mixture and keep it on for 20 minutes and rinse it off with cold water.
Benefits:
Aloe Vera soothes irritated skin and reduces inflammation & redness caused by the heat. Curd is a natural remedy for sunburns and binds moisture deep into the skin layers encouraging healing sunburns faster. This face pack is ideal for people with dry skin having oily T-zones. This pack leaves the skin smooth and radiant.
3. Summer Face Pack For Sensitive Skin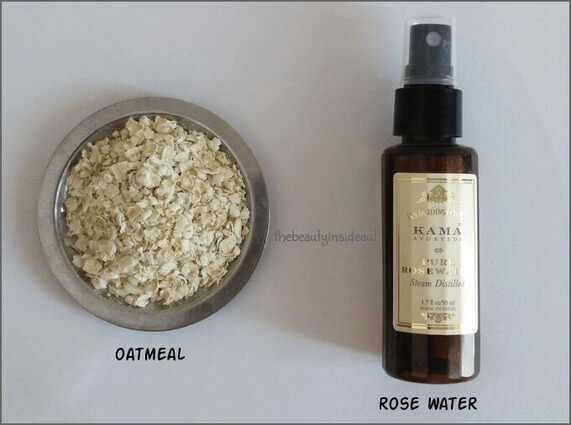 Things needed:
1 tbsp oatmeal
2 tbsp rosewater
How to prepare:
This is a very simple face mask.
Simply add rose water to the oatmeal and keep it aside in the refrigerator for 5 minutes.
That's it, the pack is ready.
Apply it to the face for 15 minutes and rinse it off.
Benefits:
This face pack is ideal for all skin types especially those with sensitive skin. It refreshes and rejuvenates the skin making it radiant and glowing. Oatmeal is a multi-tasking skin soother that relieves skin irritation and promotes faster healing of sunburns. Rose Water is anti-inflammatory and a natural astringent that aids in maintaining the skin's pH balance giving a refreshed look.
Hope you enjoyed reading this post. Have you tried any of these soothing face packs?
What is your favorite face pack to use during the summers? Share your thoughts in the comments section below.