It's rare for me to pick up a Ponds product. I don't know why I never felt the urge to buy their products. My first and only product from the brand was BB Cream. When I spotted this Ponds Pure Detox Face Wash a while ago, I was on a trip and I wanted to get something to cleanse my skin. I knew I wasn't going to use it for long, so I just bought this without thinking about it. This claims to contain activated charcoal, a detoxifying ingredient that has gained much notice in recent times. Heard of charcoal peel-off masks!?! Never mind, this face wash is supposedly the newer version of the Pond's Pure White Deep Cleansing Foam with Activated Carbon, the one in a full black tube. Keep reading to know more about it.
Product Description: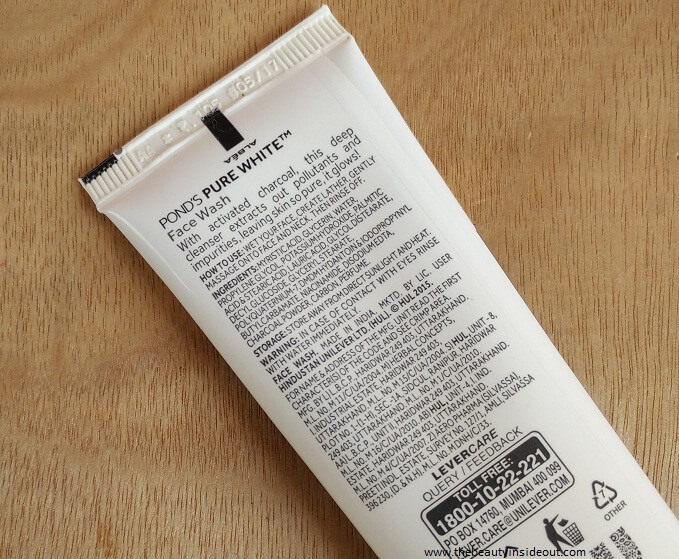 Ponds Pure Detox Face Wash Ingredients:
Myristic Acid, Glycerin, Water, Propylene Glycol, Potassium Hydroxide, Palmitic Acid, Stearic Acid, Lauric Acid, Glycol Distearate, Decyl Glucoside, Glyceryl Stearate, Polyquaternium-7, DMDM Hydantoin, Iodopropynyl Butylcarbamate, Niacinamide, Disodium EDTA, Charcoal Powder, Carbon, Perfume.
Ingredient Analysis:
Ponds Pure Detox Face Wash is Sulphate Free, Paraben Free, Silicone Free, and Alcohol-Free. Although the brand doesn't market it as such, it is evident from the ingredient list. The face wash has added perfume and other fragrance-producing ingredients.
In addition to Charcoal Powder for deep cleansing, it has Niacinamide for skin brightening and Glycerin for hydration.
The face wash does not have SLS and SLES and uses other saturated fatty acids for surfactants hence it produces a rich creamy lather.
Ponds Pure Detox Face Wash Review
Packaging: Ponds Pure Detox Face Wash has user-friendly and travel-friendly packaging. It comes in a nice-looking, black and white tube with a flip type cap. The cap shuts tightly with a click sound; it's very tight that I need to put real effort to open it every time. But then, this is why you can carry it in your bag without any worry of the cap getting opened or any leakage happening. Proper details about the product are mentioned on the rear side of the tube.
Color: The face wash is grey in color and has a pearly appearance to it, just like any other creamy face wash.
Texture: The face wash has a soft, creamy texture and the consistency is quite thick, which is very similar to my previous The Face Shop Rice Water Foaming Cleanser.
Fragrance: It has a mild, artificial fragrance that vanishes without a trace post-cleansing.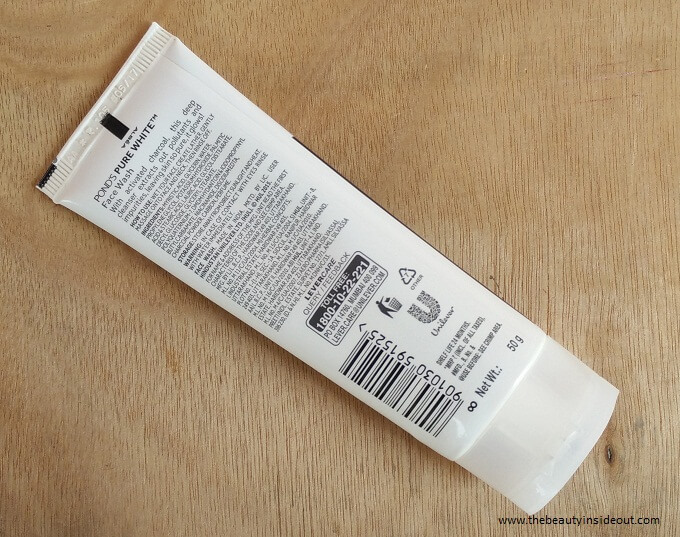 My Experience:
It does an excellent job of pulling out every trace of oil, and dirt from my skin. It even removes makeup to a great level and clears out my pores making me feel instantly refreshed. A tiny pea-sized amount of the product was more than enough to cleanse my face, hence this tube is long-lasting and a super saver.
The face wash lathers to a creamy foam with a little bit of water and rinses off easily in no time. Its super cleansing ability makes my skin taut and dry, making me run for a moisturizer. Post cleansing, it leaves my skin matte and bright, but with no softness. If you choose to skip a moisturizer, oil and sebum do not peek through for about 3 hours, but if you moisturize (recommended) your skin will stay shine-free and hydrated for a minimum of 5-6 hours. This is a face wash that would best suit oily skin types and dry skin types should certainly stay away from this.
As you can perceive, this is a harsh cleanser and regular usage of it can lead to excessive dryness and flakiness. Despite having oily skin, I use it only once at the end of the day when my skin is full of gunk and when I need thorough cleansing.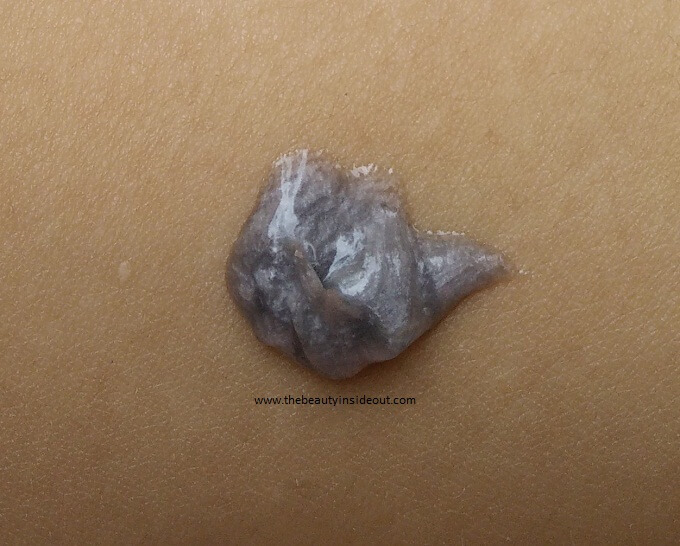 Overall, Ponds Pure Detox Face Wash with Charcoal is a heavy-duty cleanser that deeply cleanses your pores and extracts out pollutants and impurities leaving your skin so clean and pure, fulfilling its claim.
Pros:
Good packaging.
Affordable.
Lathers and rinses well.
A little goes a long way.
Deeply cleanses the skin.
Removes makeup to a certain extent.
Good oil control.
Cons:
Dries out the skin like Hell.
Not suitable for everyday use.
Rating: 3.5/5
Recommendation: I would recommend for oily skin types, to use it as a weekly clean-up face wash to deeply cleanse your pores, rather than using it as an everyday face wash.
I hope this review was helpful. Do let us know if you have tried this Ponds Pure Detox Face Wash with Charcoal.