If someone asks me the only thing I can take with me for the last time in my life then it will definitely be a lipstick. I am a lipstick addict and I am not regretting it by any means. Being a college girl I am always broke and don't have much the money to go for high-end products. But the good thing is that, brands are creating more and more mini version for us to test the product before spending too much. I recently purchased the mini version of the Smashbox Be Legendary Lipstick and today's review is going to be about that. If you are interested then keep on reading.
Product Description:
Enriched with vitamin C and E it is supposed to protect your lips and gives you a satin-matte finish. It has also Shea butter which Moisturises lips to great extent. Smashbox cosmetics are created without parabens, sulphates, talcs, fragrance and with no animal testing.
Ingredients: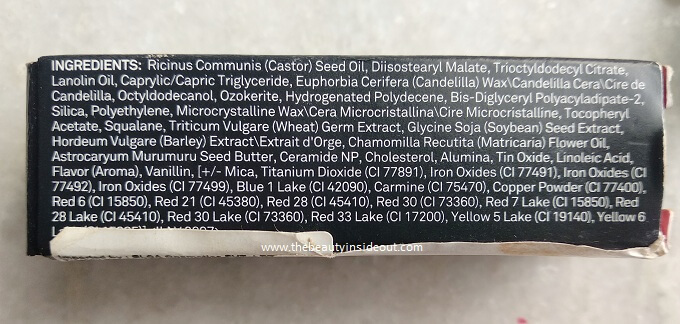 Price: 2000 INR
Quantity: 3 Gram
Availability: Sephora India and Nykaa
Smashbox Be Legendary Lipstick Review

Packaging: The Smashbox Be Legendary Lipstick comes in a luxurious, metallic black packaging which looks very classy and high end. You can feel the royalty in it. The twist up mechanism has a magnet and opens & closes smoothly and swiftly. The shade name is written on the bottom of the lipstick. I love how beautifully they've made the lipstick. It is handy for traveling as well.
Texture: It has a very creamy texture which glides onto the lips without any effort and time.
Fragrance: This Smashbox lipstick doesn't have any fragrance which is great for people with sensitive noses.
Shade: I bought the shade "Top Shelf" which is a very warm-toned brown. This shade will look good on every skin tone. It is browner for my light skin but it be "the perfect nude" for duskier girls. This particular range has 65 shades which are insane. So I'm sure you will find a shade that you'll fall in love.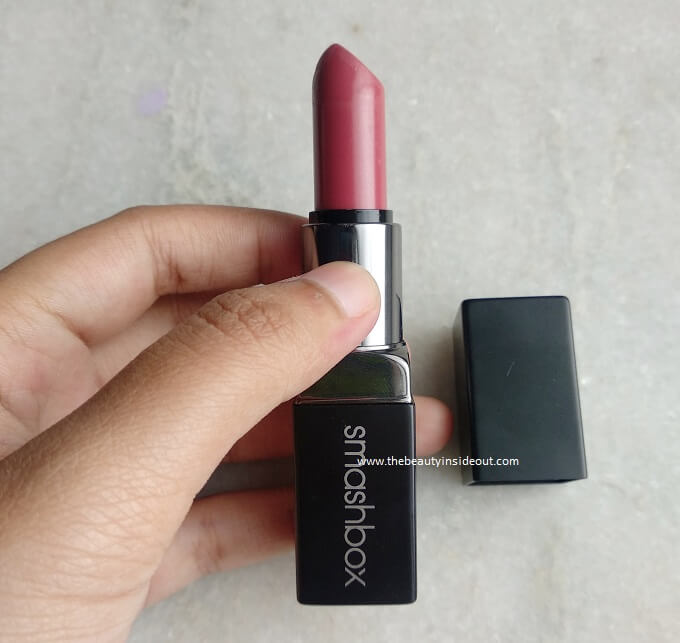 Performance: The creamy texture of the this lipstick feels quite hydrating on my dry lips. The coverage it provides is perfect that you will need only one stroke to hide your pigmented lips. Other than that, I don't think this expensive lipstick is anything special. It gives a satin finish and is not long lasting at all.
On my lips it stays put barely for 2 or 3 hours after that I have to reapply it. But somehow it leaves a beautiful tint behind without being patchy and streaky. The lipstick applies shiny and transfers like crazy all over my lip area which is a big no-no for me as this is quite expensive. It also bleeds onto my lips.
I kind of regretted buying it. I know this is meant to be a creamy finish formula but it almost felt like a greasy product on my lips which is not comfortable at all. On the good side, this lipstick doesn't emphasize any dry patches, texture or cracks in the lips. It claims to protect the lips but I can't feel anything changed and I think it is such a long time process so I am not really commenting about that.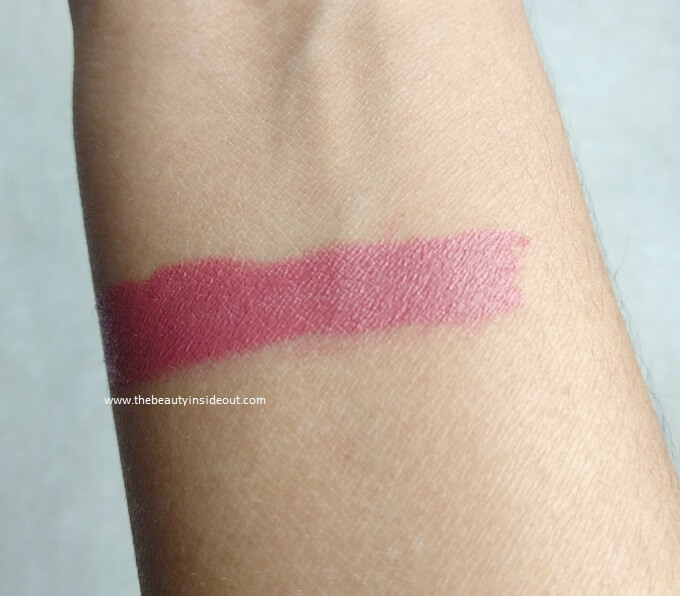 Pros:
Wide shade range.
Good pigmentation.
Doesn't dry out lips.
Super hydrating.
Leaves a beautiful tint behind.
Free from parabens and sulphates.
Cons:
Expensive.
Bleeds and Transfers everywhere.
Doesn't last long on the lips.
Very creamy formula gives a greasy feeling on the lips.
Rating: 2/5
Would I recommend? I would not recommend or repurchase this product. There are much more good affordable drugstore options out there. This was a total waste of money for me.