Toners has its own significance in any skincare routine. They are no more just the astringents that sweeps off the dirt and clean your skin. Today's Toners provide much more skin benefits and are formulated with rich ingredients catering to different skin issues. When it comes to soothing the skin, Korean Toners are the best. The Pyunkang Yul Essence Toner is one among them. This toner is widely popular among the Asian Beauty Community and that intrigued me to get this product. Read on to know my take on this infamous toner.
Product Description:
With the antioxidant, anti-inflammatory, nutrient-boosting properties of the root extract, this gel-type toner quickly absorbs to hydrate and strengthen skin. Water is not present here as 91.3% of this toner is milk Vecht root extract, full of skin-beneficial betaine and minerals. Always fragrance, dye, and irritant-free.
Pyunkang Yul Essence Toner Ingredients:
Astragalus Membranceus Root Extract, 1,2-Hexanediol, Butylene Glycol, Bis-PEG-18 Methyl Ether Dimethyl Silane, Hydroxyethylcellulose, Carbomer, Arginine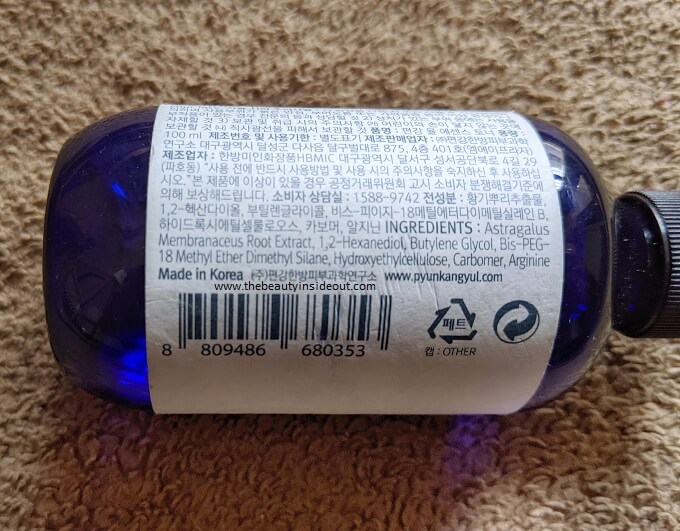 How to use Pyunkang Yul Essence Toner?
As a toner: Apply a good amount of the product on the face evenly and pat gently for better absorption.
As a serum: Just like toner apply a good amount of the product on the face after cleansing and toning.
Pyunkang Yul Essence Toner Price:
Around 15 Dollars for 200 ml
Pyunkang Yul Essence Toner Review
Packaging: The Pyunkang Yul Essence Toner comes in an ultramarine blue color bottle. The bottle has a pinhole dropper which makes it easy to control the amount of product coming out of it. A couple of information about the product is printed on the bottle. The bottle further comes housed in a blue colored carton box which again holds product details. Although the whole packaging is simple, it looks appealing and is convenient to use.
Texture: Unlike western toners, this toner is more viscous and has a thicker consistency. If you are new to korean toners, you might even say it has a serum-like consistency. If you have used korean toners, you can say this is a tad bit thinner than the Klairs Supple Preparation Toner.
Fragrance: Pyunkang Yul Essence Toner is a fragrance-free toner. A big plus for those who are sensitive to fragrances.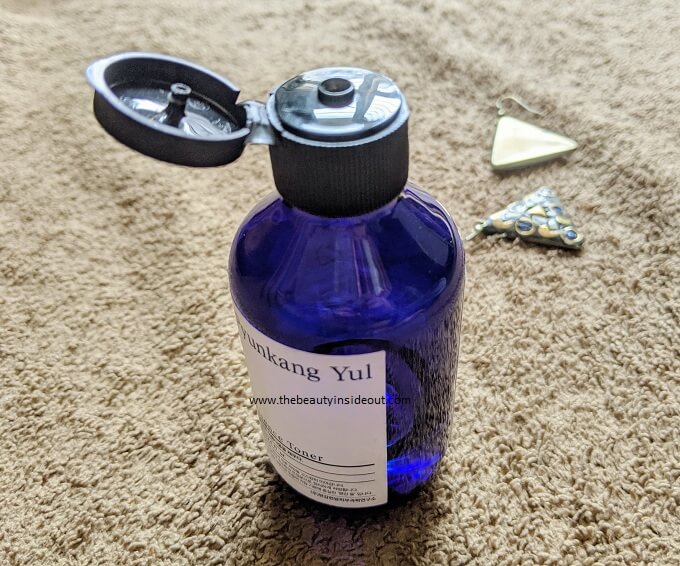 My Experience: I have been using this product for over eight months. After cleansing my skin, I pat the toner on my face, neck and then do rest of my skincare routine ending with moisturizer at night and/or sunscreen during the day. Although it's a thick toner, it absorbs fairly well with just a few pats. The toner has a bit of slip to it, but doesn't leave the skin tacky or dry. The toner has small amounts of silicones in it which may be a good or bad thing depending on your preference. Silicone prevents moisture loss from the skin but can also clog the pores on some people. As for me, I am comfortable with it unless the product is not too slippery and silky that it sits on top of the skin without getting fully absorbed. Fortunately this toner is nothing like that. It gets vanished into the skin with no trace and I will say it's pretty lightweight as well. It hydrates the skin and leaves it supple and healthy looking.
The Pyunkang Yul Essence Toner does not have water as a diluting agent and is loaded with 91.3% Milk Vecht Root Extract, a trustworthy medicinal plant used in traditional Chinese Medicine. It is known to have high anti inflammatory and anti oxidant properties. The toner is extremely gentle and soothing on the skin. It's benefits are prominent when I am using chemical exfoliators like the Cosrx BHA Blackhead Power Liquid. The essence toner is able to calm down any irritations and regain hydration of my skin.
I have combination skin and the essence toner has suited me so well. But still, I think this is a toner that will universally suit all skin types and is good for any season as you can layer it up easily without being heavy on the skin. It has also helped me to heal my acne wounds. There is a huge hype around this product in Korea, as Korean skincare is majorly focused on maintaining good hydration of skin, and I can understand why Pyunkang Yul Essence Toner is getting so much attention.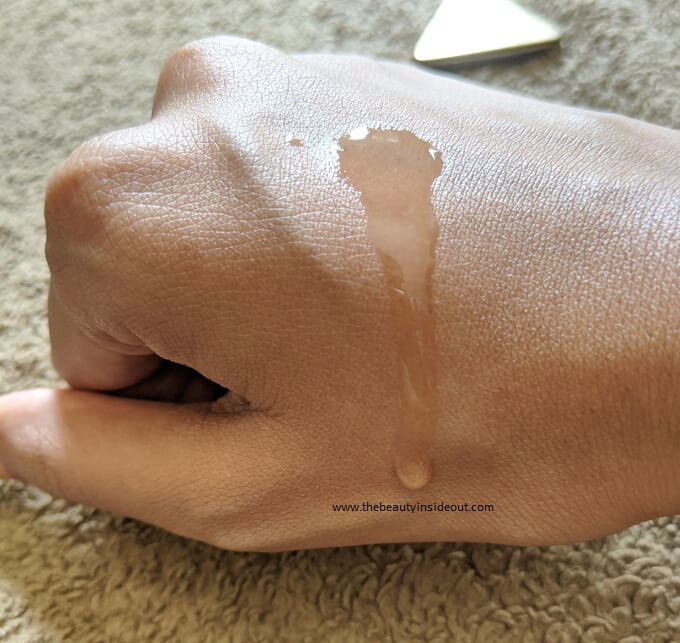 Pros:
Minimal Ingredients.
Irritants and Fragrance Free.
Lightweight and Gentle.
Provides long-lasting hydration.
Soothes and Calms irritated skin.
Does not sit on top of the skin.
Gives a dewy glow.
Fits well under makeup.
Heal acne wounds.
Suitable for all skin types.
Cons:
Rating: 5/5
Would I recommend? Yes, absolutely. I have been using this product for over 8 months, I keep on changing many products but this toner is one of my constant. It made my skin healthy and hydrated.
Author: Snehal R. Gavade