Summers are a great time to indulge in refreshing shower gels. Shower gels are usually lighter than body washes that are more moisturizing, hence making them the best choice for the hot summers. Neutrogena Rainbath Refreshing Shower Gel is a popularly recommended shower gel. It is one of the Best Selling Products from Neutrogena and there is a reason for that. Read on to know my thoughts on this product. Is it really that good?
Product Description:
Neutrogena Rainbath Refreshing Shower Gel cleans, softens, and conditions skin without a heavy leave-behind residue. Your skin is left in better condition–feeling softer, smoother, and renewed. The fragrant blends of spices, fruits, and herbs provide a clean burst that awakens your senses and refreshes your entire body.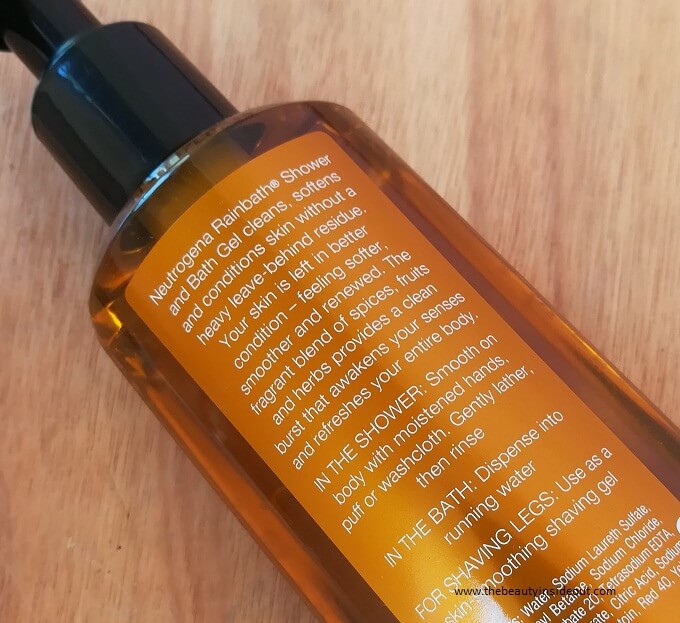 How to use Neutrogena Rainbath Shower Gel?
In the shower: Smooth on the body with moistened hands, puff, or washcloth. Gently lather, then rinse off.
In Bath: Dispense into running water.
For shaving legs: Use as a skin-smoothing shaving gel.
Neutrogena Rainbath Ingredients: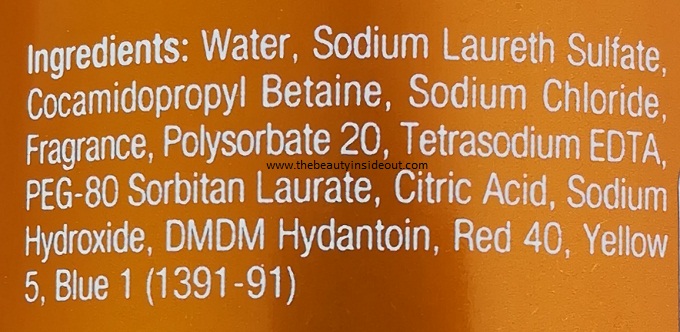 Neutrogena Rainbath Shower Gel Variants:
Original (Orange)
Pear & Green Tea (Green)
Ocean Mist (Blue)
Pomegranate (Red)
Fresh Plum (Purple)
Neutrogena Rainbath Price:
250ml – 399 INR
473ml – 770 INR
Neutrogena Rainbath Refreshing Shower Gel Review:

Packaging: Neutrogena Rainbath Refreshing Shower and Bath Gel come in a super long plastic bottle with a pump dispenser. The bottle is not at all travel friendly due to its size and also because the pump doesn't have a lock mechanism. The clear bottle makes it easier to see the amount of product left behind. The bottle has details like ingredient list furnished on it.
Color & Texture: The shower gel is an amber colored gel with a medium consistency. It almost looks like honey in color & texture.
Fragrance: I love its scent. It's so unique, warm, comforting and very refreshing. It's not very sharp but is not too mild as well. It smells so good with a touch of herbs, spices and fruits. It's not citrusy but feels very rejuvenating. On the downside, the fragrance doesn't linger on the skin post shower.
Efficacy: One pump of the product is all I need to cleanse my body. It creates a soft lather emitting its beautiful scent. With a loofah it forms a rich lather that gives a luxurious bathing experience. The shower gel washes off easily. It doesn't dry out the skin, rather leaves it soft and smooth to touch. Most shower gels are bound to leave a thin film/slippery residue to prevent dryness. This doesn't seem to leave that, if rinsed off properly. It is still hydrating enough that oily skin types can even skip or postpone application of a body lotion. I have used the shower gel as a shaving gel and it works perfectly to give a closer and smoother finish. Overall, it's a great refreshing shower gel sans the SLS.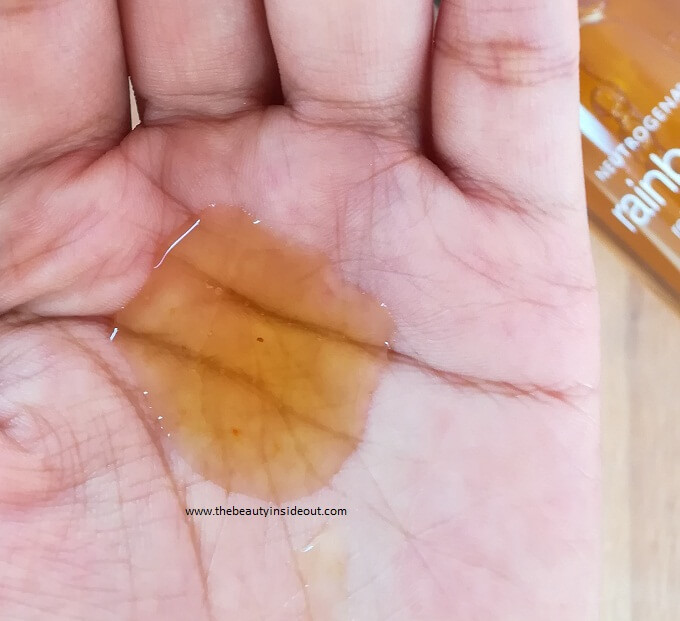 Pros:
A very unique, warm, cozy, and refreshing fragrance.
One pump is more than enough, so the bottle is long-lasting.
Foams up so well.
Washes off easily.
Do not dry out the skin.
Leaves skin soft and smooth.
Cons:
Not a travel-friendly packaging.
Contains SLS and other chemicals.
Rating: 4.2/5
Would I recommend it? Except for those concerned with the sulfates in it, I would recommend this shower gel. It smells so good and cleans the skin well without making it dry or stretchy.