Hello everyone. As clay masks are known to be a boon for oily skin types, I was excited to try this French Red Clay Mask from Natural Bath & Body. I got two samples of the same mask in my April Fab Bag and O MY BAG each having 20 gms of content. This summer heat is making my skin to become more oily and I wished this mask would work well for my oily skin. Continue to read, to know more about this clay mask.
Product Description: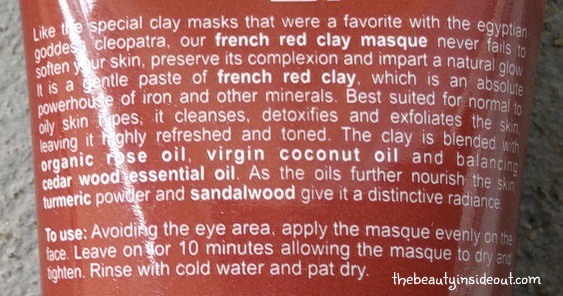 Ingredients: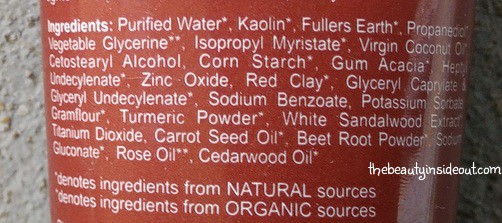 Price & Quantity: Rs.450 for 100 ml
Availability: Available online HERE
Shelf Life: 24 months from the date of manufacture.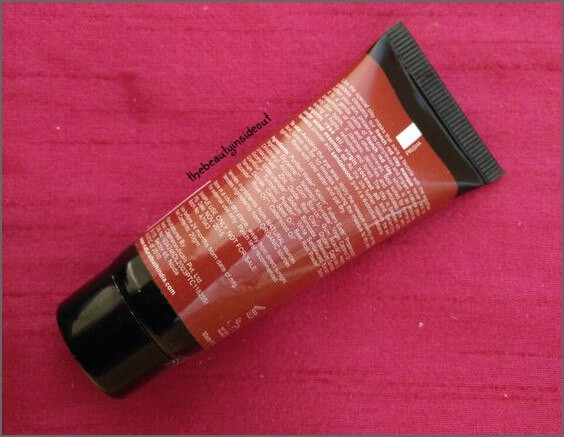 My experience with Natural Bath & Body French Red Clay Mask:
The French Red Clay Mask sample comes in a simple tube packaging whereas the full size product comes in a tub container with a lid. I like the tube packaging more for the mask since it's convenient to take the product out of the tube. As the name suggests, it is reddish brown mask with a semi thick paste consistency. It has a very nice floral fragrance similar to that of rose oil. I applied this face mask after washing my face. It spreads moderately with little effort. The first time I tried this mask, it gave me a tingling sensation which didn't not subside and bothered me. I think certain ingredients didn't suit my skin and I would suggest to do a patch test first to see if it suits your skin type. So the next day, I tried by mixing with rose water. With rose water, it didn't have any tingling or burning sensation. However, I would not recommend this mask for sensitive skin types.
Since this is a clay mask, it dries very fast after applying. I kept it on for 10 minutes as instructed and then washed it off with cold water. It gets removed very easily without leaving any residue. The mask cleanses the skin well and gave me a toned effect. I like that it controls oil very well without dehydrating my skin. It gave me a nice soft glow to my skin. However the glow lasted only one day and the next day my face was back to the same condition. This mask might be apt if you want to go to a party and want to have an instant glow effect but don't expect the glow to last long.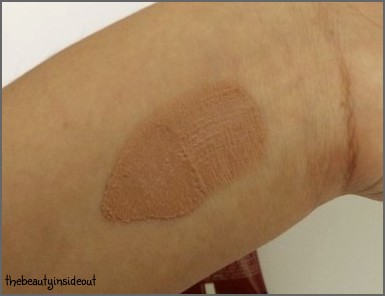 Pros:
Contains natural ingredients.
Cleanses and tones the skin.
Gives an instant glow to skin.
Dries very quickly and easy to remove.
Controls oil secretion.
Free of parabens, sulphates, petrolatum, harsh chemicals and harmful colorants.
Suitable for oily skin types.
Cons:
Not suitable for sensitive and dry skin types.
Glowing effect doesn't last long.
Expensive.
Available only online.
Final word:
Overall this is a decent clay mask with the goodness of natural ingredients and gives an instant glow to the face. However this is not suitable for sensitive skin types and the glow effect doesn't last long. There are many masks that can do a better job than this one and I personally didn't find it worth the price.

Rating : 3.2 / 5
Have you tried the Natural Bath & Body French Red Clay Mask? Share your thoughts in the comments section below.
Stay Happy 🙂