Today I am going to review a product from one of the trusted drugstore brands. It's one of my favorites brands whose majority of products have worked well for me. It's about the Maybelline Urban Cover Foundation. It is said to beneficial for all skin types from oily to normal skin. This foundation claims to be long-lasting and offers even tone coverage along with protective makeup. Read on to know more about my experience with it.
Product Description:
The product has been formulated to protect our skin from the polluted environment by specifically enhancing with various types of antioxidants like Vitamin E, Vitamin B3, and Baicalin. The urban cover foundation not only provides a flawless look but also shields the skin from external pollution.
Ingredients: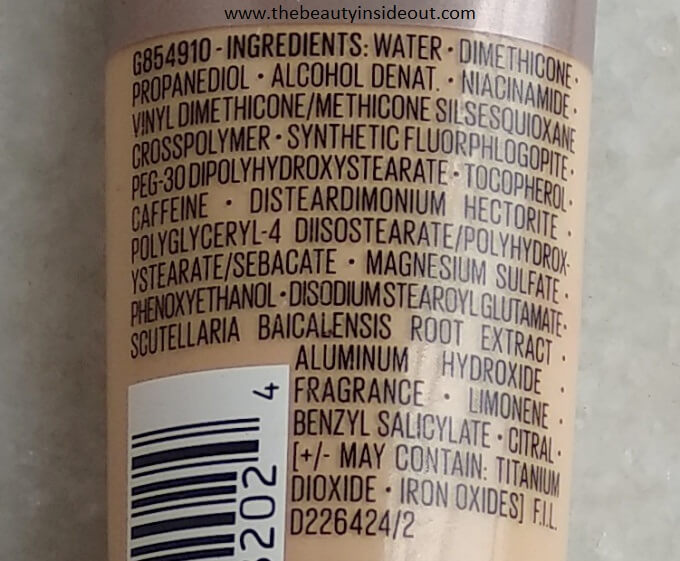 Price: Around $10 – $13 for 30 ml.
Shades: Available in 16 shades.
Maybelline Urban Cover Foundation Review
Packaging: The entire packaging is simple yet informative with relevant graphics that highlight the shade name and more importantly, its color. The foundation is available in a tube with a needle nose that is feasible to squeeze out an appropriate quantity of the product. I like its compact and user-friendly packaging. Ease to use, easy to travel with, and totally mess-free.
Texture: The texture is that of a semi-liquid, almost runny in consistency. It's light and thin that spreads like a breeze. I like to use my beauty blender with this foundation.
Fragrance: It has a very mild cosmetic scent. Though it doesn't have any particular fragrance after its application.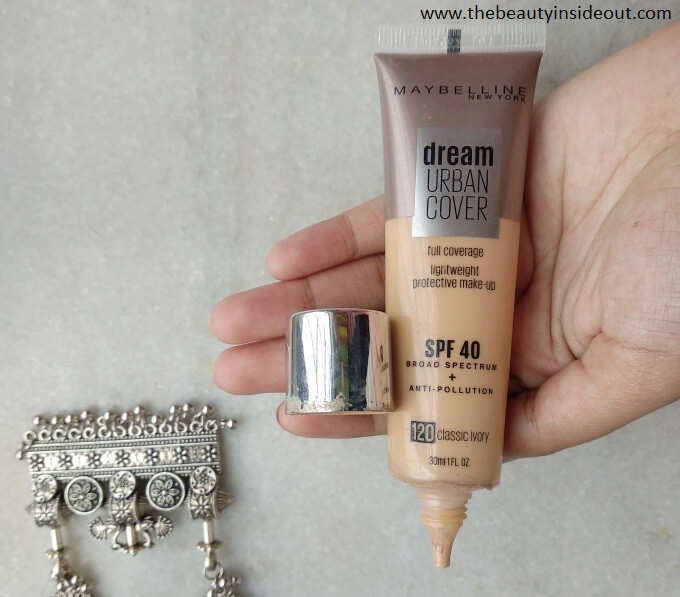 My Experience:
I would say my experience with the Maybelline Urban Cover Foundation has been pretty good. I like its lightweight texture which gives an almost moisturizer feel on the skin. It blends seamlessly with no cakey feel and gives a natural velvety finish. As you can deduce with its natural finish, it isn't a full coverage foundation as claimed. I would say it provides medium coverage. It covers mild blemishes easily but for dark circles and spots, you definitely need a concealer underneath. Personally, I am happy with the medium coverage as the foundation doesn't make my skin feel like having heavy layers of makeup making it unable to breathe. I like that it's pretty lightweight and perfect for everyday wear.
Related:
I found that the foundation oxidizes on me on warmer days. Although this comes in several shades, oxidization is one of the biggest cons for this foundation. The foundation blurs out my pores to a good extent. It is said to be Non-Comedogenic, hence it should suit acne-prone skin. I haven't experienced any breakouts due to this product. The Maybelline Urban Cover Foundation comes with sun protection with SPF 40 ( some countries have SPF 50 version) which is great for UV protection. Since this foundation is hydrating at the same time, it can serve as a moisturizer, sun protector, and BB Cream. Overall it's a nice product.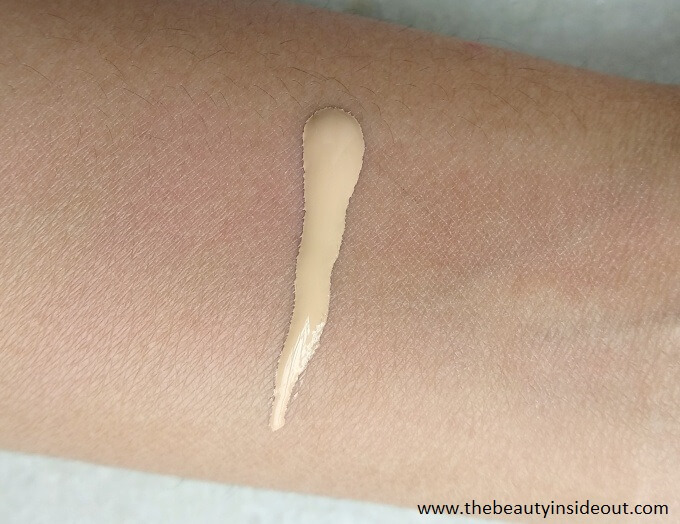 Pros :
Available in 16 shades.
It is lightweight and gives a natural finish.
Comes with SPF 40 which is a bonus.
Contains antioxidants, Vitamin B3, Vitamin E, all of which are good for the skin.
Non-Comedogenic.
Travel-friendly and user-friendly tube packaging.
Cons :
This foundation oxidizes.
Claims to be full coverage which is not the case.
Not available everywhere.
Rating: 4.3/5
Would I recommend? Yes, I would recommend this product if you are someone who likes an everyday natural look. It is lightweight, provides medium coverage, and has a velvety smooth finish. Except for the oxidization part, I don't find any major cons with this product. It is more suitable for normal to dry skin types in my opinion. Overall, the Maybelline Urban Cover Foundation is a multi-benefit product that one can give it a try.