Laneige Cream Skin Refiner is an interesting k-beauty product that I came across. It's a jar of cream dissolved into a skin toner, that is meant to provide intense hydration and moisturization. I mainly bought this product to reduce the amount of time in my skincare routine and also follow a minimalistic skincare approach. I just expect a deeply nourishing product that can go into the layers of the skin and restore my skin's health. The formulation of this product is just about that as well. Let's see how the Laneige Cream Skin Refiner worked for me.
Product Description:
With Cream Blending Technology, exclusive to Laneige, a jar of cream is dissolved in skin toner, filling the skin with moisture right from the first step. White leaf tea water obtained from the single drop extraction method is higher in amino acid content, giving skin continuous moisturization.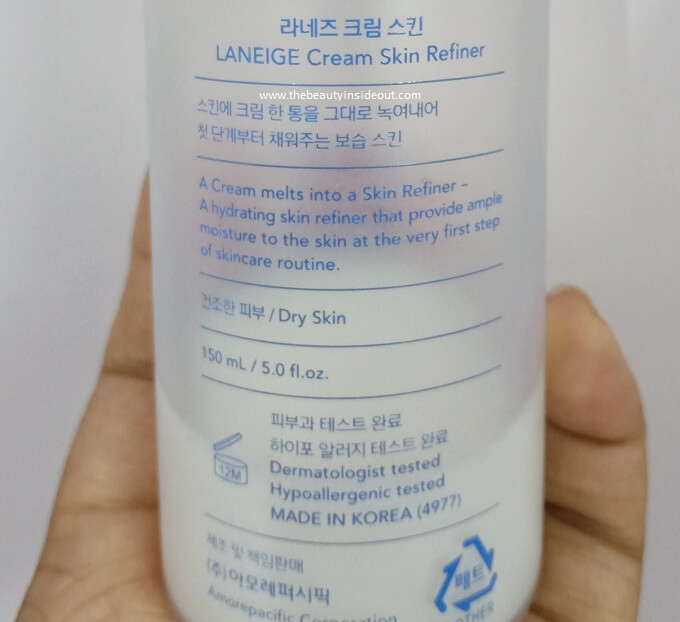 Laneige Cream Skin Refiner Ingredients:
Aqua, Butylene Glycol, Glycerin, Limnanthes Alba (Meadowfoam) Seed Oil, 1,2-hexanediol, Polyglyceryl-10 Stearate, Glyceryl Stearate Citrate, Sodium Stearoyl Glutamate, Inulin Lauryl Carbamate, Glyceryl Caprylate, Ethylhexylglycerin, Propanediol, Disodium Edta, Camellia Sinensis Leaf Extract, Tocopherol.
Laneige Cream Skin Refiner Price:
50ml – 750 INR
150ml – 1850 INR
I got it for about 17 USD from the Korean-based Website Roseroseshop.
Laneige Cream Skin Refiner Review
Packaging: The Laneige Cream Skin Refiner came in a carton box with various details of the product furnished on it. The product comes in a transparent thick plastic bottle, although it looks like a frosted glass bottle. The bottle has a pinhole dropper. It is fairly easy to control the amount of product coming out. The nozzle is sealed with a screw cap and there is no spillage problem at all, even if I travel with it.
Texture: It has a runny liquid texture, which can be compared with the texture of milk.
Fragrance: It is fragrance-free, unlike most Laneige Products (read: Laneige Lip Sleeping Mask and Laneige Water Sleeping Mask )
How to use Laneige Cream Skin Refiner?
As a toner: Apply a good amount of the skin refiner on the face evenly and pat gently for better absorption.
As a moisturizing skin mask: Soak a cotton pad and place it on your face. Leave it on for 2 minutes before removing and gently pat for better absorption.
As a mist: Transfer some amount of product on a spray bottle and spritz on the face whenever skin feels dry or after makeup for a dewy effect or for a refreshing effect.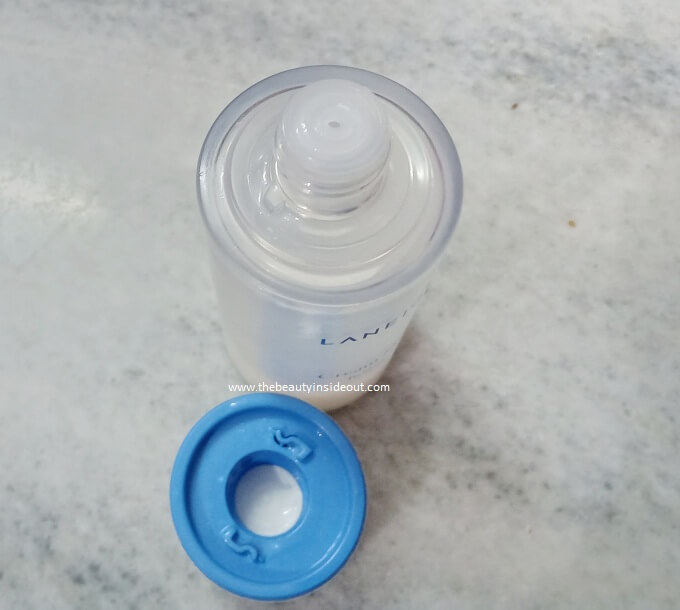 My Experience:
I have been using this product for nearly four months. After cleansing my skin, I pat the skin refiner on my face, neck, and chest. I top up with a serum and a moisturizer afterward. In the summers, one layer is enough to help moisturize my dry combination skin. Oily skin types can skip moisturizing. The Laneige Cream Skin Refiner absorbs fast within a minute. My makeup blends well on top of this and my pores appear minimized. It gives a dewy look to the skin that most Koreans adore.
When my skin is very dry, I pat on the second layer of this product after waiting for a minute, after the first layer. On lazy mornings, I just wash my face with water and put on the Laneige Cream Skin Refiner & my usual Korean sunscreen, and leave the house. During that time, my skin's moisture level is pretty decent. No tightening sensation and no excessive oiliness. It feels as if the skin's moisture levels are being maintained. It retains moisture and decreases sensitivity to the sun even after the sunscreen's efficiency is decreased after a few hours. That's why building a healthy skin barrier is so important and this product does that wonderfully.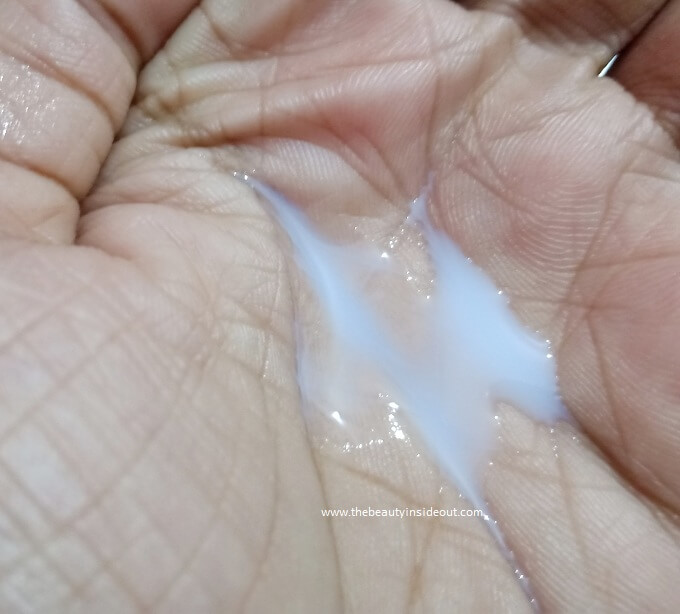 I use chemical exfoliants on alternative days and this product has been a boon to soothe my skin barrier. Even after derma rolling, I put some of this, and the redness vanishes overnight. There is a huge hype around this product in Korea, as it reduces the 10 step skincare routine and I can understand why.
The only con is that it is pricey. Depending on where you get it, prices vary according. The bottle is big and lasts for months. So I think it is worth the price considering its effectiveness. This is also a very good product for traveling. I just took this with me for my one-week trip and it was enough for my skin.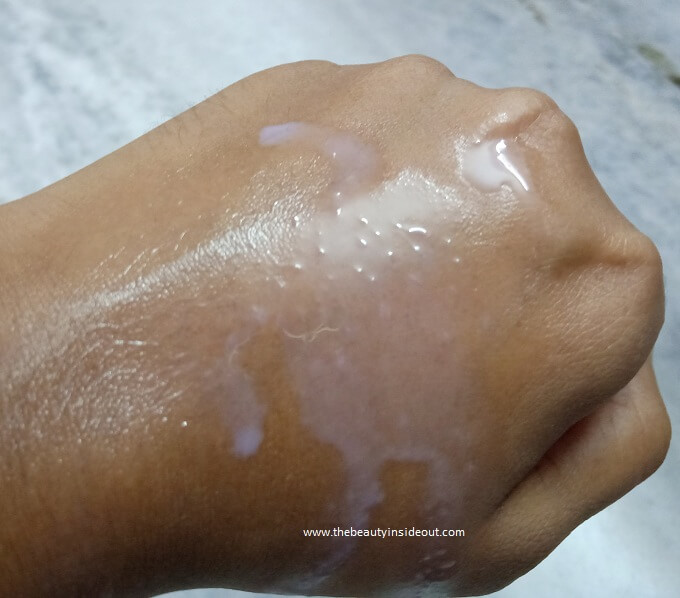 Pros:
Long-lasting hydration.
Easily absorbed.
Gives a dewy glow.
Fits well under makeup.
It can be used by oily skin types without excessive oiliness.
Doesn't clogs pore no matter how many layers you put on.
Cons:
Rating: 5/5
Would I recommend it? Yes, absolutely. I have tried many Korean Beauty Toners in the past but this stood out the most. It made my skin healthy and more resilient in the long run.
Guest Author: Asmita Basu