Love the Lacto Calamine Lotion? Then you need to look into the Lacto Calamine Sunscreen. It also comes in the same color; that's fantastic, right? Read on to know my take on this budget-friendly sunscreen.
Quick Overview of the Lacto Calamine Sunscreen Benefits
Formulated with SPF50 PA +++ grade, the Lacto Calamine Sunscreen provides a broad spectrum of protection and protects skin against Tanning.
The Lacto Calamine Sunscreen is water-based and easy to absorb.
It is specially made to work for oily skin, but I believe that it would be a wonderful option for any skin type.
It contains Kaolin Clay and which absorbs excess oil and gives a non-greasy matte finish.
It also contains Citrus Extracts, which are basically Vitamin C, to prevent pigmentation and dark spots.
The sunscreen guards against tanning, sunburn, and early skin aging.
Also, it is free of parabens and sulphates.
The Lacto Calamine Sunscreen is produced by Alaina Healthcare Pvt. Ltd. And marketed by Piramal Pharma.
Lacto Calamine Sunscreen Ingredients: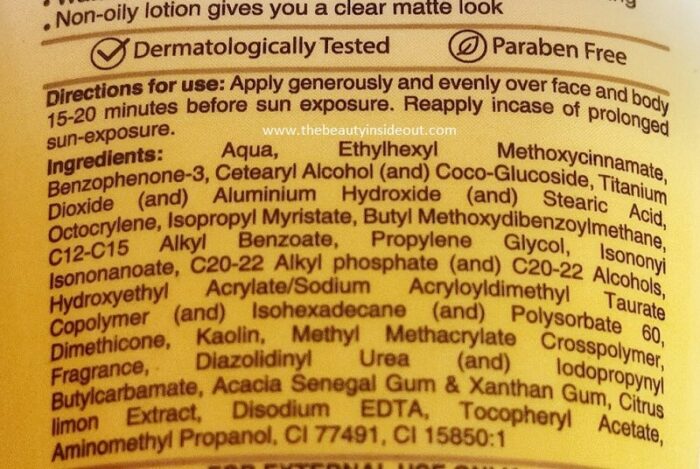 The Lacto Calamine Sunscreen is both a physical and chemical sunscreen containing the following UV filters:
Titanium Dioxide: physical sunscreens filter; reflects UV-light
Octinoxate: chemical filter; it absorbs UVB radiation
Avobenzone: chemical filter; provides UVA protection
How to use the Lacto Calamine Sunscreen?
Apply generously all over the face 15 to 20 minutes before sun exposure. Re-apply in case of prolonged sun exposure.
I use the three-finger rule and then apply it generously on my face.
Then use the same amount for my neck and hands.
Where to buy? Amazon.in
Lacto Calamine Sunscreen Review
Packaging: The sunscreen is packaged in a durable yellow tube. The tube has all the information that is required. The packing design could be better, though. It has a kind of tacky yellow color.
Texture: The cream is pretty pink just like good old Lacto Calamine Lotion. It blends really well and has a creamy consistency. This sunscreen leaves you with a Matte finish.
Fragrance: The sunscreen has added synthetic fragrance. The scent is that of Lacto Calamine Lotion just more sunscreen.
My Experience:
My skin is a typical combination type with acne brought on by both hormonal and dietary factors. During COVID, I purchased this. Recall your masked days?
I was developing acne as a result of the masks, but Lacto Calamine has helped to stop that. While browsing products at random on Pharmaeasy, I stumbled across this Lacto Calamine Sunshield. I distinctly recall thinking, "These folks have a calamine sunscreen too, whoa!" When I noticed that it had a matte finish and that the pricing was really low, I verified the filters and SPF and ordered it. I didn't look at any reviews or anything.
Yes, I'm a massive fan of the pink Lacto Calamine, so I didn't need to dig for any other information to convince myself.
It arrived in a tube that was a terrible shade of yellow, which I don't like. However, after I noticed the texture, I was won over. It was pink. Such a lovely shade. Moreover, the aroma resembled that of pink Lacto Calamine, something that I really like. For being sunscreen, it spreads very nicely and quickly. It does give the face a pink tinge for about a minute, but that tint quickly disappears, leaving a dewy finish. This sunscreen works well. It did not cause my skin to break out, nor did it bother my eyes. Finishes nicely. Didn't cause me any discomfort. Makes for an excellent daily sunscreen.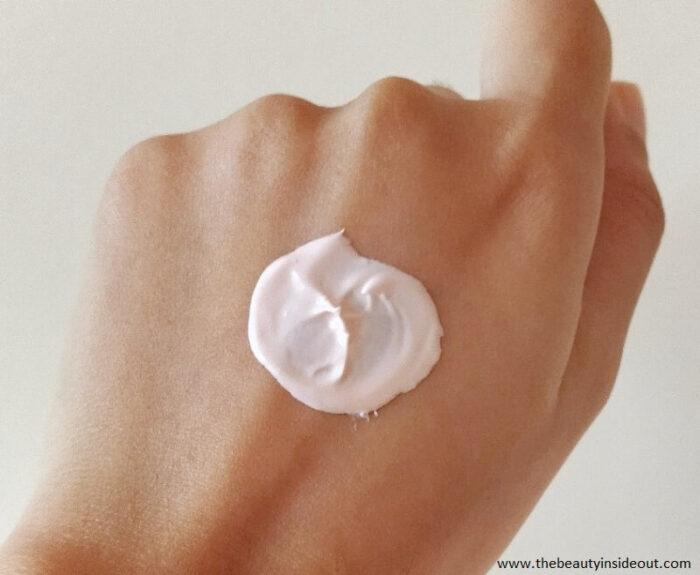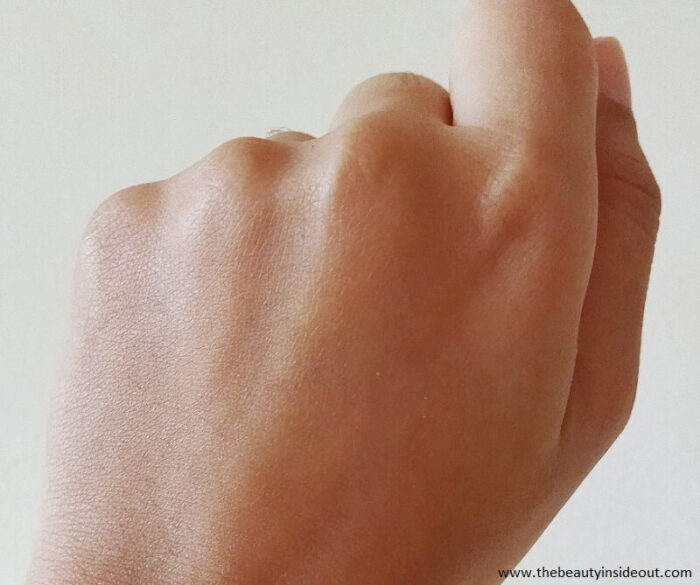 But for some reason, I'm not in love with it. The gaudy yellow tube, in my opinion, is to blame for this. Whoever said appearances aren't important is wrong; they are, especially if it's something you'll use every day.
Fun fact: It has been approved as a highly photostable sunscreen. (Source: TheHinduBusinessLine)
Pros:
Broad spectrum.
Easy to blend.
Matt finish.
Feasible.
Pink tint.
No white cast.
Good for all skin types.
Cons:
Occasionally a little drying.
The tacky yellow tube.
Not water resistant.
Recommendation: Please try it! This one is legit good. In fact, I would say it's one of the Best Sunscreens For Oily Skin that's affordable and doesn't leave a white cast.
Hope this review helped you make up your mind about the sunscreen. While you're here, make sure to read our other sunscreen reviews and let us know your thoughts.