Sunscreen is an essential part of my skincare regime. But let me tell you, the journey wasn't pretty and I still have a long way to go. Not going to lie I have been trying different sunscreens just because every one of them I try tend to be a huge disappointment. One pills, one breaks me out, one gives a white cast and what not. Asian sunscreens tend to be good but being a broke student, I can't afford to spend thousands on a 50 ml bottle of sunscreen that will hardly last a month. So I always look out for budget friendly sunscreens. Glenmark, the popular pharmaceutical brand, recently launched this La Shield Pollution Protect Mineral Sunscreen at a very nominal price. I loved their other La Shield Sunscreen, so without any second thoughts I just bought this one. Read on to know more about this sunscreen.
Product Description:
Leading aggressors like UV rays and pollution can cause dullness, uneven skin tone and aging La Shield Pollution Protect Mineral Sunscreen offers an innovative formula for skin defense combining pollution and UV Protection.
Ingredients: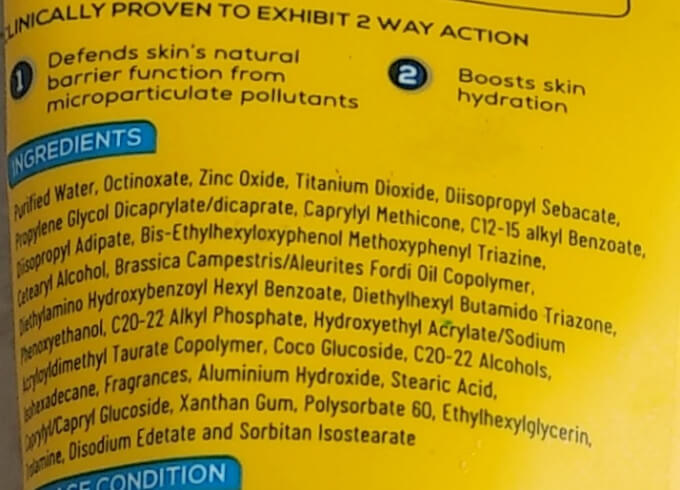 Sunscreen Filters:
Physical: Zinc Oxide & Titanium Dioxide.
Chemical: Octinoxate, Tinosorb S, Uvinul A Plus & Diethylhexyl Butamido Triazone.
Price: Rs.250 for 50 ml.
La Shield Pollution Protect Mineral Sunscreen Review
Packaging: The sunscreen comes in a typical plastic squeeze able tube. I like the simple and user friendly packaging. It doesn't look very luxurious but has an attractive outer look that can be easily identified in a pile of products. The tube is tight enough to not leak or spill during travel. It doesn't occupy huge space in your bag too.
Texture: The La Shield Pollution Protect Mineral Sunscreen has a lotion type of consistency, unlike its name gel. It spreads well on my dry skin even without my morning moisturizer, and coming from my dry flaky skin it's a lot.
Fragrance: This sunscreen is very high on fragrance. So high it doesn't go away even after half an hour and gives me a headache. Above all, I believe it's because of this fragrance I broke out into close comedones. People with sensitive skin should tread carefully before picking up this sunscreen. It's heavy on artificial fragrance.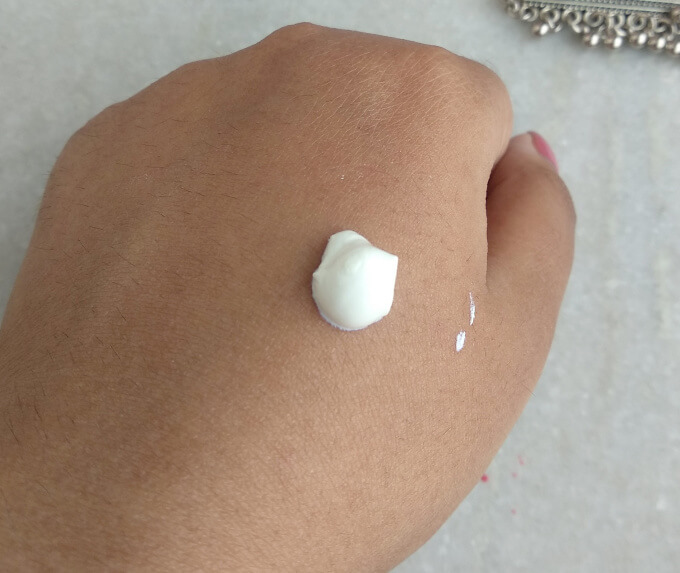 My Opinion & Experience:
Firstly I'm disappointed with the brand's misleading claims on it being a mineral sunscreen. I'm sure many would have got this thinking that it's a purely inorganic sunscreen. In actual, it's a hybrid sunscreen with both chemical and physical filters.
Anyway, it has got both Zinc Oxide and Titanium Dioxide which supposedly gives the sunscreen white cast and sticky nature. But safe to say when I used this sunscreen there was a very minimal white cast seen on my face which subsided after half an hour. The formula is not exactly moisturizing or hydrating like Purito Sunscreen but it's enough to use on its own. Makeup can look cakey if you don't use moisturizer beforehand when using this product. On my dry skin, it doesn't feel oily or sticky. But there was a shine that looked unnatural if not powdered. It's probably because of the Tinsorb.
Coming to the claims, it isn't water-resistant at all. So it's not ideal for swimming or water sports. Re-application is good over makeup and as a standalone product too. Since this sunscreen broke me out, I currently use it as my body sunscreen and will continue to do it as it's so affordable.
Pros:
Affordable.
Easily available.
Comes in 2 variants – SPF 40 and SPF 50
Lotion type consistency.
Good sunscreen filters.
Alcohol free formula.
White cast settles down nicely.
Reapplication is good.
Works great as a body sunscreen.
Cons:
Misleading claims of being a mineral sunscreen.
Overpowering fragrance.
Not for acne prone and oily skin types.
Rating: 3/5
Would I recommend? If you have dry skin and have no problem with high fragrance then you can give it a try as it is very affordable.