Last month when I made a sudden trip to my hometown, I had forgotten to bring a shampoo along with me. So I had the chance to experiment with Himalaya Anti Hairfall Shampoo which was available there for family use. You know that one tall shampoo bottle which every family has! Let's see how it faired for me during my three weeks stay there.
Product Description: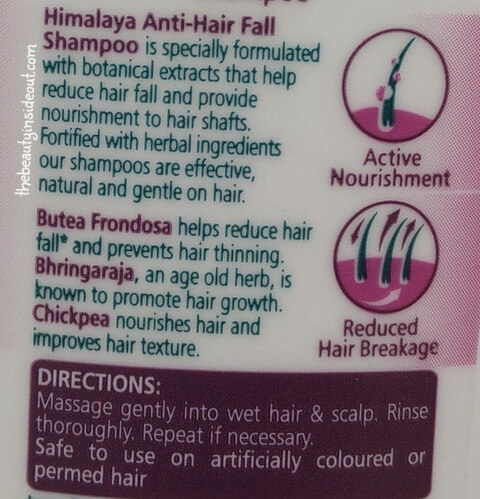 Himalaya Anti Hairfall Shampoo Ingredients: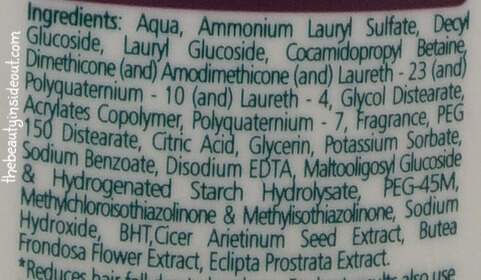 Himalaya Anti Hairfall Shampoo is SLS and SLES Free Shampoo. It has Ammonium Lauryl Sulfate and Cocamidopropyl Betaine as its surfactants.
Himalaya Anti Hairfall Shampoo Price
It comes in a variety of quantities.
Rs.70 for 100 ml
Rs.110 for 200 ml
Rs.187 for 400 ml.
It is easily available everywhere both in stores as well as online.
Himalaya Herbals Anti Hairfall Shampoo Review
The shampoo is housed in a standard Himalaya tall white plastic bottle with green flip cap. The cap shuts tightly so there is no chance of spillage or leakage. The shampoo has a soft floral fragrance that is nice and mild. It is pearly white in color and has a smooth medium consistency, not too thick or too runny.
Coming to my hair type, I have waist-length, straight, thin hair that is more on the drier side. Normally I take a small quantity of the product and dilute it in a mug in order to avoid chemical damage. With this shampoo, I could see that it lathered moderately, not too much. Both when diluted and undiluted.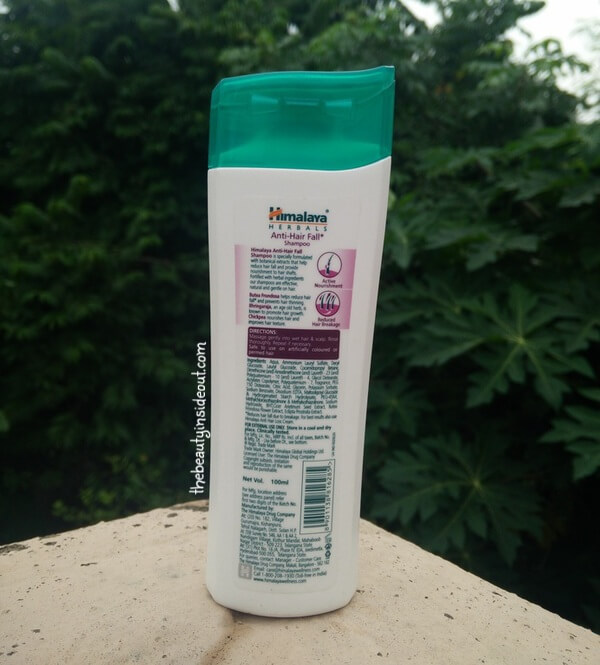 Day one, when I tried on my hair without oiling, I felt that it cleansed my oily scalp very well and gave a nice bounce to my thin hair. But my hair was slightly tangled and unmanageable. I had to very carefully untangle them to avoid hair breakage. This gave me a not so good first impression (P.S I did not use a conditioner post washing as I didn't have one there)
After two days I decided to try it on oiled hair. I used Kronokare Anti Turm Oil which is quite thick and nourishing. This time post washing, my hair was soft, smooth, and had no dry ends. The tangles were minimal and manageable. So I would say with this shampoo, conditioning your hair is a MUST. Either deep condition it with an oil pre-washing or use a commercially available conditioner post washing.
Related:
I used the shampoo 2-3 times a week and during the three weeks, I noticed that there was no major hair fall when oiled. But if I don't oil or say the condition, the process is reversed. I shed a whole lot of hair strands due to that all tangling. Now that I'm back home, I stopped using it and I have mixed feelings with this shampoo. I liked the volume it gave but hated the dryness it caused. Overall, For me it was more like a volumizing shampoo rather than anti-hair fall shampoo.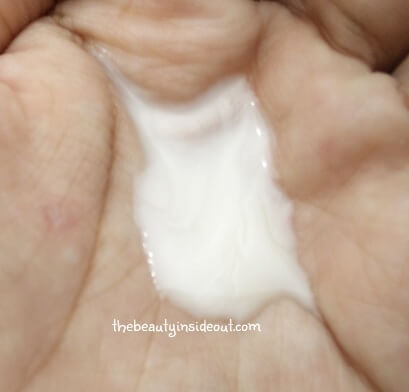 Pros:
Gentle on hair.
Gives a squeaky cleaned scalp.
Gets rinsed off easily leaving no residue behind
Gives a nice bounce and volume.
Does not weigh down my flat-thin hair.
Super affordable.
Easily available everywhere.
Cons:
It contains silicones.
Hair can be tangled and unmanageable if used without a conditioner.
Not for very dry hair.
Not very efficient in reducing hair fall.
Rating: 3/5
Would I Recommend? Himalaya Anti Hairfall Shampoo is a decent herbal shampoo that has a good cleansing ability and gives good volume and bounce to thin hair. I would recommend always use a conditioner along with this shampoo as it can be drying and lead to unnecessary tangling. Since its super cheap, ladies with short hair and oily scalp can give this a shot and ladies with dry hair, Stay Away from this shampoo.
I hope you find this review helpful. Have you tried Himalaya Herbals Anti-Hairfall Shampoo? If so share your thoughts in the comments section below.