You know how when you see certain products, you just have to have them because they're so pretty? Today's cleaner is one such product which is the Conscious Chemist Berry Bright Face Cleanser, a soothing and calming face wash.
The only details I looked into before getting this were if it was suitable for combination skin, whether it was non-comedogenic, and whether it fits within my budget or not. Then, I immediately put it in my cart and made the purchase.
I totally ignored the contents list and didn't even read any reviews, as I normally do (because generally, it only takes one negative comment to deter me from purchasing a product, and I hate when that happens).
And now that I've used it, I know not to be dazzled by beauty again. So, if you're wondering how my experience was, keep reading, but if you just want to know whether it's worth the money, scroll down to the recommendations section.
Product Description: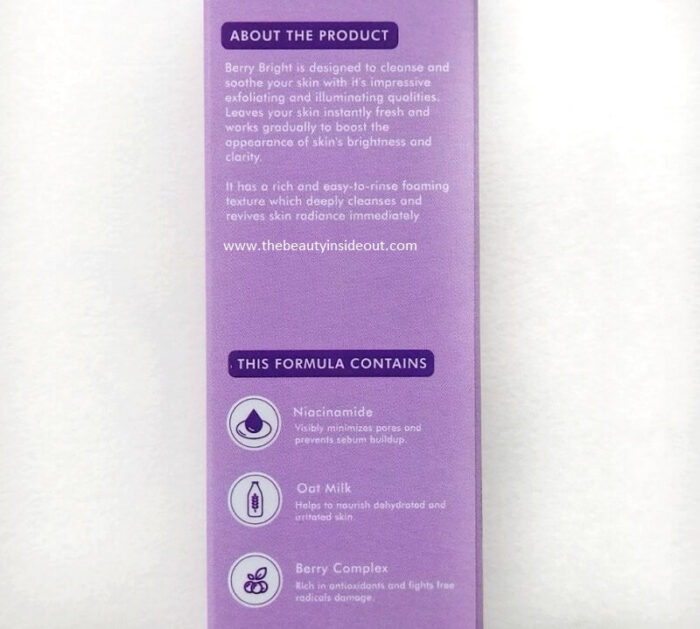 Conscious Chemist Berry Bright Face Cleanser Ingredients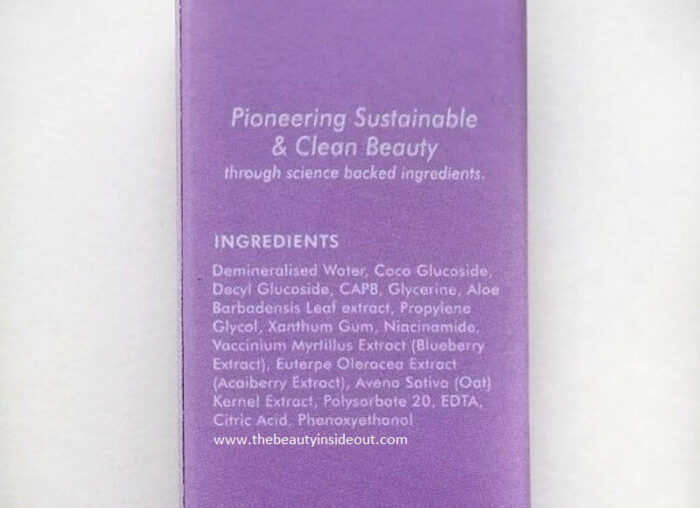 How to use it?
Take a few pumps of the face wash on your palm.
Massage it on damp skin to bring it to a lather.
Rinse it off with water.
Pat dry and follow it up with a moisturizer of your choice.
Where to buy? It's available online on the brand's official website and other online portals such as Amazon.
Conscious Chemist Berry Bright Face Cleanser Review
Packaging:
We receive an outer box containing all the product information, and inside is a clear bottle with a gorgeous purple label. The inside liquid looks deliciously purple! It comes with a pump that dispenses just the perfect amount of jelly, and I have to say, that the nozzle dispenser is very convenient.
Texture:
And when I say jelly, I genuinely mean jelly or a very viscous purple substance. When you rub it between your palms, it turns into creamy white foam that's really easy to work with.
Fragrance:
It also has a pleasant aroma that reminds me of strawberry gum. Also, the fragrance is not overpowering, so it won't be bothersome unless you have a strong sensitivity to fruity scents.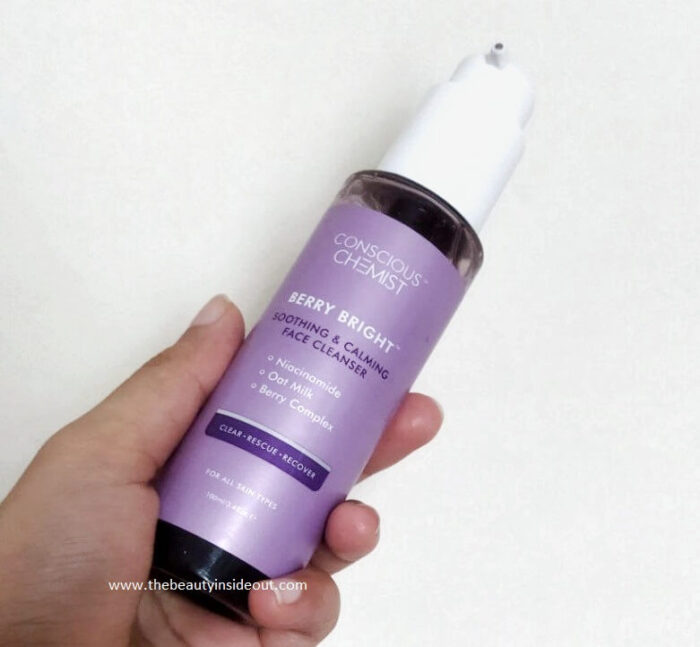 My Experience:
My skin is combination and slightly prone to acne. Right now, my hormonal acne is under control. And so normally, I keep two cleansers on hand—one must be an active cleanser, and the other is a mild, gentle cleanser that does the job.
This cleanser contains Niacinamide, a mild active, but in my routine, it's a mild cleanser rather than an active one, because active cleansers do more than just cleanse, but this one simply cleanses.
This works great as a morning face wash, but not so much for when I want to properly clean my face at the end of the day. And yet, despite not stripping or drying my skin, I still feel like my skin is dry after using this. The kind of dry that doesn't look dry but feels dry (if that makes sense).
It doesn't remove sunscreen thoroughly but could work as a second cleanser. More like, it's made to be a second cleanser.
So, if you're looking for a no-nonsense cleanser, this is it. But is this the best no-nonsense cleanser? I mean, we do have a lot of options, so we'll keep trying them out, but this one just doesn't cut it. Also, it does look good in my bathroom, so I guess it does the job of looking pretty perfectly!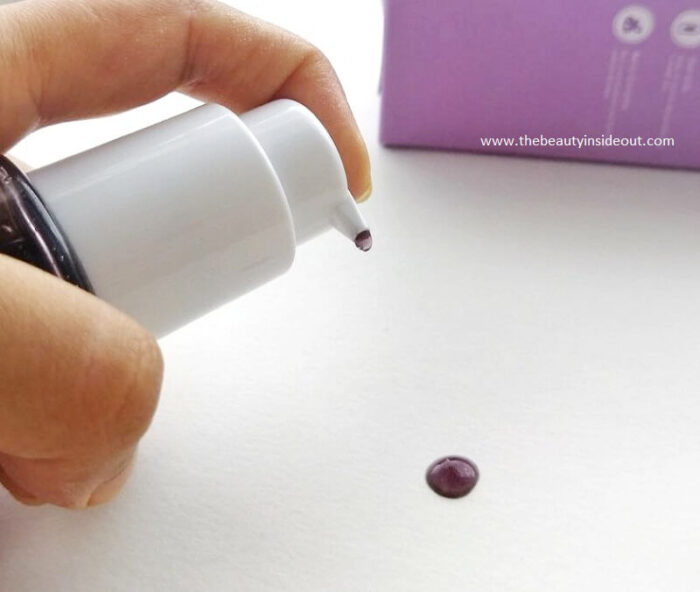 Pros:
It's got a bunch of gentle ingredients
Non-comedogenic
Good for combination skin
Delicious packaging
Cons:
Fragrance might not work for all
Dries skin without actually drying it
Bottom Line
I believe it will work wonderfully on combination skin during winters and also as a morning cleanser. It won't aggregate your acne. But dry skin– do skip this.
What do you think of this face wash?