Today's review is going to be about an oil free moisturizer from the luxury beauty brand Clinique. Clinique moisturizers are much raved particularly the Moisture Surge 72 Hr Hydrator and this Dramatically Different Moisturizing Gel (often abbreviated as DDMG). I've posted a quick review of it earlier in my Brand Focus Series. Now that I was decluttering and trying to finish up my opened products, I started exploring this again. Read on to know if this moisturizer is worth the splurge.
Product Description:
Dermatologist-developed formula combines oil-free hydration with skin-strengthening ingredients. Your daily moisturizer helps skin look younger, longer.
Ingredients:

Price: $15 / Rs.2000 for 50 ml.
My take on Clinique Dramatically Different Moisturizing Gel:
Packaging: The Clinique Dramatically Different Moisturizing Gel is available in various sizes 15ml, 50 ml, 125 ml and 200 ml. I have the 30 ml which comes in the Clinique 3 Step Starter Kit. The full size comes in a bottle with a pump dispenser whereas the travel sizes come in convenient plastic tubes. The product build is see through, so it's easier to see the left over product.
Color & Texture: The Clinique Dramatically Different Moisturizing Gel is a pale yellow colored gel. It has a smooth texture and semi thick consistency that glides super smoothly.
Fragrance: The product has a subtle cosmetic fragrance which is barely noticeable. The product as such doesn't have any added fragrance.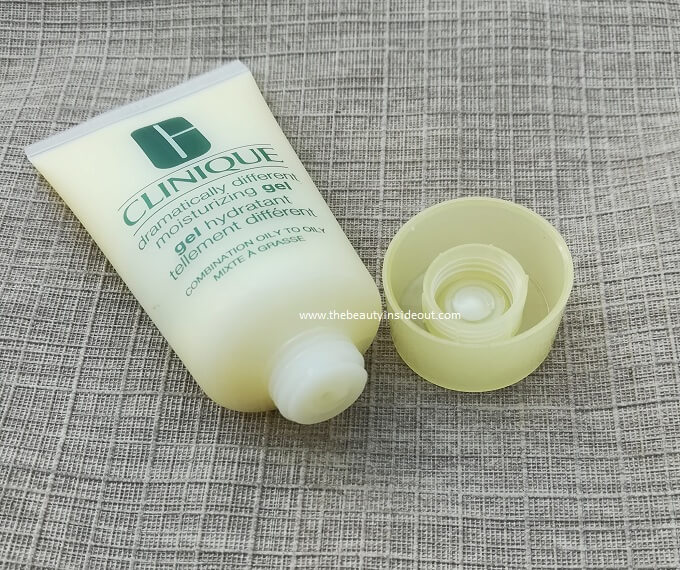 Experience: I love how this actually moisturizes my skin, unlike some Oil Free Moisturizers that give a very mattified finish and fail to moisturize properly. The gel melts on the skin and gets absorbed so quickly. It has a slip to it and so it spreads easily and also because of that only a little of the product is needed for each use.
The gel gives a satin matte finish with a healthy glow. This doesn't make my skin oily after a few hours. It is a lightweight moisturizer that is comfortable on the skin. Oily Skin Types will love this. But apart from moisturizing, this doesn't do any other thing. If you are expecting any improvement in skin tone, texture, pigmentation or acne scars, this will be a disappointment.
Also, the gel has too many questionable ingredients including PEG, Artificial Colors, Silicones and a couple of comedogenic ingredients. So read the ingredient list beforehand. Surprisingly this hasn't broken me out and I have heard this product working for many acne prone skin types. Still I would suggest to use it with caution if you have severe acne condition.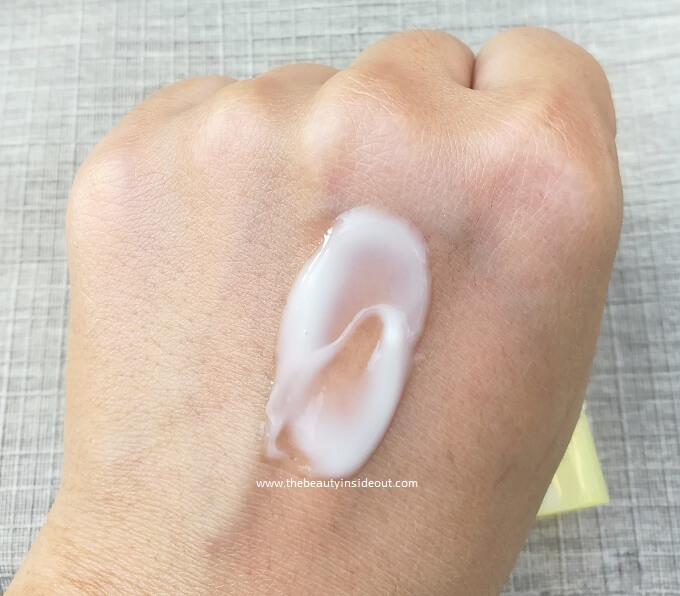 The Clinique Dramatically Different Moisturizing Gel doesn't come with an SPF which is completely fine for me. I can use it both in the day and night as well. This gel is not meant for dry skin types. So it's obvious that it will not be moisturizing enough for them. Clinique has a different variant/formula for dry skin types.
And lastly, the price! It's super expensive. This is even expensive than the korean moisturizers available here. I would go away with Klairs or Cosrx Moisturizers that has much lesser & cleaner ingredients.
Overall, Clinique Dramatically Different Moisturizing Gel works pretty well as basic moisturizer but doesn't do anything more than that.
Pros:
Amazing gel texture.
Gets absorbed super quickly.
Non-greasy, non oily satin matte finish.
Nicely moisturizers oily skin.
Lightweight & Comfortable.
Goes well under makeup.
Cons:
Expensive.
Ingredients.
No improvement in skin texture.
Rating: 3/5
Would I recommend? No, mainly due to the price, ingredients & its performance of doing nothing more than just a moisturizer. But I can't deny that I loved the after skin feel of applying this moisturizer.