We all know how Koreans are dedicated and love taking care of their skin by following a 10 Step Korean Skin Care Routine even if it's time-consuming. Their crystal clear skin is also a reason why K-Beauty products reached worldwide fame. Korean Skincare majorly focuses on Hydration and Protection with its traditional ingredients be it Extracts of Ginseng or Centella Asiatica. K-Beauty doesn't stop there. It is well versed in keeping up with modern science as well, with its fermented ingredients and other innovative skincare products (snail mucin!). In today's post, we are listing out the 6 Best Korean Moisturizer For Glowing Skin that you will want to try out to see what's all the hype about this ever-rising K-Beauty.
Are you ready? Let's get started quickly with the list of the Best Korean Moisturizer before going into the details and reviews of each one of them.
6 Best Korean Moisturizer

For Glowing Skin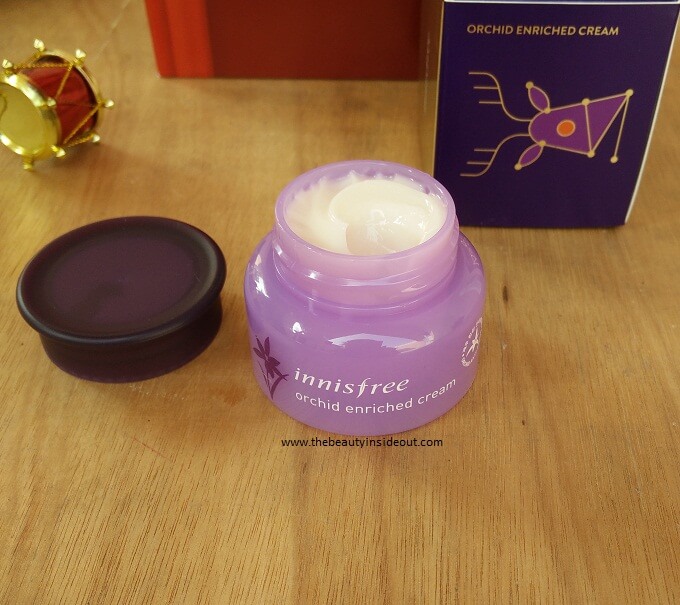 Innisfree Orchid Enriched Cream is a wonderful anti-aging moisturizer one would want to begin with. Being one among the top 3 Best Selling Innisfree Products, this will best be suited for combination skin types. It is enriched with the Precious Orchid Elixir™, which is a superior antioxidant ingredient extracted from Jeju orchids. The rich gel-cream texture applies so smoothly and gets absorbed in a few minutes. The cream gives a dewy glowing skin and imparts radiance while strengthening it. The cream tackles dryness removes dullness and revives tired skin.
Overall, this is an all-in-one care cream for improving elasticity, and skin brightness and nourishing the skin with a balanced moisture level. Although the cream is not completely chemical-free, it is free from parabens, mineral oil, synthetic colorants, animal-originated ingredients, and imidazolidinyl urea. Innisfree Orchid Enriched Cream is the Best Korean Moisturizer For Combination Skin.
Pros:
Perfect for Combination Skin Types.
Tackles dryness and intensely moisturizing.
Gives smooth dewy skin.
Improves skin elasticity.
Free of five harsh ingredients.
Cons:
Where to buy? Amazon.in | Amazon.com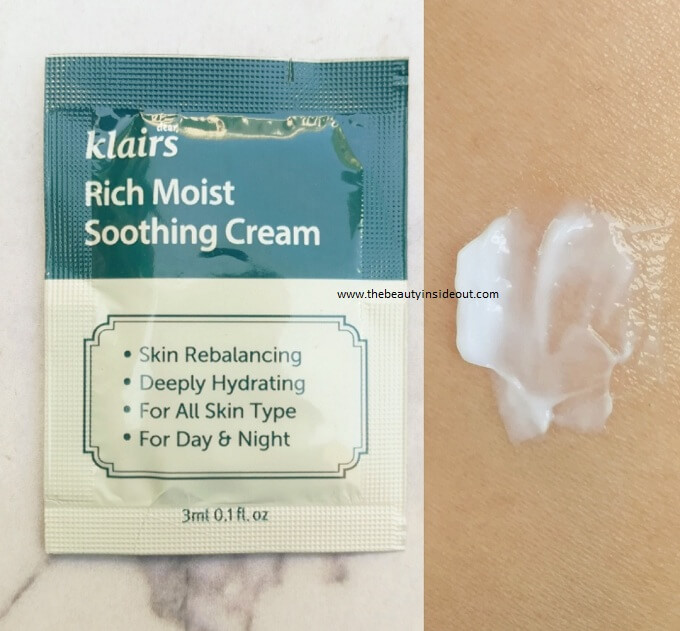 Just as its name suggests, this is a soothing moisturizer for dry, irritated, and sensitive skin. The fluffy rich cream is deeply moisturizing and restores hydration. It is fortified with some of the best ingredients including Sodium Hyaluronate (Hydration Booster), Centella Asiatica Extract (Soothing & Healing), Ceramide 3 (Anti-aging), Sodium Ascorbyl Phosphate (Brightening), and Tocopheryl Acetate (Vitamin E). As much as I liked the Midnight Blue Calming Cream, I liked this cream for its effectiveness as a skin soother and dryness reliever. This cream works amazingly well on top of your tingling exfoliating toners. It calms down the skin to a great level. Above all, the product is Vegan friendly which means it doesn't contain animal ingredients and is not tested on animals as well. It is a unisex product and is suitable for both day and night use.
Pros:
Great Skin Soothing Ingredients.
Vegan Friendly.
Deeply Moisturizing.
Calms skin irritations & redness.
Cons:
Where to buy? Amazon.in | Amazon.com
The Face Shop houses a variety of soothing gels including Bamboo Gel, Aloe Gel, Refreshing Ice Gel, Lotus Gel to name a few. If you have been battling with oily skin issues with every other product breaking you out, then I highly suggest picking any one of these. My favorite pick among them is surely the Jeju Aloe Soothing Gel. The soothing gel is loaded with 99% Aloe Extract which improves skin health. The gel is fast drying and can be also layered upon for intense soothing effects. It relieves sunburns and irritated skin in no time. Over time, the gel helps to fade away fresh acne marks and dark spots. This is because Bamboo Extract is responsible for reducing melanin production. The gel also revives tired skin. The only con I see in this product is the presence of Alcohol. If you overlook that, this is a great product to get.
Pros:
Loaded with 99% Bamboo Extract.
Fast-drying Gel Texture.
Perfect for sunburnt skin.
Super soothing on the skin.
Mildly hydrating with no greasiness.
Fades acne marks over time.
Cost-effective.
Cons:
Where to buy? Amazon.in | Amazon.com
4. Cosrx Advanced Snail 92 All in One Cream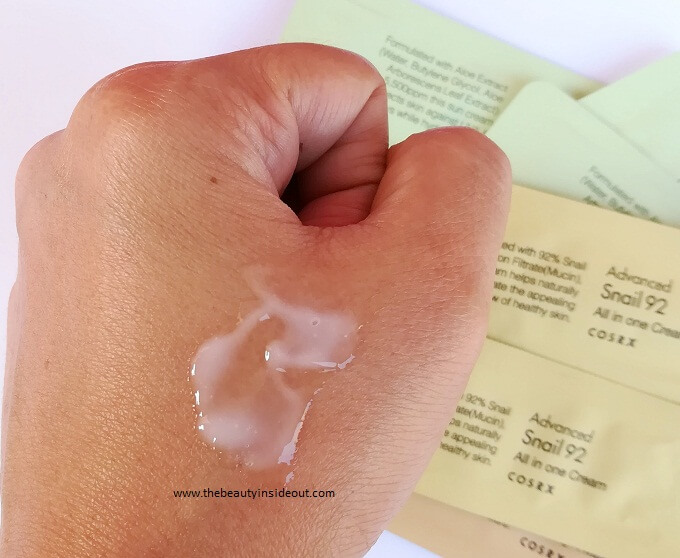 When it comes to Korean Skin Care Products, you will find most brands having an entire Snail Range or at least one Snail based product. Among all Snail products, the Cosrx Snail Mucin Essence is the raved one followed by this Advanced Snail 92 All in One Cream. Cosrx is trusted for its use of simple and minimal ingredients. It is also Cruelty-Free. Yeah, it contains Snail Mucin which they assure is collected in an ethical way.
The Cream has a gel-like gooey consistency that goes on translucent on the skin. It is not at all sticky or greasy and soaks into the skin within seconds. Its moisturizing ability is sufficient for someone with oily and combination skin types. Dry skin types will need something more. The Cream contains 92% Snail Secretion Filtrate which is responsible for improving overall skin health. It repairs damaged skin, improves texture, reduces the appearance of fine lines & wrinkles, and also suppresses acne breakouts. Just as its name, it's an all-in-one Cream.
Pros:
Non-greasy & Lightweight on the skin.
Fragrance-Free plus doesn't smell anything at all.
Suits all skin types.
Calms irritations & Repairs damaged skin.
Makes you wake up with extremely soft skin.
Cons:
Dry Skin Types cannot use it as a standalone product.
Where to buy? Amazon.in | Amazon.com
5. I'm From Vitamin Tree Water Gel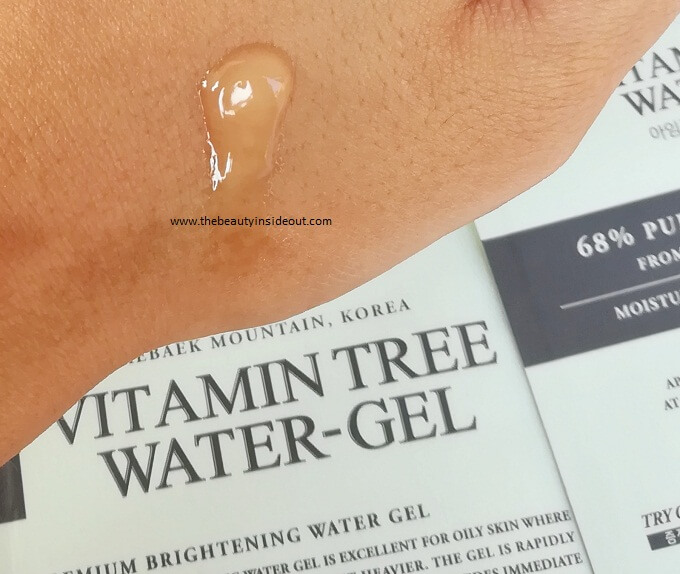 I'm from is yet another Korean brand for making products with clean and minimal ingredients. The brand lists the origin & even the farm name where the ingredients are harvested which is attractive but the prices aren't. These are super expensive, so if you are into luxury skincare you might like this. The Vitamin Tree Water Gel contains 72.39 % of Pure Vitamin Leaf Tea. The product is certified by FDA for its whitening function in which it transforms your skin to make it appear brighter and more clear.
The gel product is slightly thicker than your usual aloe gels and gets absorbed rapidly. The cooling sensation of the gel calms redness and irritations quickly. Its first ingredient Sea Buckthorn has AHA-like capabilities hence it is ideal to use at night time. This premium water gel is one of the Best Korean Moisturizers For Oily Acne Prone Skin. While it can be used by other skin types with layering your skincare products.
Pros:
Minimal Clean Ingredients.
Lightweight & Ultra-comfortable
Has skin brightening components.
Optimal oily, sensitive & dull skin.
Cons:
Where to buy? Amazon.in | Amazon.com
6. Belief The True Moisturizing Bomb
Belief The True Moisturizing Bomb has been raved by a lot of dry skin beauties and is also one of the Best Selling Korean Skin Care Products. This is a simple comforting moisturizing cream that intensely hydrates the skin leaving it smooth, supple, and deeply nourishing. The Moisturizing Bomb is targeted for dryness, loss of firmness, and elasticity. The formula contains a blend of Apothecary Herbs which includes comfrey leaf, a powerful hydrating agent.
Although the ingredient list is pretty long, it is free of parabens, sulfates, phthalates, mineral oil, petrolatum, synthetic dyes, preservatives, and animal-origin ingredients. The Cream is free of synthetic fragrance but is not fragrance-free. It has a citrusy scent to it which is a result of a natural extract used in it. It has a cream texture often related to Kiehl's Ultra Facial Cream. The cream bursts your skin with moisture and keeps it plush and bouncy hours together. Ideally, this moisture bomb is one of the Best Korean Moisturizer For Dry skin type. Oily skin types – curious to try this Bomb product, check out their Aqua Bomb version.
Pros:
Blended with Apothecary Herbs.
Free of harsh chemicals.
Intensely hydrating.
Makes skin ultra-soft and bouncy.
Perfect for dry skin types.
Cons:
Expensive.
Citrus fragrance may not be liked by sensitive skin.
Where to buy? Amazon.in | Amazon.com
That's a wrap for now. I hope you found this post somehow helpful. I will try to update the list as and when I come across and try some Best Korean Moisturizer For Glowing Skin in the market. So keep subscribed to the blog.