Itchy red skin, annoying white flakes, and a strong want to constantly scratch your head – we know that's the real nightmare! But no worries! Take a look at what we have – Ketoconazole! Yes, a Ketoconazole Shampoo is excellent for those with stubborn dandruff and its related problems.
Disclaimer: This post contains affiliate links. When you buy through our links, we may earn a small commission at no extra cost to you.
What exactly is Ketoconazole?
It is an anti-fungal agent (more like your scalp savior)
Basically, it eradicates the fungus responsible for dandruff. It captures the fungal enzyme and stops it from exchanging undesirable elements from the cellular membrane and destroying the fungus' chances of survival. This essentially prevents itching caused by dandruff and dandruff-related problems on your scalp.
Ketoconazole Shampoo Benefits
Ketoconazole helps deal with:
Itchiness
Athlete's foot
Sweat rash (intertrigo)
Dandruff
Seborrhoeic dermatitis
Pityriasis versicolor
You get Ketoconazole in pills, shampoo, lotion, dusting powder, soap, and ointments. But we'll be looking at ketoconazole-containing shampoos here.
Ketoconazole Shampoo Side Effects
It's generally safe to use ketoconazole in shampoos. The only adverse effects, for some, however, would be hair dryness and red, irritated skin. In some cases, excessive Ketoconazole use might result in severe dryness, hair discoloration, and irregular hair texture.
But, as long as you follow the instructions on the product, you can use these safely
How to use Ketoconazole Shampoo?
Shake the bottle.
Pour the shampoo.
Apply it to your scalp/ skin.
Massage for a bit
Let it rest for 5 minutes
Thoroughly rinse it off
Also, be a little patient! For different types of scalps, shampoos work differently. Some people see less dandruff after just one wash, while others must wait two to three weeks. A shampoo with a higher concentration of ketoconazole won't be any different than one with a lower percentage; the formulation is what counts. In order to avoid any irritation, choose carefully and perform a patch test. Furthermore, using these shampoos frequently or on a daily basis is not recommended. You should ideally use these once or twice per week.
Here, we'll discuss shampoos that contain ketoconazole to treat scalp infections and dandruff. If you suffer from one of the aforementioned conditions, you can use any of these shampoos on other areas of the body (this is just a suggestion; it's not a medical claim).
Best Ketoconazole Shampoo For Dandruff
1. Keraglo AD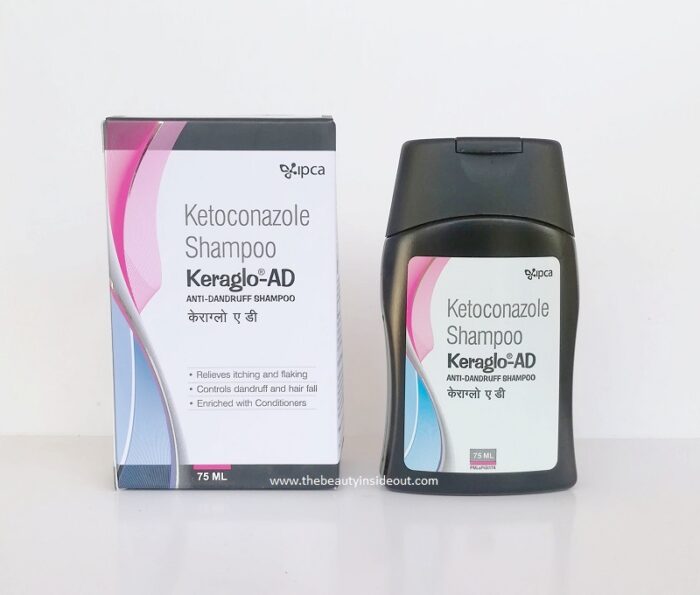 This one is my personal favorite. The shampoo is gentle on the scalp even though it contains 2% Ketoconazole. It effectively removes dandruff without any irritation or dryness that most Ketoconozole Shampoos have. Keraglo AD is recommended for treating dandruff and other fungal-infected skin conditions like seborrheic dermatitis. People with sensitive, irritable scalps can absolutely take this into consideration. It is one of the most gentle shampoos containing Ketoconazole. (Read Full Review: Keraglo AD Shampoo)
Price*: ₹350 for 75ml
*price at the time of publishing
2. Salisia KT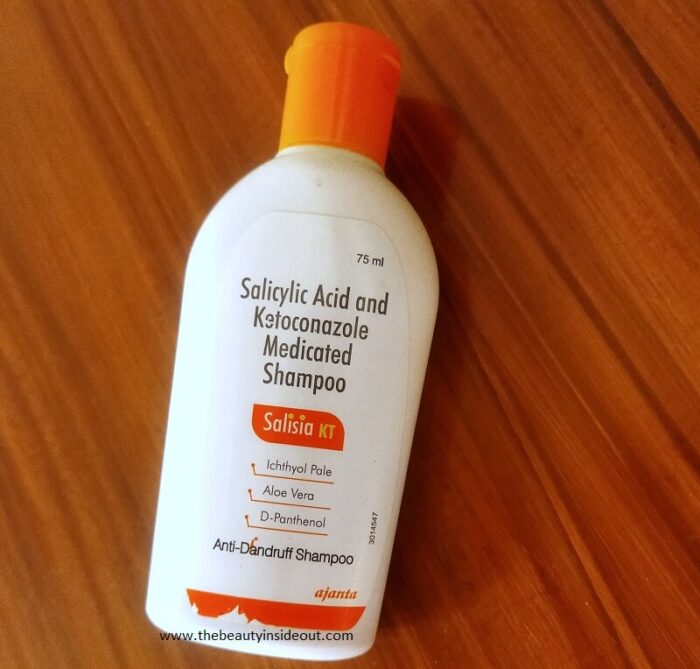 Salisia KT contains 2% Salicylic Acid and 2% Ketoconazole making it the optimum scalp treatment for dandruff. While Ketoconazole attacks the fungi that cause dandruff, Salicylic Acid exfoliates the top layer of skin to leave a clean scalp. This is an excellent medicated anti-dandruff shampoo recommended by dermatologists. The shampoo isn't overly drying. Actually, each application, somehow makes your locks glossier. (Read Full Review: Salisia KT Shampoo)
Price*: ₹296 for 75ml
*price at the time of publishing
3. Bodywise Anti-Dandruff Ketoconazole Shampoo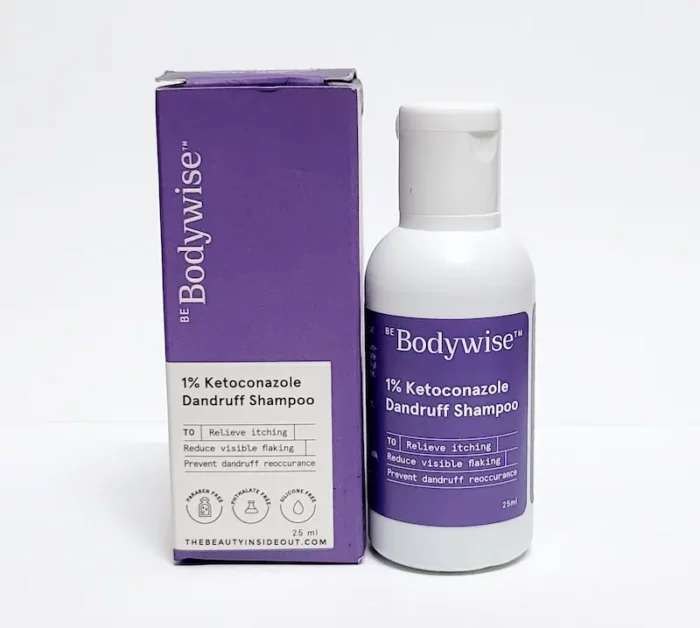 Bodywise has undoubtedly produced some high-quality products. This one contains both Salicylic acid and Ketoconazole. Again, a fantastic mix to address scalp problems. It removes any build-up while assisting in Dandruff removal. This would also make a fantastic preventive shampoo, the kind you use to keep build-up and dandruff at bay. And sure, it is devoid of parabens.
Price*: ₹359 for 150ml
*price at the time of publishing
4. Scalpe Plus Expert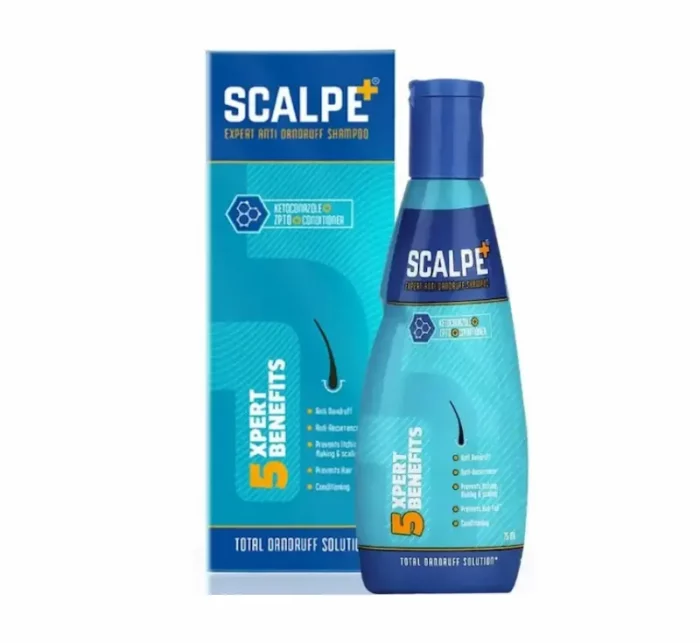 A lot of people pick this one. Along with moisturizing hair, it is incredibly helpful in curing dandruff. It contains ingredients that assist in removing dandruff and cleansing the scalp while also nourishing the hair for a healthy growth cycle. It comprises 2% Ketoconazole together with 1% Zinc Pyrithione Topical (ZPTO). We are well aware of Zinc Pyrithione's capacity to completely eradicate a fungus-related ailment. Additionally, it works wonders in the treatment of seborrheic dermatitis. The shampoo is beneficial for minimizing hair loss caused by breaking since it repairs the hair shaft. With regular use, the hair also becomes softer and shinier.
Price*: ₹399 for 75ml
*price at the time of publishing
5. Ketomac Shampoo
This product works particularly well to treat fungal infections like dandruff and seborrheic dermatitis. It has 2% Ketoconazole, which is extremely efficient in fighting Infectious germs and fungi. It effectively and quickly gets rid of dandruff. It's one of the most affordable Ketoconazole Shampoos in India
Price*: ₹216 for 110ml
*price at the time of publishing
6. Ketozest Antidandruff Shampoo
Innovative Pharma's Ketozest is enhanced with mint, neem, and pro-vitamin B5. Additionally, this product is free of sodium chloride, urea, and parabens for those of you who like to take extra precautions. It is even pH balanced. While thoroughly cleaning the scalp, it will undoubtedly treat any itching and dandruff. And, it conditions your hair, preventing dryness after washing, resulting in softer hair.
Price*: ₹245 for 100ml
*price at the time of publishing
7. Cipla Dandfree 2%
Due to their innovative and successful products, Cipla is now a well-known brand in the pharmaceutical industry. Their Antidandruff shampoo is also well-received by users. While we are unable to comment on the advantages of the other ingredients because they are not specified, it does contain ketoconazole, which fights the fungus and yeast that cause dandruff. Overall, it makes for an effective anti-dandruff shampoo.
Price*: ₹240 for 100ml
*price at the time of publishing
8. Nizoral AD
This is one of the Best Ketoconazole Shampoos that is widely popular worldwide. People who have used Nizoral claim to have successfully eliminated their dandruff after just one application. The reason for this appreciation is the efficient formulation that contains 1% ketoconazole.
In a few washes, it eliminates dandruff and reduces flakiness and irritation. It also helps in treating masked acne and fungal acne. This is also applicable to colored hair. Even the smell is pleasant. (Maybe this explains why it is so popular?)
The majority of these are over-the-counter products, you can probably purchase them at any local drugstore. So hurry over there and take your pick. No more of the dandruff nightmare!