Disclaimer: Aziderm is a Schedule H Drug (prescription product) and should be used only after consulting a doctor. This review is for informational purposes only.
Affordable Skincare has always been my forte. In other words, you can say that I truly believe you don't have to buy Paula's Choice for the chok chok skin. That's when pharmaceutical brands come to play. They are truly affordable and available in every chemist shop. You can say they are the underrated little gems tucked hidden in India. So here we are once again with such a product. Read on to know my experience with Aziderm 10 Gel.
Product Description:
Aziderm Azelaic Acid Gel 10 is a topical medicine containing azelaic acid as its active ingredient. The gel is used in the treatment of acne to kill acne-causing bacteria. Additionally, it relieves acne-associated symptoms such as lumps, redness, and inflammation.
Ingredients:
Azelaic Acid 10% w/w in a gel base.
How to use Aziderm Azelaic Acid Gel 10?
I use it after double cleansing, on freshly cleaned damp skin, and follow it with a heavy moisturizer. I don't particularly use any toner in my routine.
Azelaic Acid Gel can be used in AM and/or PM. I prefer to use it only in my PM routine, although azelaic acid doesn't cause sun sensitivity.
Price: Rs. 212 for 30 gms
Aziderm Azelaic Acid Gel Review
Packaging: The Aziderm Azelaic Acid Gel comes in a small tube-like packaging which is similar to many topical creams on the market. This is a squeeze-type tube that can dispense more product than you need if you are not careful. Other than this I like this packaging as this doesn't take up a lot of space in my vanity and can be good to take for travel.
Texture: The Azelaic Acid Gel has a white-colored gel-like formula that sinks into the skin like nobody's business. It leaves no residue of greasy or heavy feeling. I have used some expensive azelaic acid formulas in the past and I must say I keep coming back to this one as I love this formulation.
Fragrance: It does have some kind of floral medicinal scent. It doesn't bother me much as it goes away within a minute of application. But if you have very sensitive skin you might want to patch test the product beforehand.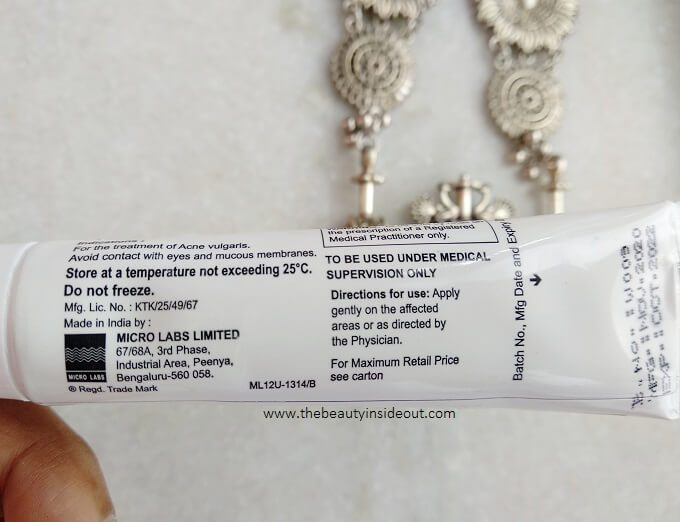 My Experience:
I started using Aziderm when I had a sudden bout of acne breakouts from using one of the Best Gel Based Sunscreen For Oily Skin. Well, I'm talking about Biore Sunscreen. Anyways, coming to Aziderm, I have to say, this impressed me so much that now I have two more extras in my hand. First, looking at the claims, it calmed down my acne and redness without any purging. After using one tube my skin looked more even-toned and smooth. It almost feels like I have come from an expensive facial session. The redness is almost gone and I can feel the whiteheads fading from the chin area.
As far as I know, azelaic acid doesn't make our skin photosensitive unlike other actives but it does give a very subtle exfoliation. So it's a win-win situation for me. Also, a keynote to add, my best friend's very oily skin got normal after using this diligently. Just like every product, this has its ups and downs, I must say when I use this in the morning on damp skin (as this doesn't cause photosensitivity and I use sunscreen) my skin feels slightly irritated like it doesn't go well with my two sunscreens so it's better one use this only at night.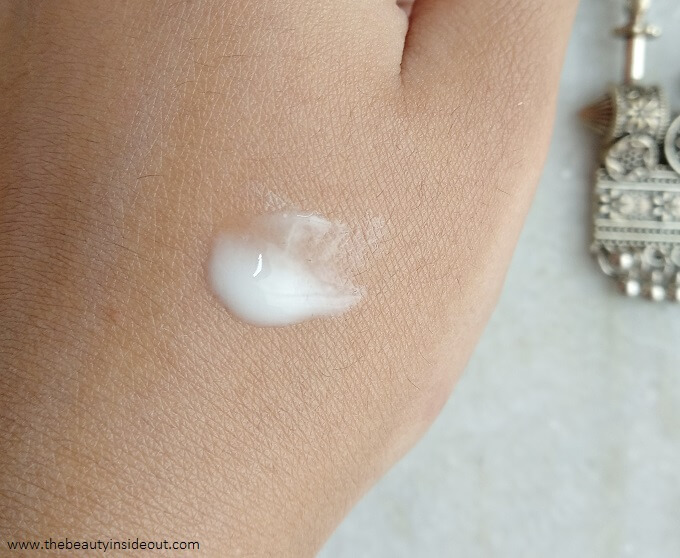 Pros:
Budget-friendly pricing.
Gel formula sinks in quickly.
It doesn't leave the skin greasy or oily.
Works on active as well as blind acne.
Improves skin texture and makes it super smooth.
Evens out skin tone.
Subtle exfoliating can be seen.
Oil controlling to some extent.
Cons:
Doesn't do much for hyperpigmentation.
Irritated my skin when used in the morning.
Rating: 4.5/5
Would I repurchase it? Yes, it's a tremendous azelaic acid gel that clears oily skin problems like a pro. But strictly use it after consulting your dermatologist as it's a prescription product.
What do you think of the Aziderm Azelaic Acid Gel? Have you tried it?