Aroma Essentials Shea Moist is probably my fifth or sixth product from the brand. I bought them last December during one of the sales and have finished all of them long back. This is a long pending post, so let's quickly jump into the review without much talks.
About Aroma Essentials Shea Moist Moisturizer:
Functions: Prevents moisture loss and keeps skin healthy
Ingredients: Shea Butter, Aloe Vera
Skin Type: Normal Skin
Usage Directions: Wash face with cleanser, apply liberally all over the face and massage until its absorbed.
Price: 250 INR
Shelf Life: 6 months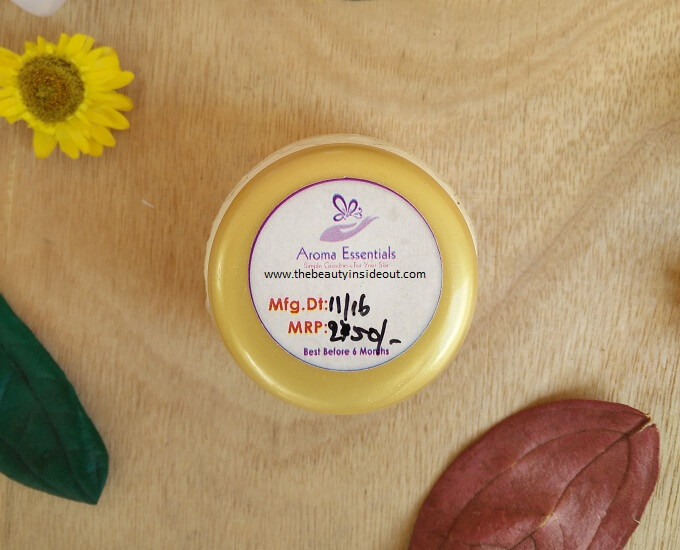 My take on Aroma Essentials Shea Moist Moisturizer:
Aroma Essentials Shea Moist Moisturizer comes in a plastic tub with a screw type lid. It has an inner enclosing to secure the product further from spilling. Since it's a tub, there is an issue with the hygiene factor. Apart from that, the packaging is fuss-free, very handy and travel friendly.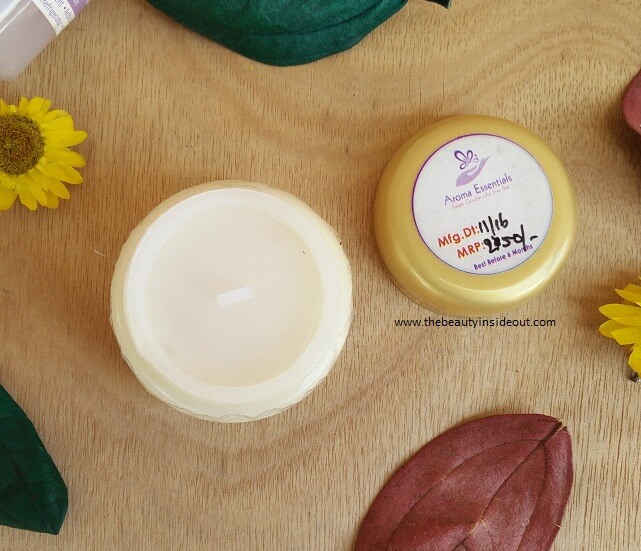 Like most Aroma Essentials products, this moisturizer too had the scent of essential oils. This one particularly smells like Chamomile Essential Oil. People sensitive to strong fragrances might not prefer it. For me, it was not bothersome, rather I felt it to be calming.
Aroma Essentials Shea Moist is off-white in color on the tub and goes on transparent on the skin. The consistency is that of a gel cream, blends into the skin so effortlessly. It takes less than a minute for the product to be applied and get absorbed into the skin.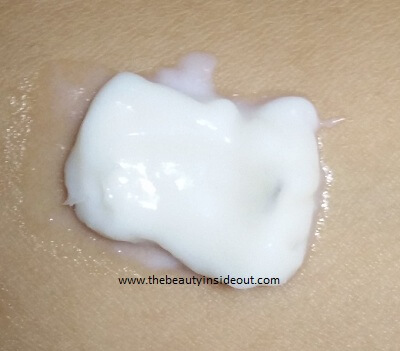 I used this during the last winter when my skin wasn't that oily and this gel cream excellently moisturized my skin without any heaviness or stickiness. It worked beautifully to restore the lost moisture from cleansing my face with harsh cleansers.
Though this is a lightweight moisturizer, when I used on days when the weather was humid, my skin perspired faster and melted this moisturizer. But yeah, this product is not meant for my skin type and is best suited for normal skin types as per their claims, which I agree as well. So oily skin types might find the Shea Moist to be heavy and dry skin types might not be satisfied with it's moisturizing ability. Nevertheless, on my oily skin, it worked fine as a day cream during colder days as well as a night cream during all seasons. Most of all, I didn't face any new acne/pimple as a result of using this. The ingredients Shea Butter and Aloe Vera both are non-comedogenic, so acne prone skin types can very well use this without any fear of new breakouts.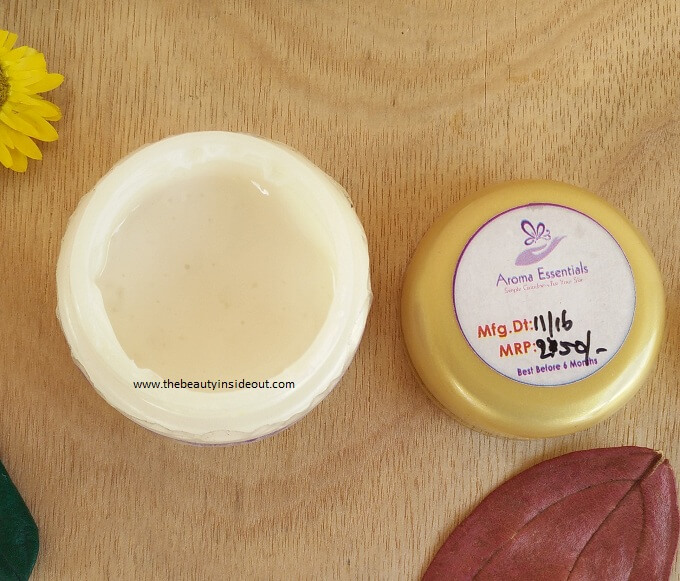 Overall, I would say Aroma Essentials Shea Moist is a nice everyday moisturizer that does its job of providing moisture to the skin without any harmful side effects. It is made in smaller batches without the use of chemicals, so one could use it without any second thoughts.
Pros:
Made using finest natural ingredients.
Light weight gel texture that gets absorbed quickly.
Hydrates and Moisturizes skin adequately.
Causes no skin irritation or breakouts.
Suitable for normal skin types.
Not tested on animals.
Cons:
Packaging could have been better.
No full ingredient list on the packaging.
Strong fragrance might not be liked by everyone.
Must be refrigerated.
Rating: 4/5
Recommendation: Yes, if you have normal skin.
I hope you find this review on Aroma Essentials Shea Moist helpful. Have you tried this product? Share your thoughts.
Also check out
Until next time,
Stay Beautiful♥