It's just the beginning of April and the sun is scorching crazily like there's no tomorrow in my place. I can't imagine how hot it's going to be in the month of May which is supposedly the hotter month every year. With all the heat, perspiration, and stickiness, saving ourselves from the effects of the hot weather and protecting our skin is really hard. I solely rely on water for all my summer skincare issues wherein I increase my water intake as we are prone to get dehydrated soon this time of the year; and I pick up products to keep my skin hydrated, one of them is facial mists. They are a savior for my skin. I love to make my own mists as they are super easy to make and the cooling effect it gives is truly what I need after a hot sunny day. Today I would like to share some Hydrating Face Mist DIY Sprays that you can try to cool your skin.
6 Best Hydrating Face Mist DIY

Sprays
1. Rice Water Face Mist
Chinese and Japanese Women love this face mist. If you don't know, Rice water is a natural beautifying ingredient that is enriched with loads of Vitamins and minerals. It helps to tone, refresh, soothe, tighten and brighten skin. It also visibly shrinks large pores. So why not try it.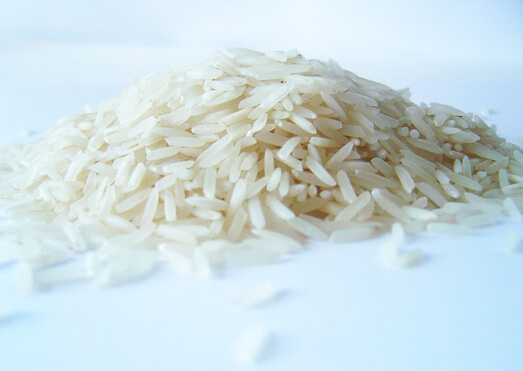 Ingredients required:
1 cup unboiled raw organic rice
3 cups pure distilled water
How to prepare:
Wash the raw rice in normal water once, just like you wash them before cooking.
Then add warm water to the cleaned rice and keep it aside in a bowl for 30 minutes.
Occasionally stir lightly and once the rice water turns slightly cloudy, strain the rice from the water.
Your rice water mist is ready.
Pour it into a spray bottle and keep it in the refrigerator.
Spritz whenever you want refreshment.
2. DIY Face Mist with Cucumber
I love using cucumbers mists as much as I love eating them. They are so refreshing and reinvigorating to my skin. Cucumbers high in water content soothe skin irritation and reduce swelling in no time, that's why its widely used for under-eye puffiness.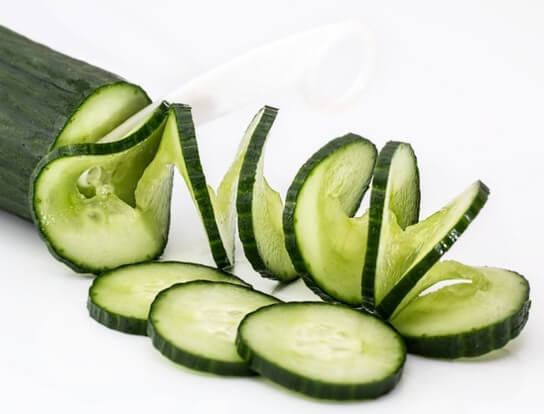 Ingredients required:
1 medium-sized cucumber
¼ cup pure water
How to prepare:
To make the cucumber mist, peel the cucumber, and cut them into pieces.
Transfer the cucumber to a pan and add water.
Boil it on low flame for 8-10 minutes.
Once done, cool them for some time and churn them for 15 seconds, and finally sieve out the cucumber juice.
Your cucumber mist is ready.
3. DIY Face Mist with Rose Water
Most probably everyone would have used rose waters. But many store-bought rose waters are just plain water with few drops of rose oil. It's always best to make your own rose water mist or go for reputed brands like Kama Ayurveda which uses a steam distillation process. Rose Water is a natural astringent so it has the ability to shrink pores and tighten skin. Also, the natural fragrance of it is so refreshing.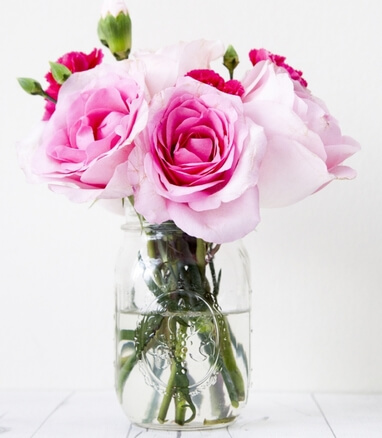 Ingredients required:
A handful of Organic Rose Petals
1 cup distilled water.
How to prepare:
There are two ways in which you can make rose water at home.
Either soak the petals in water overnight or boil the petals in water for 15 minutes on low flame.
In both ways, the nutrients in rose petals get diffused into the water.
Just remove the rose petals using a strainer and your homemade rose water is ready.
You can also add a few drops of evening primrose oil to the rose water to instantly wake up your tired face.
4. DIY Face Mist with Witch Hazel
Fresh coconut water is wonderful for your skin as it treats dehydration, detoxifies the skin, and removes suntan. Along with witch hazel, it calms skin irritation and this makes it the most hydrating one among all other Homemade Hydrating Face Mist Sprays listed here.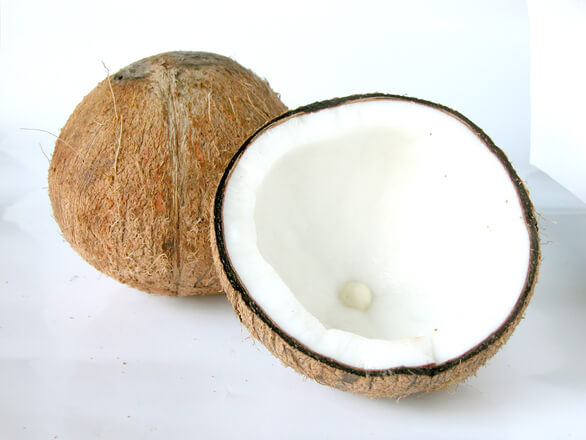 Ingredients required:
½ cup Coconut Water
½ cup Rose Water
¼ cup Witch Hazel (Buy all Natural Witch Hazel from Amazon.com)
How to prepare:
Just mix the above ingredients in a spray bottle and store it in the refrigerator.
That's it.
5. DIY Face Mist with Glycerin
The benefits of Glycerin for your skin are completely underrated. Glycerin is a powerful humectant that keeps your skin hydrated and radiant. It has a zero comedogenic factor, so acne-prone skin types can use it with no worries. Also, it has a natural cooling effect that is sure going to soothe your sunburnt skin.
Ingredients required:
1 cup Distilled water
½ cup Glycerin ( I suggest NOW Solutions Vegetable Glycerin, available online at Amazon.com )
Geranium Essential Oil
How to prepare:
Mix everything and store it in the refrigerator.
Spritz whenever you want for an instant boost of hydration to your skin.
6. DIY Face Mist with Green Tea
Green Tea is a great antioxidant that fights free radicals and removes toxins from your skin. The green tea mist doubles up as an anti-aging facial mist and is very well suitable for oily acne-prone skin.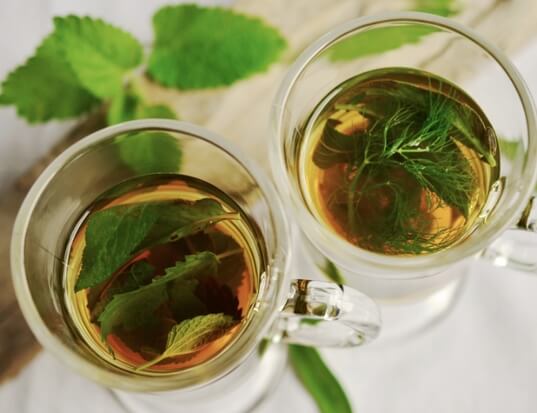 Ingredients required:
2 bags of Green Tea
1 cup Distilled Water
Tree Tea Essential Oil (Buy the Best Seller Tea Tree Oil from Amazon.com)
How to prepare:
To make green tea mist, you can either add green tea leaves or tear open a green tea bag and add them to boiling water.
Let it brew for some time.
Once the necessary concoction is reached, let it cool and strain the green tea leaves.
Add a few drops of tree tea essential oil and store it in a spray bottle in the refrigerator.
So that's it all. Try these Hydrating Face Mist DIY Sprays and let me know which one worked for you.