Not going to lie I am a big fan of tone-up creams. It's true with brown skin finding tone-up creams can be a little tricky but when you find one it's going to make your life so easy. In hot and humid summer I tend to use tone-up creams instead of foundation and concealer to let my skin breathe. I like how they even out one's skin giving a brightening effect that lasts longer than most foundations. Tone-up creams usually take no time in blending with zero tools and give a soft blurring effect. Today I am going to talk about SNP Peptaronic Tone Up Cream and my thoughts are very concerning. If you want to find out why then please keep reading.
Product Description:
SNP Prep Natural Tone Up Cream is a cream with skincare benefits that will give you a blurring look without making your skin extra oily and textured. This pale pink version with kaolin clay is formulated with next-level soothing technology to calm down irritated and heated skin.
Ingredients: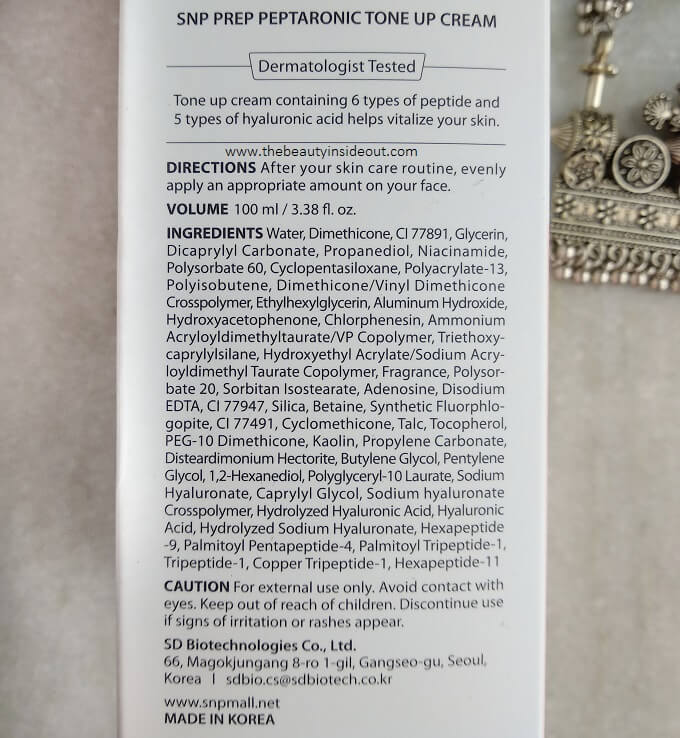 Price: Rs.750 for 100ml.
Where to buy it?
SNP Peptaronic Tone Up Cream Review
Packaging: The tone-up cream comes in a beautiful white and pink squeezy tube which looks very cute like other Korean products. This particular packaging is very good for traveling.
Texture: The SNP Peptaronic Tone Up Cream has a very clay-like cloggy texture which is difficult to spread. It has a pink tint to it which is supposed to give you a brightening look.
Fragrance: It has an overpowering floral scent to it which doesn't go away even after 5-6 hours of wearing. It made my head hurt and my eyes burn.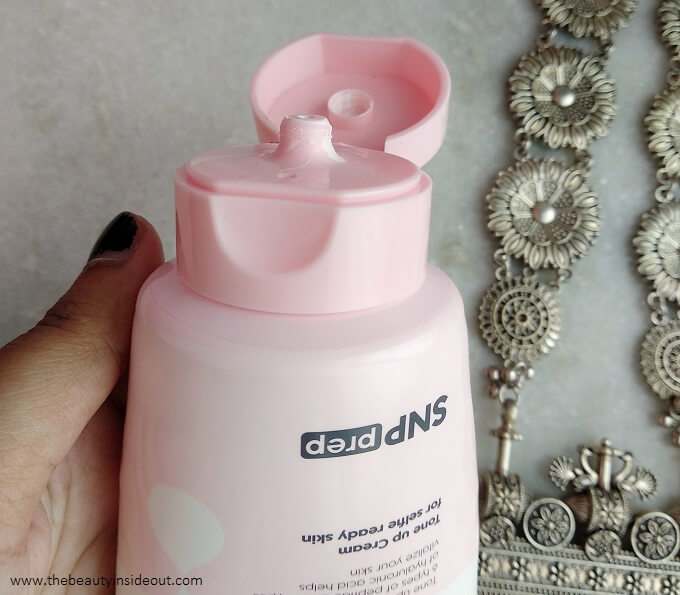 Efficiency: The SNP Peptaronic Tone Up Cream gives a horrible white cast to the face like a mineral sunscreen and the horrible matte texture is going to suck all the moisture out of your face. The first time I put it on, it made me break out and left me with irritated itchy skin. After that, I tried using it with heavy moisturizer so that I don't waste the product but it looked so patchy. My face looked red and bumpy after using this. Using it under makeup is the worst decision one can make. It pills under makeup and made my base go cakey even though I used a dewy foundation. Honestly, this tone-up cream does the opposite of toning, it makes your skin dull and dehydrated. Obviously, I am not a fan of this product.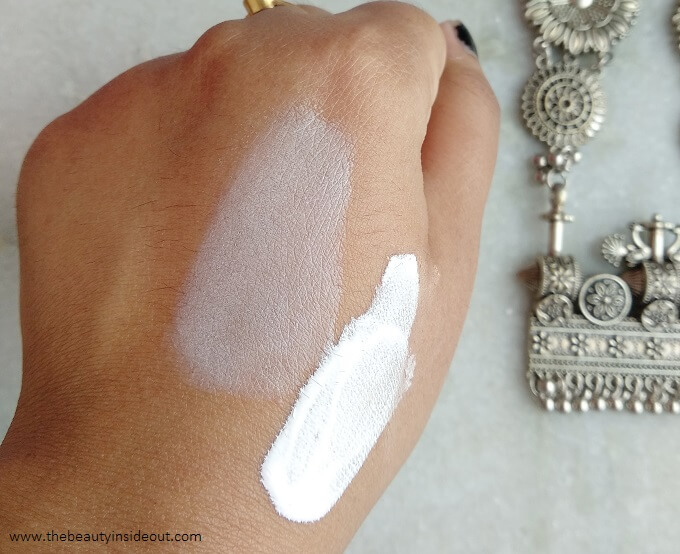 Pros:
I can't even find any pros with this product.
Cons:
Gives white cast more than sunscreens.
Very matte to the level it makes skin taut.
Doesn't do any tone up.
Doesn't perform under makeup.
Broke me out.
Rating: 0/5
Would I recommend it? No, I am not recommending this product