First impression is the best impression they say, but creating that long lasting impression requires a great face and a glowing, healthy skin. The outer covering layer of our body- the skin is the largest and the most delicate organ. Taking the right steps to maintain its health and elasticity is a very important factor in making you look young, beautiful and healthy.
Since the skin is an organ that is outside our body and is directly in touch with the external environment, it is prone to getting affected by many factors like pollution, heat, sun and many chemicals that comes in contact with it. In order to protect our skin from such complications, we can exercise various precautions such as using the right sunscreen, covering your face with a cloth, using soaps that are less harsh on your skin, etc. You can also buy a lot of stuff like scarfs, soaps or sunscreens online from Myntra, Amazon, etc. as well as from shops to protect your skin from the harsh rays of sun.
TIPS TO KEEP YOUR SKIN HEALTHY
1.Drink loads of Water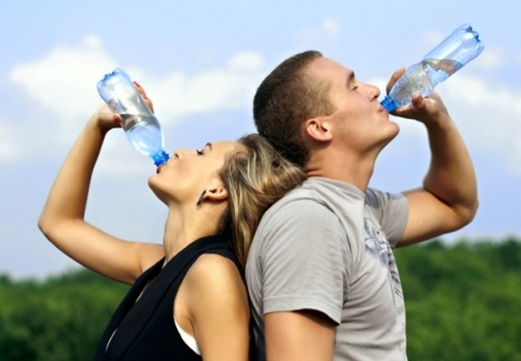 As we all know, the human body is 70% water. Water is one of the most important sources to all the essential nutrients required by our body. The skin is one such organ that needs water in order to maintain it's elasticity and stay hydrated.
Water, also acts as a great cleanser as it flushes out all the unwanted toxins that accumulate within our body and it also unclogs the dirt accumulated in the pores of our due to pollution through sweat.
As recommended by health professionals through various researches, it is advisable to drink eight glasses or up to two litres of water everyday in order to keep your system clean.
For those who think drinking just water is plain boring, you can easily make your drink more interesting and nutritious by squeezing lemon and adding honey to it. Add some ginger to your water, bring to simmer and mix honey with it, drink this every day in an empty stomach and feel rejuvenated for the rest of the day.
2.Use Scarf to cover your skin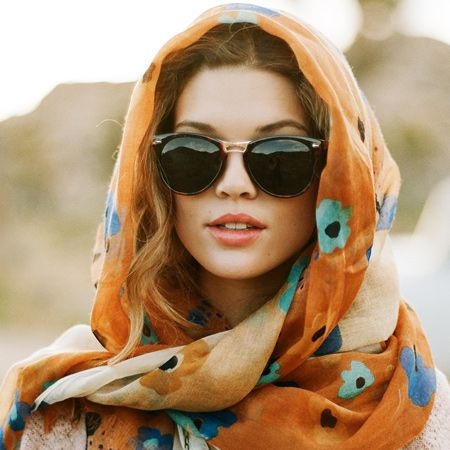 One of the best options to protect your skin from dust particles, heat and other pollutants is to cover your skin using a scarf. In today's world scarves are being used by a lot of women and men as they are very aesthetically pleasing and also, they provide protection from dirt and bacterial infestation.
The best way to cover yourself completely is to use cotton scarves and gloves for your face and hands respectively. Cotton absorbs heat and significantly reduces the risk of pollutants damaging your skin by blocking them. It is advisable to wear neutral colours like black, white or skin colour so that the heat is absorbed less and also these colours go with almost all clothes.
However one needs to be careful when it comes to the material of the scarves. Try to buy cotton and strictly avoid synthetic as it may damage your skin even more. Make sure the colour in your scarf would not dissolve in your sweat as the chemicals might enter your skin and clog the pores.
3.Appropriate Sunscreen for safety from sun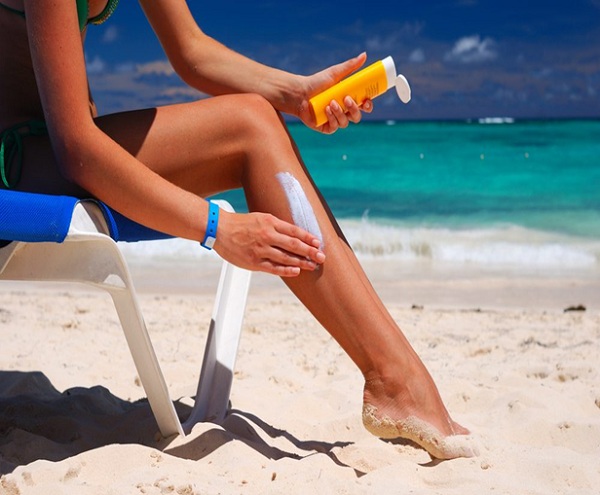 Sunscreens are a very handy and an easy option for people who  like to go in the open and enjoy a good day under the sun. Sunscreens are creams/lotions that can be applied directly on your skin. It offers you protection from the Ultraviolet rays UVA and UVB and it prevents your skin from reddening.
Generally when it comes to sunscreens there are two types of sunscreens. The first type is the physical sunscreen. This sunscreen  helps you block the sun's rays by reflecting and redirecting them away from your skin. The main ingredients in a physical sunscreen would be titanium dioxide and zinc oxide. The second type of sunscreen is the chemical sunscreen. This sunscreen absorbs the harmful radiations and protects your skin. The main ingredients in this sunscreen would be oxybenzone and octinoxate.
Some of the best sunscreens are Lakme Sun Expert UV which has a Sun Protection Factor (SPF) of 50 and costs Rs. 464/-. The Ayur sunscreen SPF 15 which costs Rs.85/- only is one of the best choices for dry and sensitive skins. Also the Lotus Herbal Sandalscreen which is a sunscreen with moisturiser offers you a great matte finish look and is very pocket friendly at Rs.233/-. You can also buy these sunscreens online through various sites like Amazon, flipkart and eBay where they are available at discount prices.
4.Keep it clean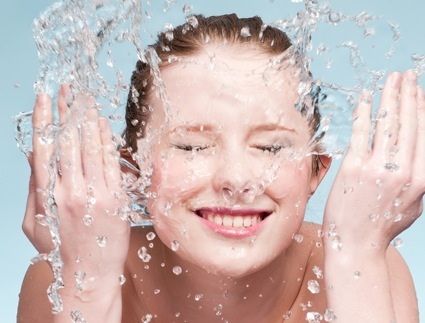 Cleanliness is one of the most important factors in maintaining a healthy skin and protect it from the harsh effects of pollution. Washing your face thoroughly helps you to keep your face clean by removing all the dust and cleaning your pores.
Washing your face with a good face wash and ample water is enough to keep your face hydrated externally. There are many soaps and face wash products that help you in effectively cleaning your skin.
Some of the best face wash products are, Ponds pure white anti pollution face wash. This face wash consists of activated carbon that cleanses your skin at a deeper level. It is also reasonably priced at Rs.200/- and can be purchased for Rs.150/- in Amazon. The Ayush natural fairness saffron face wash is a herbal face wash that contains 16 herbs and special Kumkumadhi herb and it costs Rs.100/-.
5.Consume Vitamin C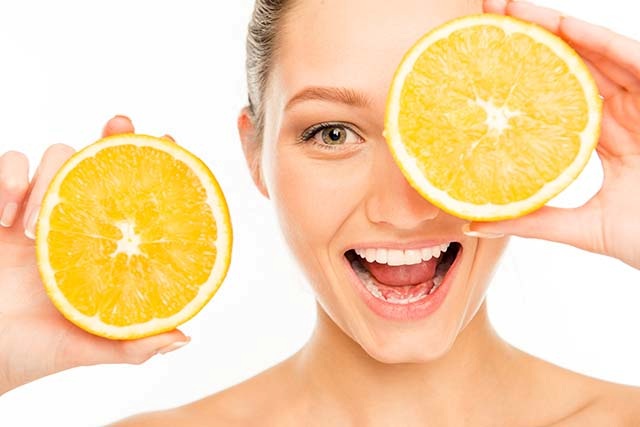 The ascorbic acid which is also commonly known as vitamin C is an important vitamin that is needed by the human body. Found abundantly in nature this vitamin can not be synthesised by the human system.
It acts as an antioxidant that helps in the synthesis of many other antioxidants and it also helps in the synthesis of collagen –  a protein found in the connective tissue that maintains elasticity of the skin. Vitamin C helps you keep your skin young and glowing at any age.
Some of the main sources of vitamin C to our body are guavas, oranges, kiwi fruits, bell pepper, strawberries, brussel sprouts, broccoli, lime juice, etc. The best way to increase the vitamin C supplement to your body is by eating the above-mentioned vegetables and fruits.
There are also a lot of vitamin C serums and creams that can be applied to your skin to protect it from damages caused by pollution. Some of the best brands that contain vitamin C are Dior one essential skin Boosting Super serum, L'occitane immortal precious serum, Lancome Resurface-C Micro Dermabrasion System, etc
6.Moisturize it right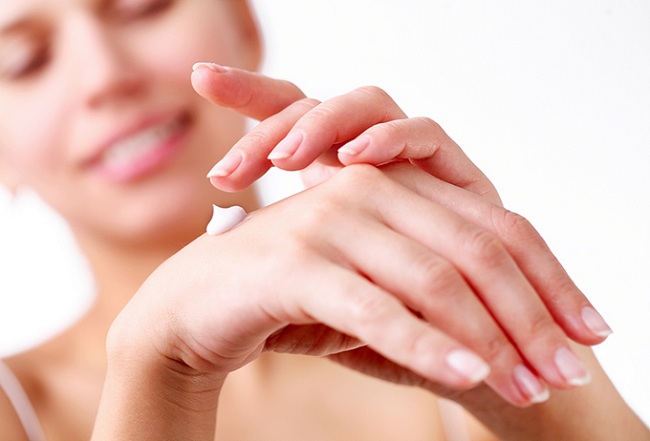 A moisturiser is one of the most essential things needed in order to keep your skin protected. It retains the moisture in your skin and helps you maintain a healthy glow. Pollution can generally cause a lot of dryness and bacterial infection. However, a good moisturiser can help you manage both these problems.
There are many moisturizer creams right now in the market and some of them are Lakme Absolute Skin Gloss Gel Creme, Seba Med Moisturizing Cream, Olay Moisturizing Skin Cream, The Body Shop Vitamin E Moisture Cream.
Out of the many ways to moisturze your skin would be to use the above-mentioned products. The other ways also include using natural moisturizers such as honey, milk,oils, etc. These moisturizers help retain the naturalness of your skin.
With a steady rise in the rate of pollution and the added stress of our quick paced life, taking care of your skin has now indeed become a herculean task. It is of great importance to protect your skin from pollutants as they may end up being harmful to our skin and body.
Given above are a few of the numerous ways through which one can care for and protect their skins. So do take some time from your busy schedule to care for your skin from now.