Plum is an Indian company which is known for its Cruelty-Free Vegan Products. I have tried the Green Tea range before which is quite good but that doesn't do enough for my dry skin but my oily acne-prone skin best friend is loving it. But if you know me well then you know what I always crave for is Hydration, Hydration and Hydration. Today I am going to review Plum E Luminence Deep Moisturizing Cream which has Vitamin E and a good amount of antioxidants, mainly targeted for hydration in dry and dehydrated skin. Keep reading to know more about this product.
Product Description:
For the first time in India the hydrating power of Vitamin  E is packed with great ingredients to give you a bouncy hydrating skin which includes a healthy radiance. Plum E Luminence Deep Moisturizing Cream is specifically for dry and damaged skin.
Ingredients: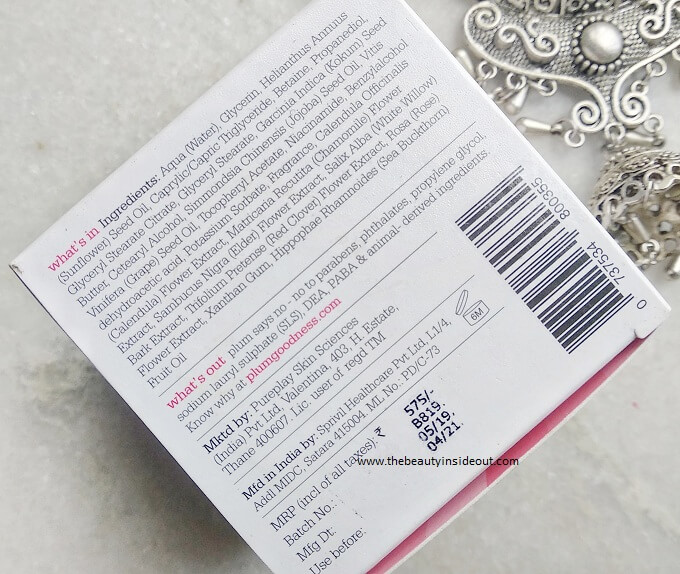 Price: Rs.575 for 50 ml.
Plum E Luminence Deep Moisturizing Cream Review
Packaging: Plum E Luminence Deep Moisturizing Cream comes in a white transparent glass tub packaging which can be degraded, so it is great for the environment. It looks luxurious and heavy. It is not that much convenient for traveling because of the weight. The tub has a white lid to prevent the product from leaking. Somehow the packaging reminds me of the Lotus White Glow Brightening Gel Crème.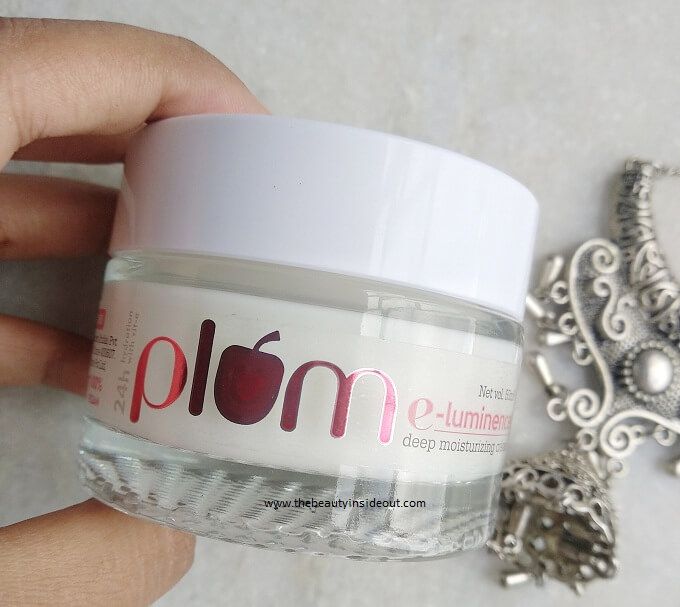 Texture: Plum E Luminence Deep Moisturizing Cream has a thick, white creamy texture that absorbs into the skin very easily, so despite being created for dry and damaged skin, oily skin girls can also use it during cold weather.
Fragrance: It has a mild floral fragrance which goes away after putting the cream on the face. It's nice & pleasant, not the overwhelming types.
How to use: At night after using a gentle face wash, use a toner and then dot the Plum E Luminence Deep Moisturizing Cream all over the face and gently massage it for blood circulation and better results.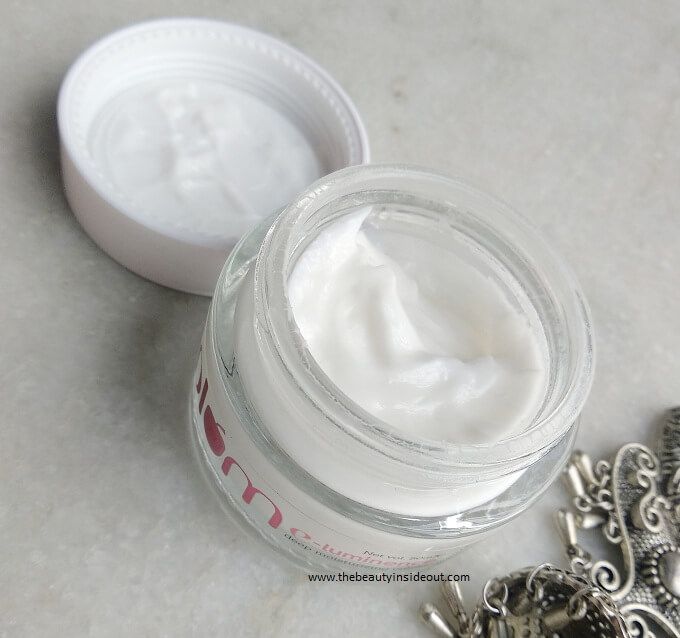 Efficiency: This product is one of my holy grail because it ticks every point of my daily skincare needs. It does give a major hydration boost without feeling greasy. It absorbs into the skin in literally like 30 seconds and leaves no residue. I feel very disturbed when a product stick to my face like oil, which this product doesn't do. Being enriched with Vitamin E, this cream does the job of fading away my hyper-pigmentation spots. It may not be drastic but after using like 3 tubs, it is definitely noticeable so you have to be patient with this in terms of removing spots.
The cream is specifically for night time use so it can be a bit heavy and make your skin look dull if you use it in the morning, particularly on hot & humid days. But I was so amazed by the product's effectiveness I used this in the morning as well. The cream is silicone-free and by any means it didn't clog my pores or broke me out.
If you are using any kind of potent actives like Retinol or Glycolic Acid Products I suggest you to try this product. When we use very potent acids our skin barrier becomes very weak which leads to more breakouts but the presence of 12 phytonutrients in this product helps with strengthening your skin wall and soothe your skin barrier. Sensitive skin girls who have a hard time finding a moisturizer that will not cause any irritation on the skin, this is the one for you. This is Dermatologist Tested, Vegan and Cruelty Free as well.
Plum Products do not have any parabens, sulphate or any kind of harsh products which is definitely a plus point. If are thinking that 50 ml quantity is less for the price you are paying, this jar does last a long time because you only need a little amount.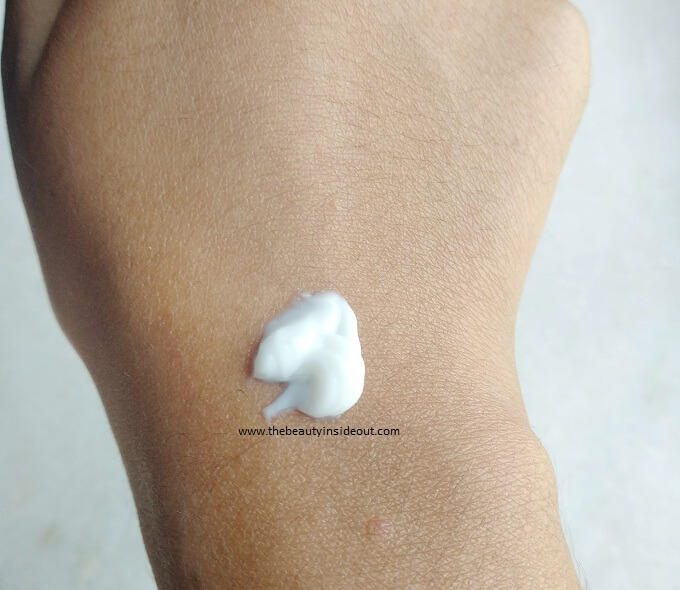 Pros :
Enriched with Vitamin & Phytonutrients.
Lightweight yet moisturizing formula.
Intensely hydrating.
Fades away hyperpigmentation with regular usage.
Good for damaged skin barrier.
Can soothe your skin.
Cruelty-free and Vegan.
Free of parabens, mineral oil, silicone and paraffin.
Cons :
Rating: 5/5
Would I recommend? Yes definitely I think not only dry skin types, but also a variety of skin types can get benefited by this. If dehydrated skin is one of your concern you have to try this. Budget is a relative topic for an individual, try to find a good sale and you are good to go!