Keratin, smoothing and straightening all produce amazing results but come at a high price. Permanent hair damage. Not any longer though! We have a hair-damage-free treatment Nanoplastia now. How is this even plausible?
The heat is damaging. The potent chemical formulations are hazardous. Hair Treatments have both. So, what gives?
Nanoplastia Hair Treatment!
Let's find out what it does now, shall we?
What is Nanoplastia Hair Treatment?
As the name suggests, Nanoplastia is a salon hair treatment that penetrates the hair (at the cellular level) and strengthens and restores hair. As a result, hair becomes straighter, glossier, and smoother than ever before. You can be confident that it's a long-lasting process because hydration and nourishment come from within.
To help the hair from the inside out, the Nanoplastia formulation is rather organic. Collagen and amino acids make up the majority of its composition. Collagen enhances the texture, and functions as an antioxidant, and the amino acids aid in the production of more keratin to enhance the health of the hair.
In other words, it provides all the advantages of a smoothing and keratin treatment without compromising the health of your hair; as it doesn't contain formaldehyde.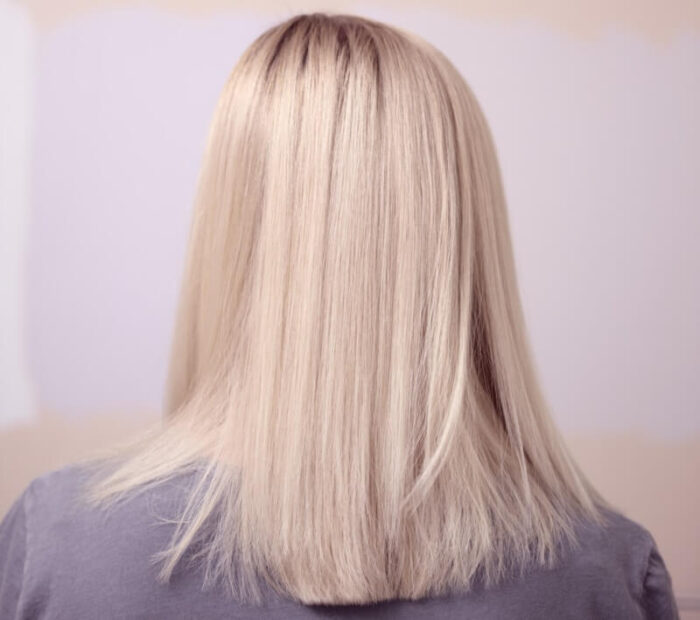 Nanoplastia Procedure:
Hair washing to remove any build-up
Drying hair
Divide hair into small portions
Treat each segment separately
Wait for one and three hours.
Hair rinse
Blow-drying
Hair Straightening
Nanoplastia vs. Keratin
They both seem so similar to one another. Leaving hair that is frizz-free and smooth. And yes; dead straight. So what's all the fuss about Nanoplastia?
Keratin just improves hair's appearance from the surface.
Nanoplastia repairs and enhances it from the inside out.
Keratin treatments are formulated using toxic chemicals.
Nanoplastia consists of mainly organic compounds.
Formaldehyde is a key component of keratin treatment.
Whereas Collagen and amino acids form the base in Nanoplastia Treatment.
After receiving keratin treatment, one must take extra care to preserve the appearance.
No particular care is necessary following Nanoplastia.
Keratin treatment lasts for about 3- 4 months
Nanoplastia lasts for 8–10 months.
Additionally, keratin therapy is well-established in the market.
Nanoplastia is still a relatively new procedure.
Steering clear of Formaldehyde
In order to prevent contamination, formaldehyde is used as a preservative in skincare and hair care products. They are present in water-based products.
Formaldehyde can lead to cancer and is a carcinogen, according to the American Cancer Society. It can also lead to tumours, according to some studies. People typically experience irritation and allergy responses as a result. Additionally, it poses a serious risk to health when inhaled. The toxic gas is released when formaldehyde is heated. Recall how the treatments are heated to take effect. Indeed, breathing that it poses a serious risk. It may result in internal as well as external health problems.
Because it contains no formaldehyde in any form, Nanoplastia is a fantastic alternative. Instead, it uses collagen and amino acids to treat the hair in a safer, healthier manner.
Formaldehyde-free treatments make it possible to get beautiful hair without endangering lives (quite literally).
See more here "Formaldehyde And Formaldehyde-Releasing Preservatives – Safe Cosmetics"
Should you go for it?
Yes! Even without knowing your hair type, I can already tell that this is the right thing for you. It works on all types of hair.
Due to the lack of formaldehyde, it is safe for everyone, even expectant and nursing mothers.
Advantages
Formulated with Ingredients that are organic and safe.
Hair quality is restored at the cellular level.
Hydrates hair and prevents damage.
It adds gloss and smoothness.
Provides you with super-slick, straight hair.
There is no frizz.
No irritating smell during the procedure.
The procedure is completed in a single sitting.
The procedure is not harmful.
There is no special care required post-treatment.
Long-lasting (8-10 months).
Disadvantages:
A lengthy procedure.
Expensive.
Ineffective on really short hair.
Gradual fading of hair colour.
Side Effects
Nanoplastia is a relatively safe procedure if done by professionals.
Nanoplastia Hair Treatment Products
Here are some of the Nanoplastia Hair Treatment Products available in the market.
FLORACTIVE PROFISSIONAL W2
You can have smooth, shining hair thanks to the Plex Technological system, which improves absorption and strengthens hair fibre. This treatment option is quick and effective. The solution is exceptionally safe because it enters the hair cuticles without possibly damaging them. Additionally, this shampoo is created specifically for blonde hair.
Bio Straight Straightening Treatment
The Nanoplastia treatment; Bio Straight, is both uncomplicated and effective. The treatment only uses plants as its base. Additionally to moisturising it, it reconstructs the hair fibre. Resulting in hair that is very smooth, lustrous, and devoid of frizz. Applying it is quite simple, and pre-washing isn't even necessary.
Omega Zero Nanoplastia Black
This treatment boasts a gentle and special formula. Its special recipe is made up of Collagen, Apricot, and Tanino extracts. It leaves hair feeling softer, smoother, and straighter. Additionally, it leaves behind a brilliant sheen. The brand is always introducing the best, most thoroughly studied products.
Floractive W One Premium
It is made up of hydrolysed wheat protein, the unique ozone protein, and coconut oil in addition to the essential amino acids. All of these improve and strengthen the hair fibres, resulting in intracellular healing. It guarantees to leave hair silky and lustrous and 100% straight.
Nanoplastia Hair Treatment Costs
The costs vary from country to country.
India – INR 5000 to INR 10,000
USA- $250 to $800
Central Europe- 350€ to 1000€
Canada -$99 and above
Nanoplastia is for you if you've been seeking something that smoothens, strengthens and straightens hair without harming it. So, go ahead and get the Treatment!