The more I use medical-grade products the more I fall in love with them. They are effective yet affordable and little goes a long way. In fact, my interest in fancy pre-ordered products from foreign countries is almost gone. I've used quite a few products from medical stores but couldn't find anything above 2% niacinamide but then one day skincare god was good to me and I stumbled upon this Melaglow Rich Cream. I talked to my dermatologist friend about it. She told me to go for it and I bought it without a second thought. After 3 months of constant usage, I can finally say I have a well-thought opinion on this depigmentation cream. Read on to know more about this product.
Product Description:
Melaglow Rich Cream is a depigmentation and glow restoring cream for pigmented skin. It works within the deep layers of the skin to improve skin's texture & look.
Melaglow Rich Cream Ingredients:
Actives: Niacinamide 4%, Arbutin 2%, Licorice Extract 0.12%, pTeroWhite.
Other Actives: Kojic Acid Dipalmitate, Soy Isoflavones 40% WS, Ascorbyl Glucoside, Glycolic Acid.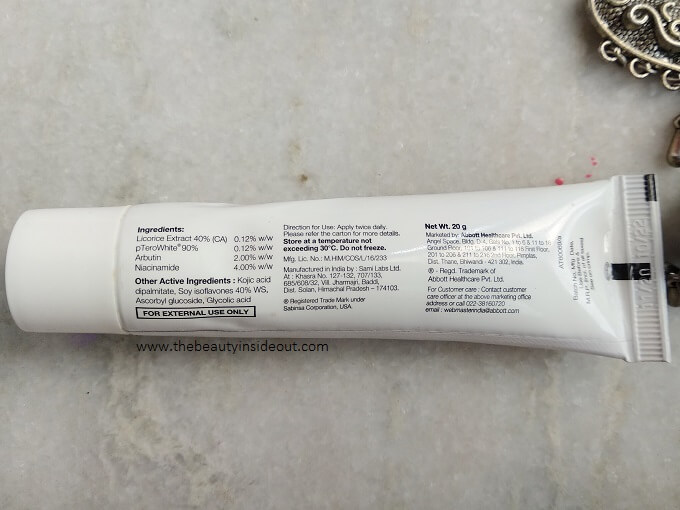 Price: 415 INR for 20 gms.
Melaglow Rich Cream Review:
Packaging: Melaglow Rich Cream comes in a yellow and white tube which basically looks like a medicine. There is nothing extraordinary about that and honestly, I like it that way. It takes very little space in my skincare kit which is also good for traveling.
Texture: Melaglow Rich Cream is a very rich dense cream like the name suggests. It spreads easily on damp skin and gets absorbed within seconds. After absorbing you won't really see the product on the face which is great. I have very dry skin and I use this right after my cleanser so I can feel a little dryness on my cheeks after using this. My sister who has oily skin doesn't feel a thing. So maybe it depends on skin to skin.
Fragrance: It does have a mild floral fragrance that goes away after absorbing into the skin. But I generally prefer my skincare products to be fragrance-free.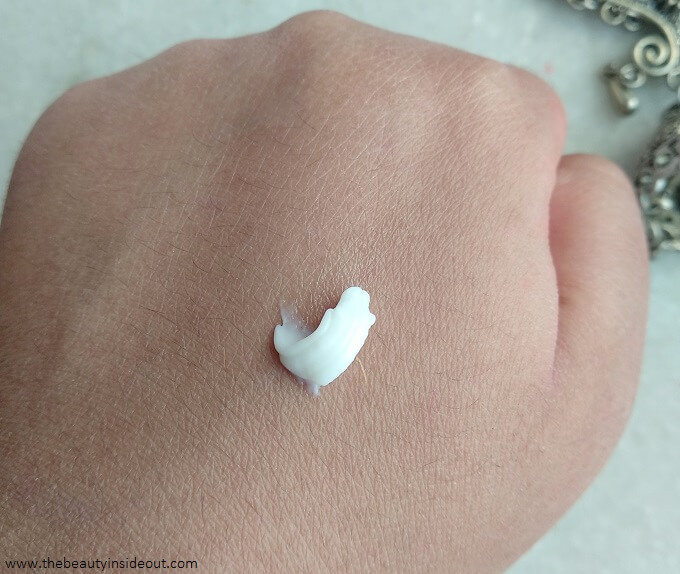 My Experience:
The cream has a spectacular ingredient list when comes to fading PIH (dark marks left behind after a pimple subsides). Licorice to Niacinamide, Kojic acid, and even soy, everything is scientifically proven to work. I have some hyperpigmentation on the cheeks due to bad skincare choices and frequent breakouts. And this cream worked in just 8-9 uses. I saw the PIH fading and a good glow on the skin. I don't use it every day twice like it suggests as it is a very strong product. Particularly it has Glycolic Acid which is a chemical exfoliator and we all know we can't use AHA every day and with all the actives like Arbutin and Kojic Acid, my skin cannot tolerate so much and will become very photosensitive. So keep that in mind. I use this every other day and it works well without damaging my skin barrier. I moisturize a little extra using a good moisturizer when using this just to be safe. My skin honestly hasn't looked better after using this cream. And yes I love this much more than my The Ordinary Arbutin Serum.
Related:
Melaglow Cream Side Effects:
I haven't experienced any side effects, except for some dryness. Some sources say the Melaglow Cream contains Steroids, which may not be safe. Although this is easily available online and over the counter, one should keep in mind that this is a medical-grade prescription product. So it should be used ONLY after consulting your dermatologist or physician. Pregnant and Breastfeeding Women should definitely stay away from this cream considering the number of actives it contains.
Pros:
Works on hyperpigmentation.
Affordable.
Available in most medical stores.
Absorbs really fast.
Great ingredient list.
Cons:
Can be a little drying.
Can damage moisture barrier.
Skin can be photosensitive.
Rating: 4.5/5
Would I recommend it? Yes, I'd recommend it. It worked so well and gave me amazing results that I consider this as one of the Best Cream For Pigmentation and HyperPigmentation.
Have you tried this product? Share your thoughts in the comments section below.