I found it quite interesting when MCaffeine made its launch at first. There wasn't any brand like them, making exclusively caffeine infused products. All their products, I mean ALL of them are made with Caffeine and are marketed in that way too. However, my first stint with their Caffeine Infused Neem Face Wash wasn't really impressive and it occurred to be like every other second product. So when I received this MCaffeine Sea Ferns Sunscreen in my VanityCask Subscription Box, I was least interested in this product and thought 'I will use this sometime later'. But few weeks ago, this caught my attention in my skincare stash and so I happened to use it one day. It was so unexpected. But I liked this sunscreen because the formula was soo good. Keep reading to know more about it.
Product Description:
MCaffeine Sea Ferns Sunscreen with Argan Oil and Calendula is a unique blend that offers protection as well as nourishment to your skin. Designed especially for the outdoors, SPF-30+ provides sun protection.
Special Sea Ferns Extract provides Natural Sun Protection.
Calendula soothes your skin.
Caffeine protects from harmful UV rays and tones the skin

How to use MCaffeine Sea Ferns Sunscreen?
Cleanse the face and neck and gently dab it with a tissue to dry. Take a small amount of sunscreen, dab it on your face and neck and bare body parts and smooth evenly. Wait for 15-20 minutes before stepping out. If you have a dry or sensitive skin, please apply a moisturizer, 10-15 minutes before the sunscreen.
Ingredients:
Licorice Extract, Turmeric Extract, Calendula Extract, Caffeine, Argan Oil, Carbomer, Glycerine, Cream Base, Aqua, Approved Preservatives/Color/Fragrance
Price: 529 INR for 150 ml. Buy HERE
My take on MCaffeine Sea Ferns Sunscreen:
Packaging: The one I have is a sample of 50 ml which comes in a bottle packaging with a screw cap. The sample packaging is kind of failure for me as it becomes tad difficult to take the sunscreen out after a while. Nevertheless you won't be able to buy this sample product anywhere unless you get in a subscription box like I did. So you don't have to worry about that since the full size product comes with fuss free pump dispenser. The product label holds all necessary information about the sunscreen. The shelf life is 24 months from the date of manufacturing.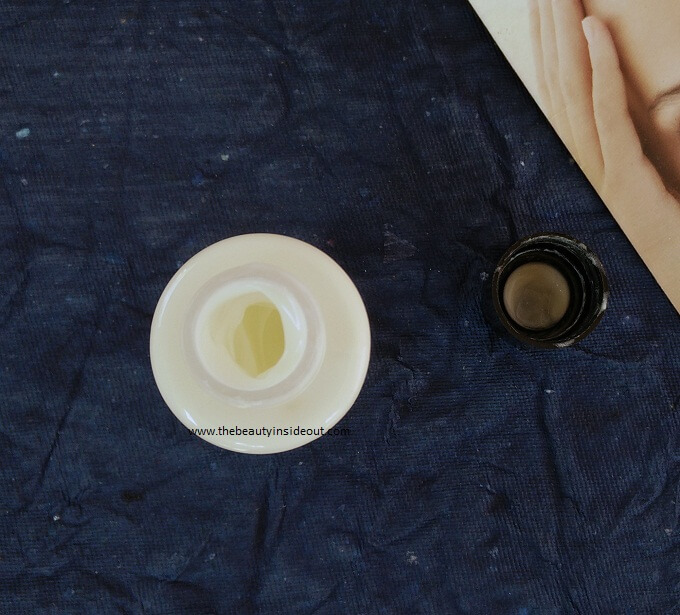 Fragrance: As they say, the sunscreen does have an airy fragrance that reminds us of the blue skies and deep seas. It's very light and pleasing. But definitely not natural or herbal like. Still a nice fragrance that is hardly noticeable once you have the sunscreen on your skin.
Color & Texture: The sunscreen is milky white in color and has a smooth gel cream consistency, almost lotion like but thick enough to not move around. The sunscreen has minute white particles which is an attribute of most zinc oxide based physical sunscreens. Once you blend the sunscreen, it disappears into the skin and leaves no residue.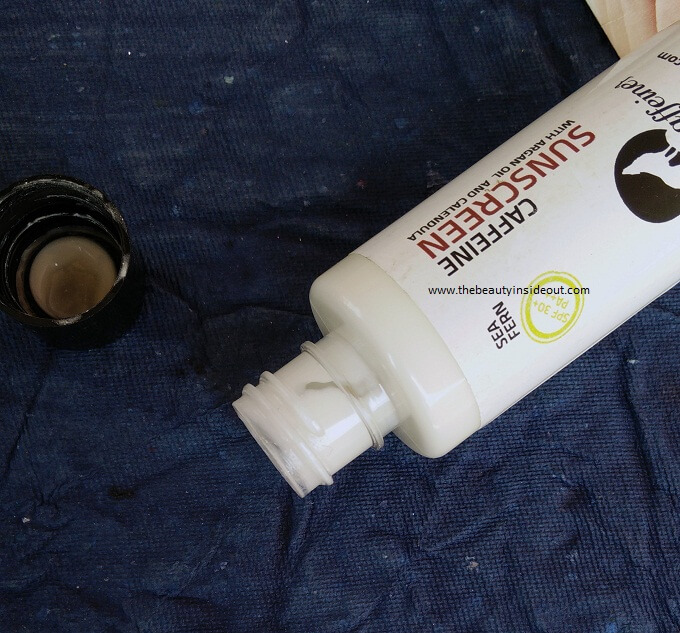 Experience: I hardly ever come across sunscreens that work for my oily skin. But this worked. The formula is non-greasy, ultra lightweight and keeps my skin protected from harsh sun rays. It hardly takes a few seconds to apply this sunscreen. The sea ferns sunscreen spreads and blends seamlessly and gets absorbed in no time. It is least moisturizing, so dry skin types surely need to moisturize prior to applying this. On my oily skin, it provides adequate moisture and hydration on humid days. Whereas on colder days I apply an additional layer of my oil-free moisturizer on top of this. The sunscreen is mattifying yet makes my skin soft to touch and supple. It does not make my skin oily after a few hours which is a trait most sunscreens fail to keep. Above all, this sunscreen does not leave any white cast or white residue particles behind when used in right amounts. I usually require more than a pea sized quantity to cover my face. Hence the 50 ml bottle would last for a month easily.
Sometimes I do slather on generously. Inspite of that, my skin does not feel heavy or tacky at all. It still gets absorbed easily and leaves my skin matte & oil-free. Just that the white cast is a bit visible, not very prominent in person though. However, I could not deny the fact that it flashbacks in photographs and the white cast is quite visible when slathered heavily.
Furthermore, while the clicking the swatch pictures, I felt an intense cooling sensation on my hand. But haven't felt that way on my face. So I think if you apply a thick layer, you will have that cooling sensation. As for sun protection, it has SPF of 30 PA ++ which is adequate for the current weather. I did not face any tanning or skin discoloration whilst using this. So I would say, this does prevent sun tanning significantly.
Overall, this is a must buy product for oily to very oily skin types. Dry skin types can use it along with a heavy duty moisturizer.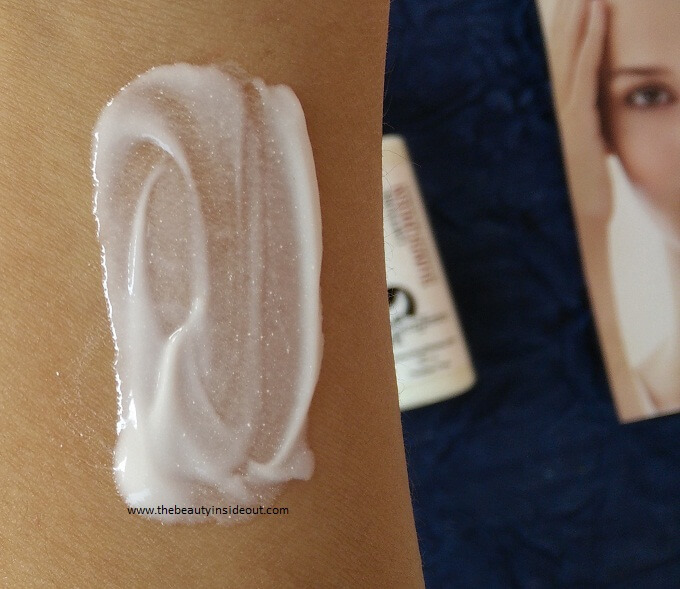 Pros:
Ultralight weight, non-greasy formula.
Mild fragrance.
Perfect consistency that blends like dream.
Has SPF 30 PA++.
Mattifying yet skin feels soft to touch.
No white cast when used in right quantity.
Gives a cooling sensation.
Parabens Free.
Not tested on animals.
Cons:
Not completely chemical free.
Rating: 4.8/5
Do I recommend? Definitely yes for oily skin types. It has the rarest non-greasy formula that would not make your skin oily even as time passes by. A must try for oily skin types.
Looking for other sunscreens?